Happy Cinco De Churro!
This Cinco de Mayo, let's make a pact to forgo the traditional chips and guac. Instead, we're going give fancy churros a try. I say 'fancy' because we'll be dressing them up with three zinger sugars and sweet sauces.  So grab a margarita (or two: this recipe takes some time) and let's get celebrating this upscale dessert.
Freaked out about frying? My friend Lorna requires a hazmat suit to feel safe during the process, but in reality, you'll be fine with a quality thermometer a stainless steel skimmer.
Pink Peppercorn & Cherry Churro with Easy Brandy Sauce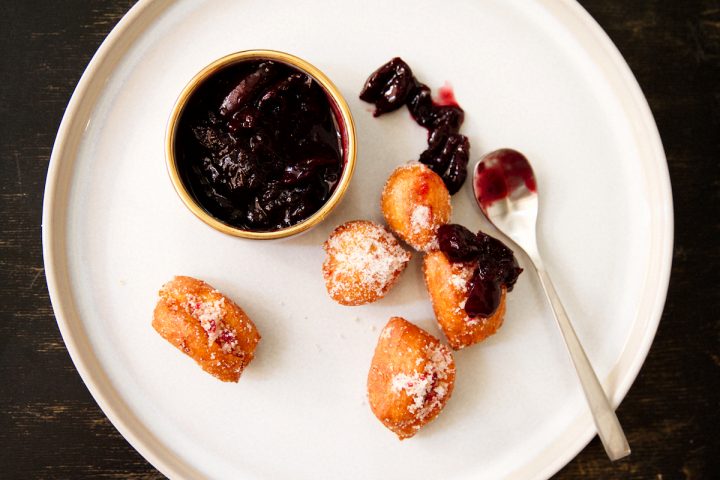 Mexican Espresso Churro with Choco Sauce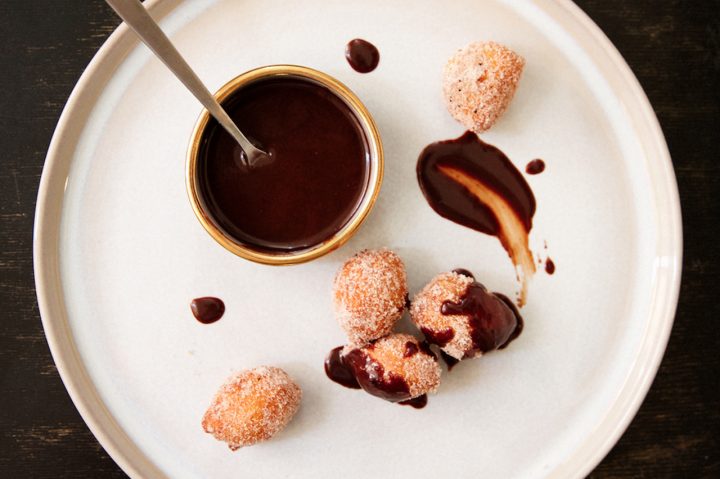 Coconut Zesty Churro with Coconut Chocolate Sauce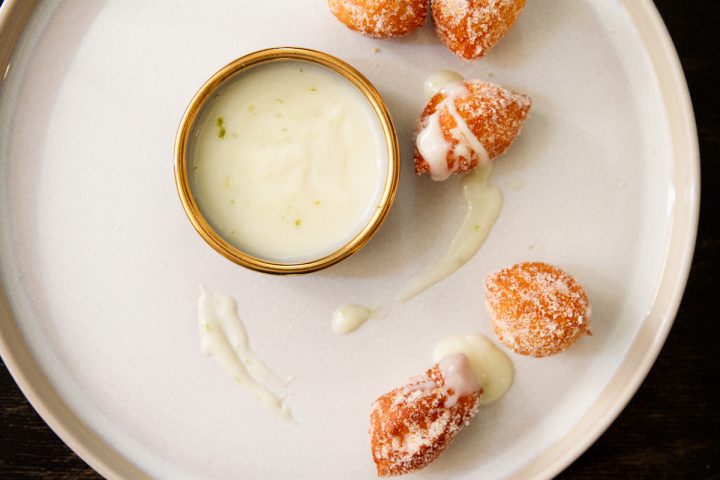 The fun in this recipe comes from rolling those little bites in some flavorful sugars: traditional cinnamon (and a tinge of Intelligentsia coffee, because why not?), toasted coconut with lime, and my all time favorite, pink peppercorn with dried cherry. These sugars are breeze to put together – just pulse each batch of ingredients in a food processor to get your sugar extra fine.  This way, your fresh-out-the-fryer churros can be easily and evenly coated.
I love street cart churros like the rest of us, but do you ever find that they always feel hollow on the inside? That dough is usually water-based, but this Pate A Choux is milk-based, giving us a delightful billowy center.  They don't get too crunchy, but damn. They're delicious. This stovetop dough requires a little muscle, but just think of it as a churro-rep exercise pre-churro feast.
So after you stir the mix, stir, stir, and then stir it some more, pour it into the mixer and check for doneness by looking for the right "drip" consistency (see above).
Are you on your second marg yet? If not, start chugging, then get our your thermometer. Set-up is key: make sure the oil is at the correct temperature, and that your dough is ready to be dropped, then coated.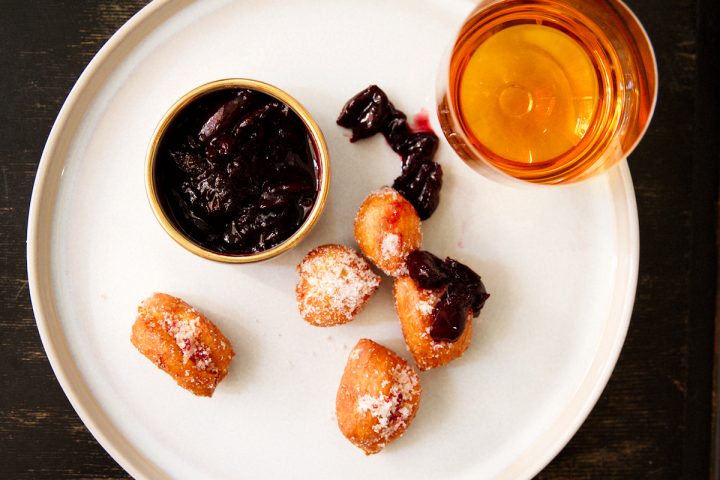 Once these golden-brown goodies are completely coated, pat yourself on the back, do the Mexican hat dance, and get going with some easy sauces to go along with your churros.
Photos by: Maria Hedrick Photography