This butterscotch sauce recipe is 'golden' in a few senses of the word.  In color, yes, but also in that it's one of the easiest recipes you can have up your sleeve. The sauce acts as a perfect gift.  Seemingly time-consuming, yet in all honesty a cinch to make.
All the glory…without all the hard work! Need I say more?
Only a few materials are required here: a glass jar, a nice bow & string, and voila, your fresh Butterscotch sauce.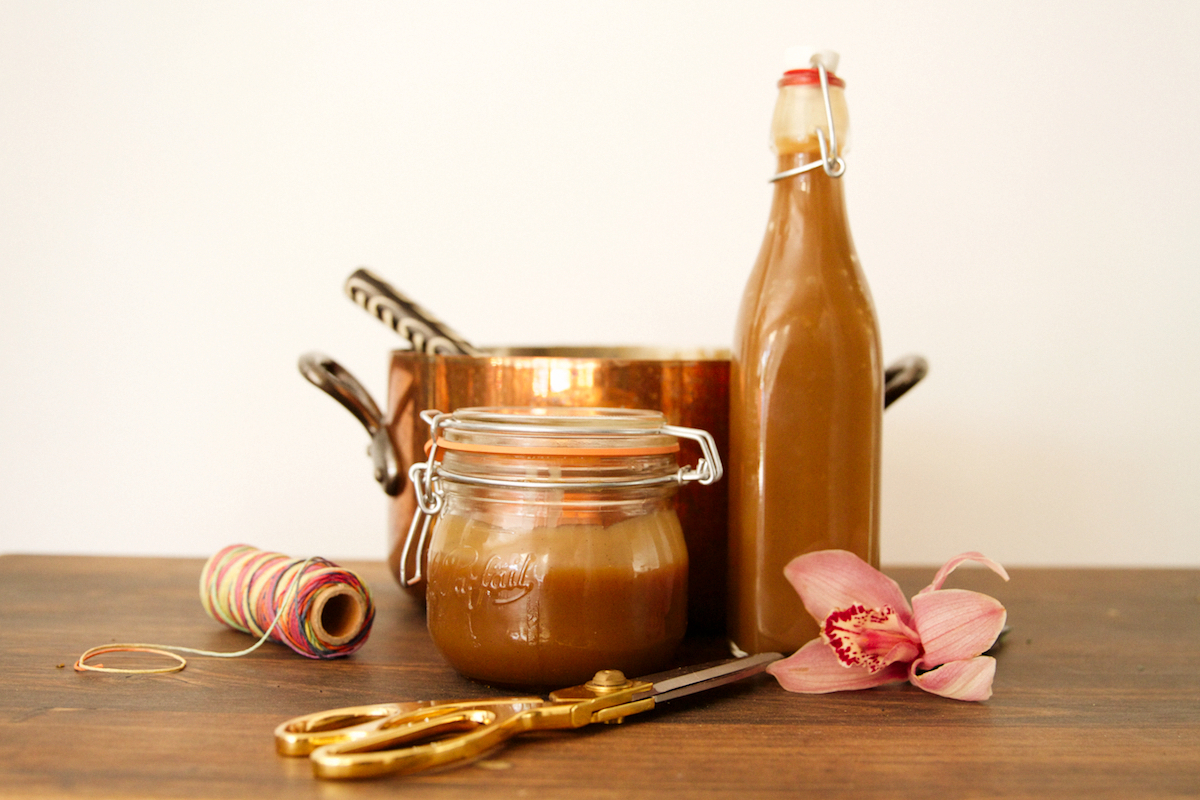 This one really starts with everything going into the pot, except the cream.  This is the only ingredient that gets added in stages, then reduced.  Add/Reduce.  Add/Reduce.  Add/Reduce.
Last are the finishing touches of salt and vanilla, and ta-da, a perfect sauce.  Be sure to add in the salt, otherwise it is too sweet!
This butterscotch has a great shelf life of 3-6 months in refrigerator, but will tend to lose its emulsion.  Don't fear, you can reconstitute it!  Heat it back up and whip it thoroughly with a whisk (or pulse a few times with an immersion blender).   To reheat, pop it in microwave for short intervals, or use low heat in saucepan.  (For tall glass jars, reconstitute by letting jar sit in hot water, and then pour from jar and whip thoroughly.)
Package your sauce, add a hint of decor, and give this one-pot wonder to those you love most.
Credits: Mindy Segal, Cookie Love
Photos by: Maria Hedrick Photography