Llamas and lights. So poetic, right?  Somehow they just go together. Llamas are, as I'm sure you know, the IT animal now, practically an icon with the number of graphic tees it graces. For these sugar cookie llamas, I've created a sweet scene with chocolate cake crumbles and coconut snow. I also baked a few of these old school holiday lights and they just begged to be decorated. With my perfect sugar cookie recipe, these Holiday Lights and Llama seize the zeitgeist, and also add holiday cheer to your party table.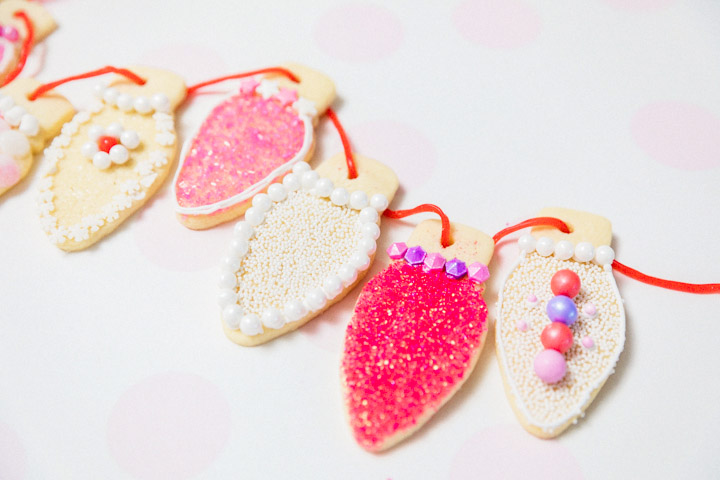 HOLIDAY LIGHTS
I found these cookie cutters locally in DTLA, but you can find them easily online. For the sweet decorations, Sugarfina has so many candy options to choose from.  I love the shimmer on these colorful decorative disks.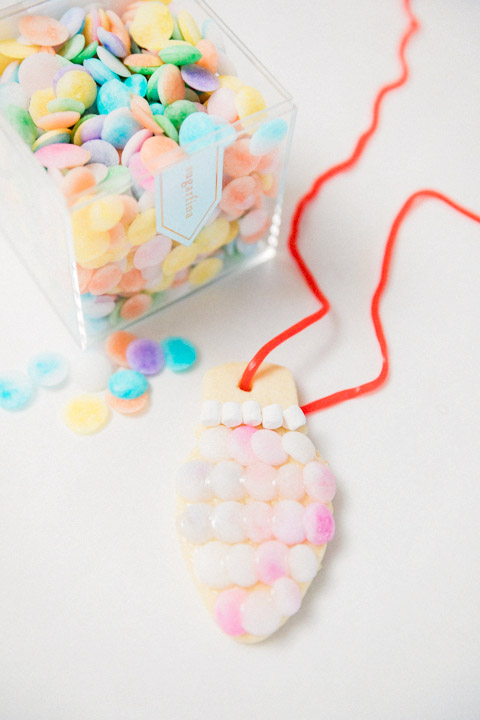 Pastel drops of sugar on each light. The light string are thin candy ropes you can easily thread through the cookie. You can make the little ornament hole before you bake them, or after. I actually forgot to add in the small holes, and baked off two dozen…. Ooops!  So, I just went through with these mini shish kebab skewers and carved out mini-holes. These skewers are great in my decorating techniques as I use them as mini-scribes.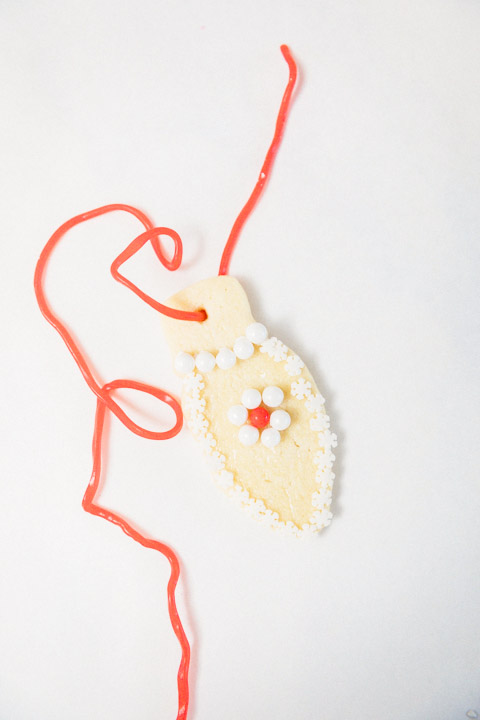 The Snowflake Confetti by Fancy Sprinkles are small enough to fit around the rim of these cookie lights. These snowflake confetti sprinkles are so versatile.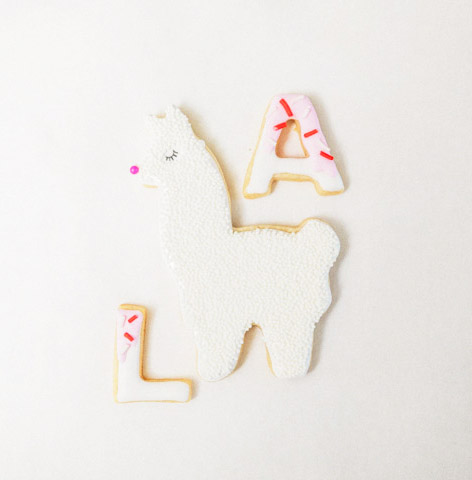 HOLIDAY LLAMAS
Llama cutters are all the rage. Well, if not, they should be. They will be. Flood each cookie with royal icing and cover with white jimmies. I used a candy bead for the llama's nose, and drew on the eye with an edible pen.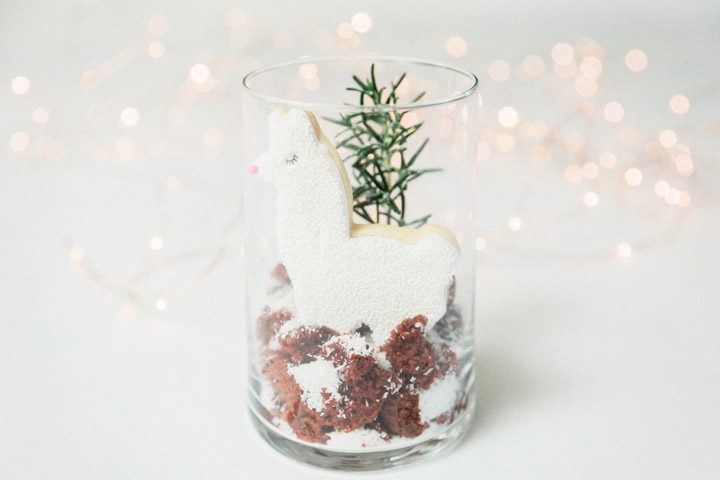 WINTER LLAMA SCENE
A mason jar would work, but a plain jar with no writing etched on the glass works even better. Both can be found at Michael's. Add leftover chocolate cake crumbles or brownie bits, cover with desiccated or shredded coconut for snow, and stick in the llama cookie and rosemary twig to top it all off. Merry Llama Christmas.
OUR FAVES