It takes a village to make cookie pies! I had these girls over as part of my Little Nerd Workshop, and it reminded me how different young girls can be versus boys.  These gems – whose names I'm withholding for anonymity's sake – each excelled in their own unique way. It was truly a pleasure to watch unfold.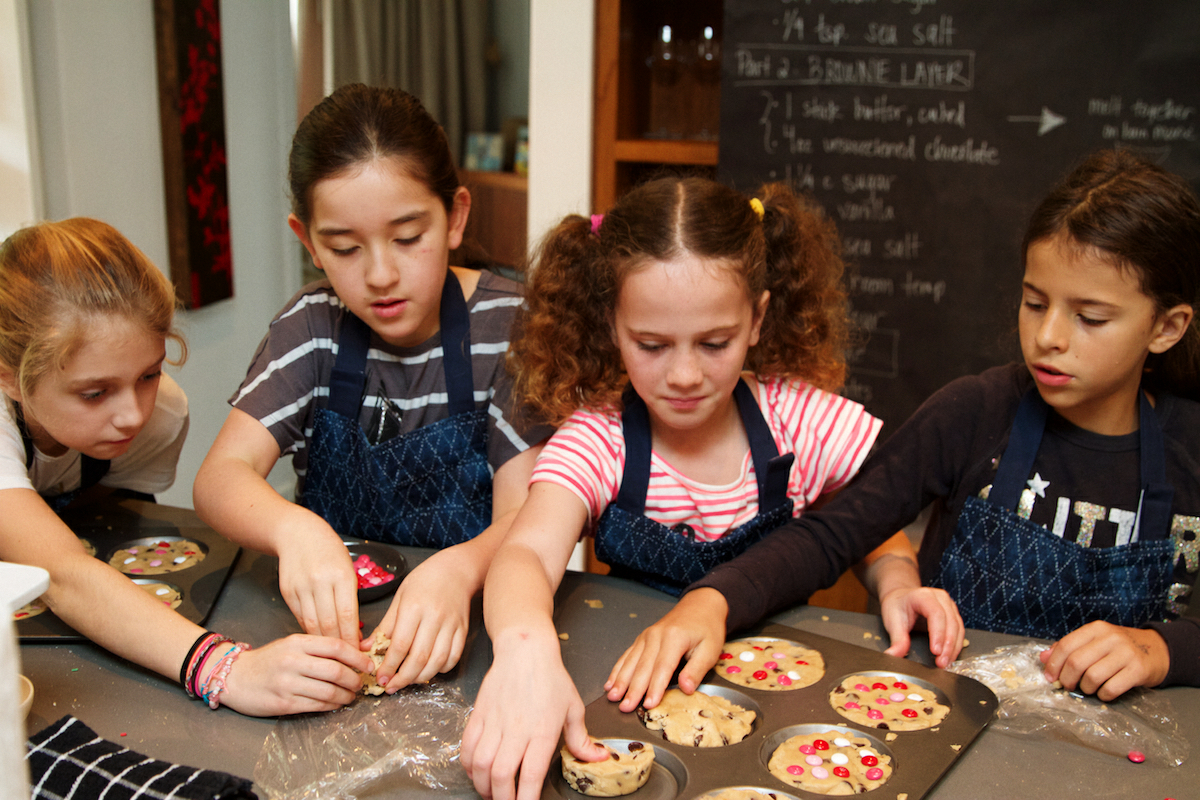 JC, who is definitely a left-brain thinker, honed in her quantitative skills and carefully made sure that each measurement was as precise as the last. The courteous little LL made sure that the cookie pies had an equal number of M&Ms, and that each had a perfect even finish. The attention to detail! The scientist, CD, marveled at the entire process from beginning to end, ensuring the recipe was strictly adhered to. DK made sure that everyone was smiling and laughing during the whole thing, the little comedian-in-training.
I'm not saying that girls are inherently better bakers, but these scientist and mathematicians-in-training were all-naturals in the kitchen!  This dough is measured in a 1/4 cup, and then pushed into the muffin tin.  Then, sprinkle the M&Ms atop, and it is ready to be popped in the oven.  The toughest part of these cookie pies is finding muffin top pans.  They sell them on Amazon for a great price.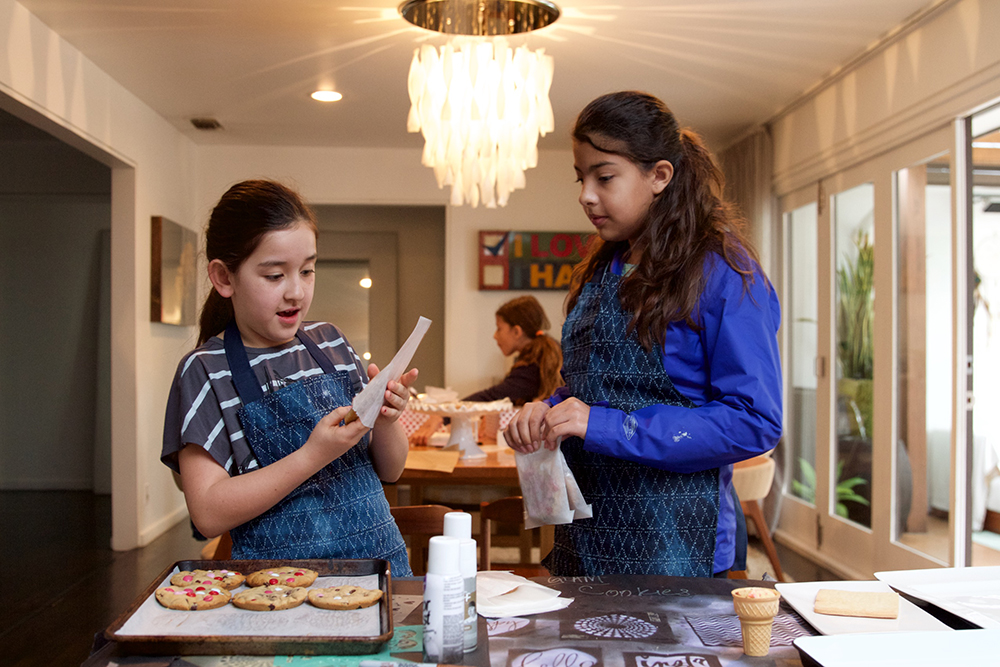 The girls slipped them into glassine bags and off these pink-n-red M&M dotted pies went!
Happy Cookie Pie Makin'
Credits: Kelley Check Moore, the incredible cookie master, thank you for gifting me these sweet pies, years ago.
Photos by: Maria Hedrick Photography