Here we are – two days before Christmas! A day for lounging in pjs for most of the day, eating, napping, and more eating. My dessert table is planned and ready to roll, and these Ho Ho Ho Chocolate Treats will def be there. I'll also have my faves: my go-to Peanut Brittle, Easy Chocolate Peppermint Cookies, and these Llama Sugar Cookies for the kiddos.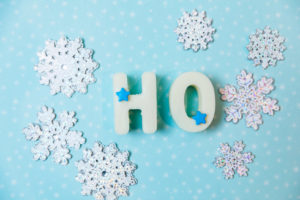 Of course, there are many festive words you can spell out with these silicon letter molds. Shorter words are more manageable, but you could try words like: merry, cheer, snow!, xmas, and santa. I used fun embellishments to top off my Ho Ho Ho from Dylan'sCandyBar. You can never have too many stars!
Ghirardelli chocolate is always decadent, and they have a few different chocolate wafer options on their site. For the blue coloring, I usually use Americolor's Soft Gels but this time I used their Oil Candy Color. This candy color can be used to both dye the melted chocolate (if you want it blue!) and also paint on the top of the cooled letters.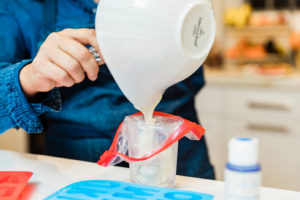 I made two batches of the melted chocolate; one blue and one white. After the chocolate has melted but not cooled, pour into the piping bags.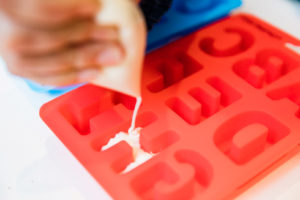 Fill the letter molds and stick in the freezer for about 10 minutes. Once dry, I played around with snowflake candy, adhering with either glaze or royal icing. Hope you have some ho ho ho in your holiday season.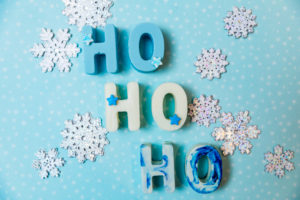 OUR FAVES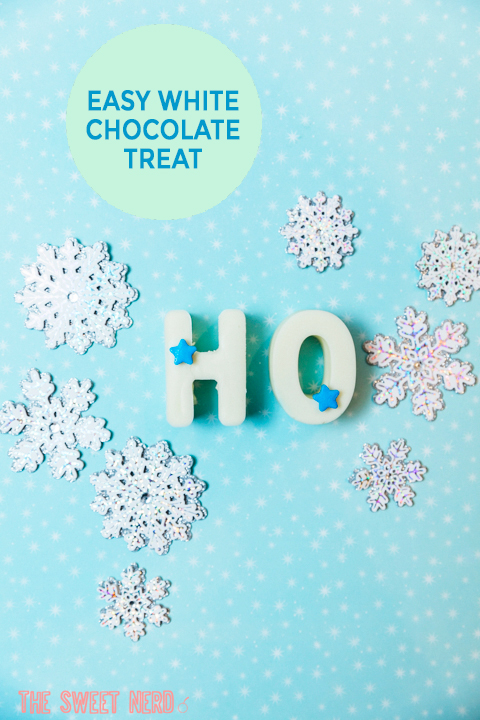 Photos by: Maria Hedrick Photography