Cupcakes take two! These Mint Chocolate Chip Cupcakes made with tons of chocolate, peppermint extract and chocolate shards in the frosting disappeared quickly in my kitchen. Miss A. and Liam continued their September initiative to bake and decorate cupcakes to ease their way back into school.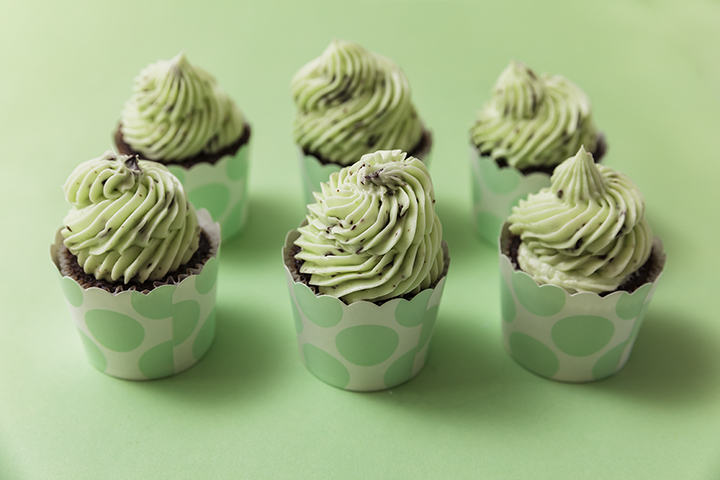 Thanks to Liv for Cake for inspiring these cupcakes with her mint chip cake. So yum. After baking in a cupcake liner, I slid the cupcakes into these mint green cupcake liners for presentation.
Very important note: if you are making mint chocolate chip cupcakes for kids, the frosting MUST be colored green. My boys are very anti anything mint if it's not green – they swear the green makes them taste more minty. So yes, you bet I used food coloring in Leaf Green, and although you can use any mint extract, I used peppermint flavoring.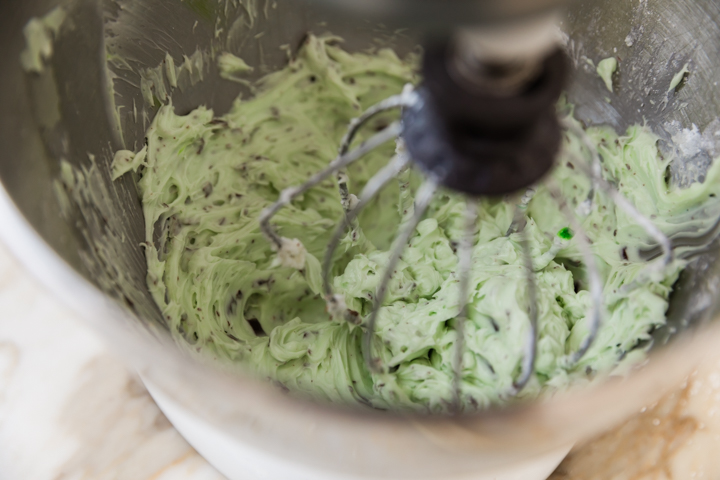 For the buttercream frosting I took a chocolate bar and cut it into shards. Nice big chunks in every bite.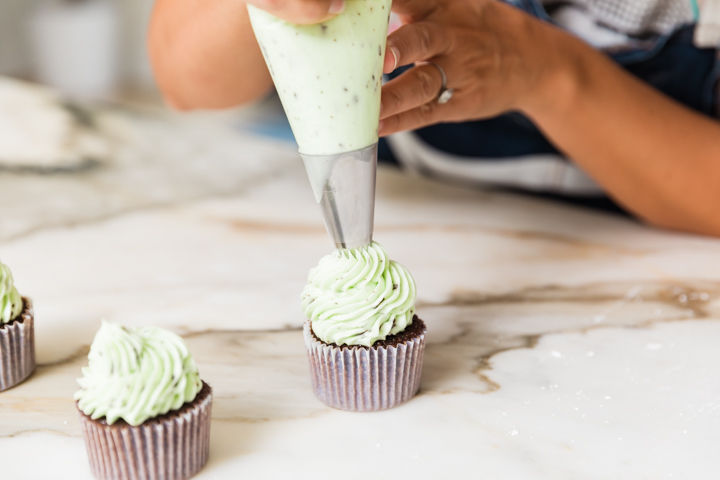 Pipin' away. The star tip made it easy peasy.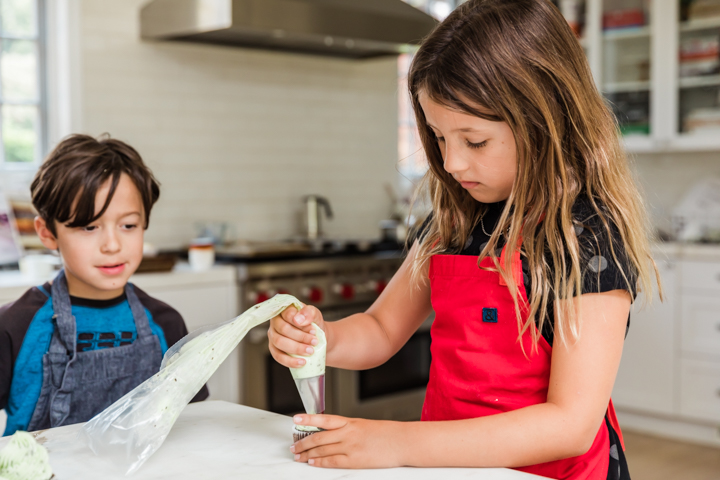 Miss A is killing it – and Liam admires her work from the wings.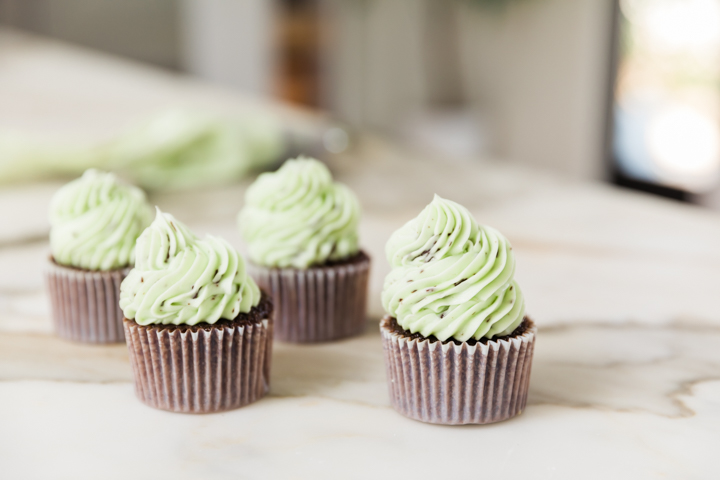 OUR FAVES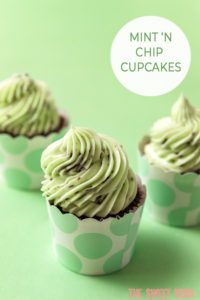 Photos by: Maria Hedrick Photography