Whew! Thanksgiving is over! I love it so much, but I'm just as glad to move on to the Christmas holiday. I'm ready for bright red and green, gingerbread, snowflakes and all kinds of winter woodland critters. Like these spaced-out looking reindeer Chocolate Cake Pops. How cute are they? Easy too. Easier than navigating a foggy spin around the globe with a bright red light to guide you. Or landing on roofs and shimmying down narrow chimneys. Er, or delivering gifts to every single child around the world. Santa's got it tough!

THE CAKE IN THE CAKE POP
The cake pops are an easy combo of the dry ingredients and the whisked butter, chocolate, sour cream and vanilla. Spray and fill the cake pop mold and bake at 350 degrees. Let cool and get ready to decorate.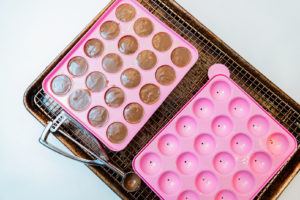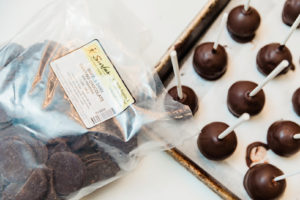 DECORATING RUDOLPH
Insert a stick into each cake ball. Heat up a batch of melting chocolate, and coat each cake pop, place on a parchment-lined pan, and put into the fridge to harden.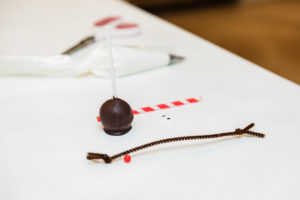 Once the chocolate is hard, adhere the candy eyeballs and red nose with icing. Add a decorative red and white straw on top of the stick and tie a brown pipe cleaner  onto the straw for antlers. On Donner, on Cupid, on Rudolph…!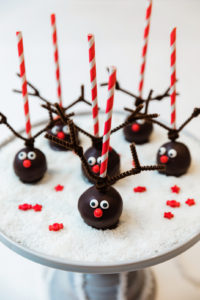 OUR FAVES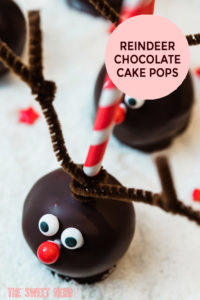 Photos by: Maria Hedrick Photography