My mom.  She's a mother to five kiddos, a loving wife, a sister, a grandmother, and an aunt.  Over the years, strength has come in so many forms and her wisdom is such a powerful force. When the world shakes, she finds a way to be calm.  As the decades have passed, I have come to understand her gifts better than ever.  There is only one – Mary Helen Arnold.  So for her, this year, I'm making a lemon shortbread. It's not nearly as perfect as she is, but what it lacks in wisdom it makes up for in sweetness.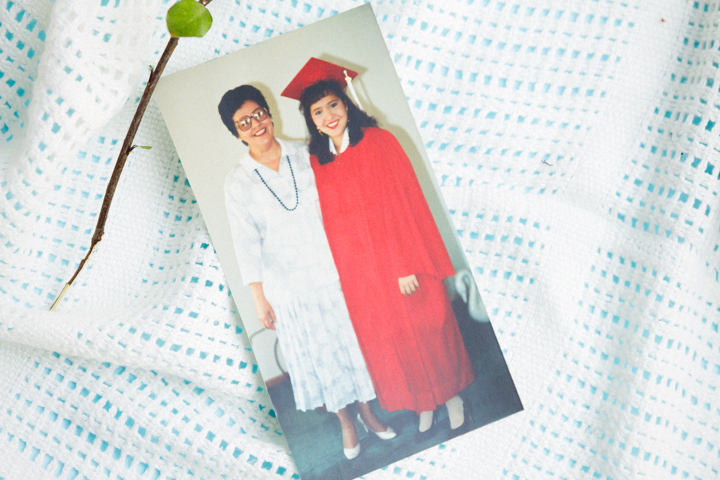 My mom 's anything with lemon so I decided to combine this lovely shortbread pie with strong lemon notes garnished with blueberry. The cookie itself has a slight hint of lemon, but it's really the glossy glaze that makes it slurp-quality delicious.
This lemon shortbread cookie can be molded to take on many shapes. I opted for a pie-looking dessert and used a circular springform pan (Wilton on Amazon).  The springform pan is perfect because the sides 'unsnap' and can be easily removed from the bottom of the pan.  It's an almost guaranteed perfect pie!  Next up, a little glazing action loaded with lemon zest and lemon juice.  YUM!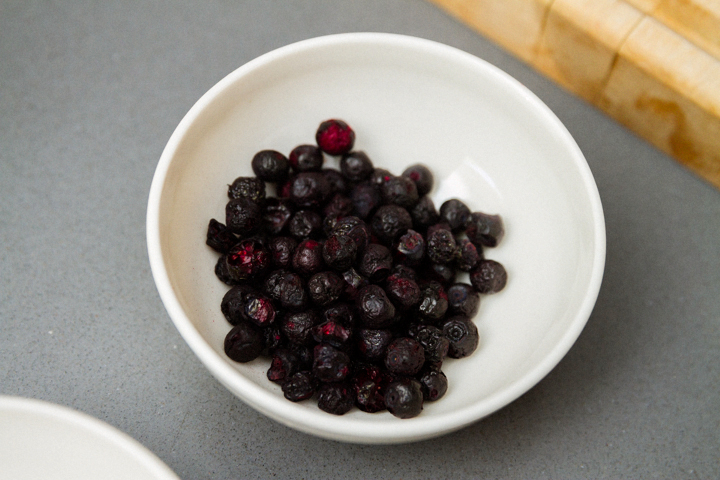 To top it off, I crushed some dried berries that I bought at Trader Joe's and added in some final touches of lemon zest.  The texture was perfect!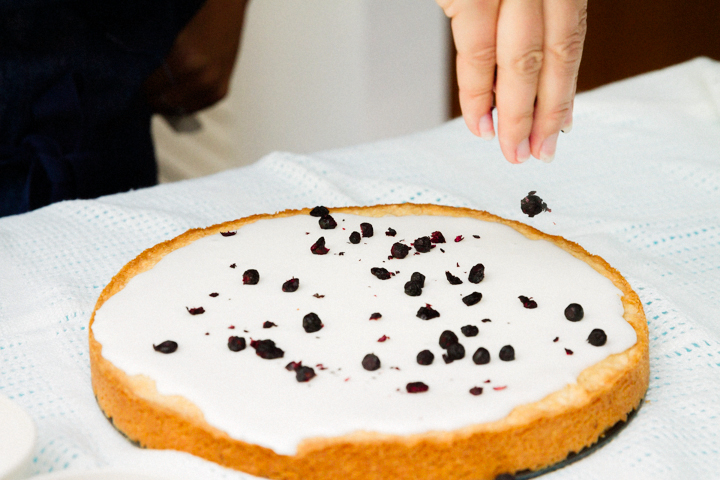 Slice this sweet lemon shortbread into pie wedges, and pass it to that special mom or someone in your life.  Gratitude is a gift we can share with others.  Life goes by at a marathon pace. There is no doubt that at different points in my life, I didn't quite understand my mom's 'gifts' and I never truly thanked her for modeling them for me.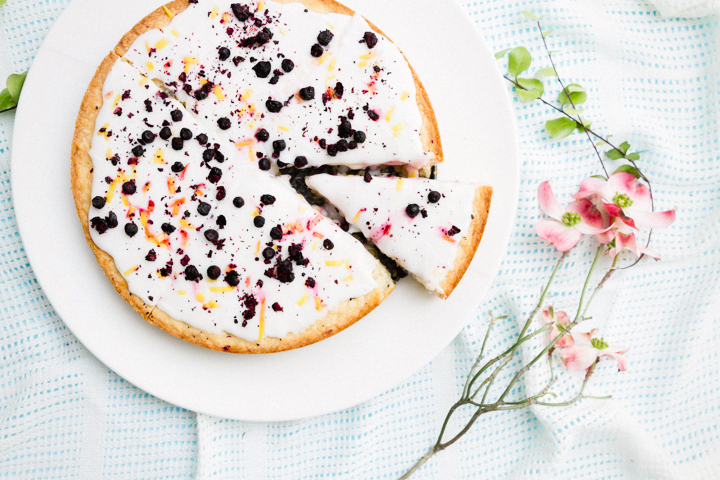 Recently, my mom lost her two brothers, and I watched how she nurtured, cared for, and comforted their respective family units.  I was in awe.  The strength it took to stand by their bedsides, hold their hands, and truly comfort them. In those moments, I realized how selfless she is.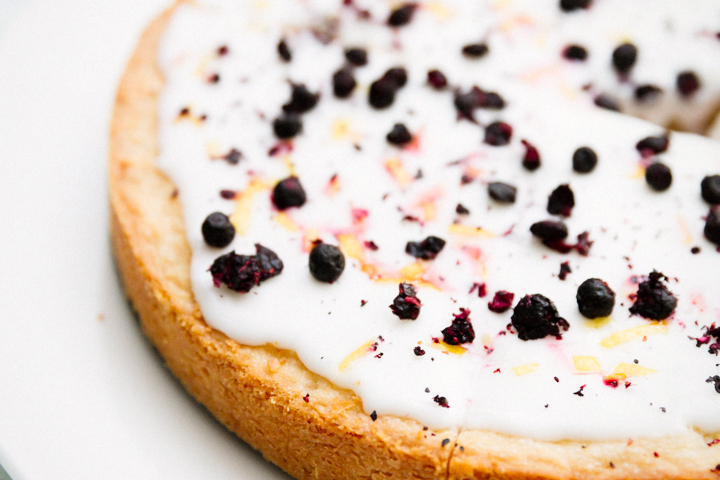 So lemon-ey tell ya, "Happy Lemons, Happy Moms!"  XOXOXO Love ya momma!
Photos by: Maria Hedrick Photography