My boy Liam is all about bacon. Liam and bacon… bacon chicken, bacon sandwiches, and now, bacon chocolate chip cookie pie.
We had made bacon chocolate chip cookies before, Liam and me, but it wasn't until recently that our recipe evolved into pie form. We were having another family over for dinner and Liam (true to form) requested bacon cookies for dessert, but I had wanted to serve something a little more formal. After a short discussion, we decided to see if we could do both and thus the bacon chocolate chip cookie pie was born!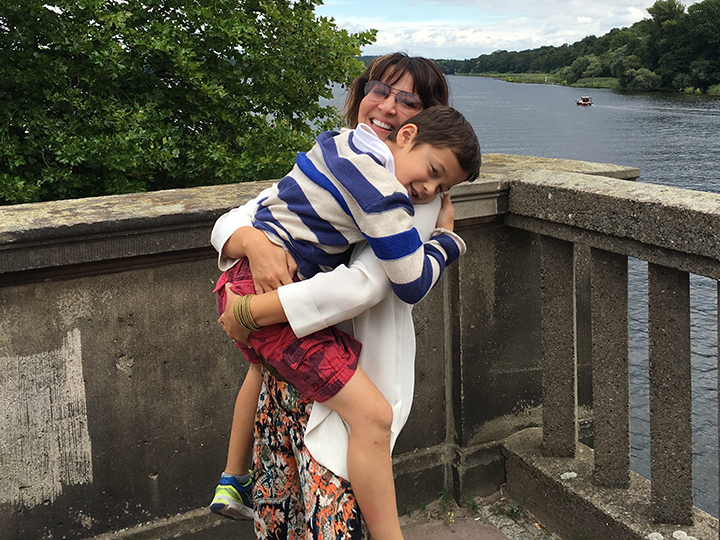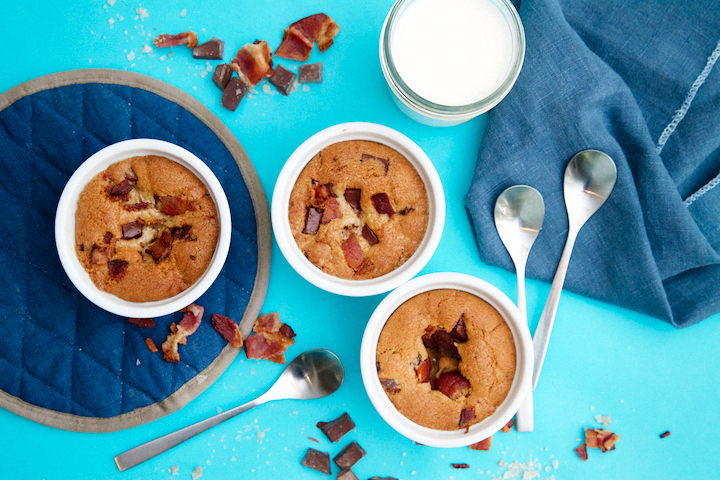 The recipe for this one is pretty straight forward, with a few minor considerations around the bacon.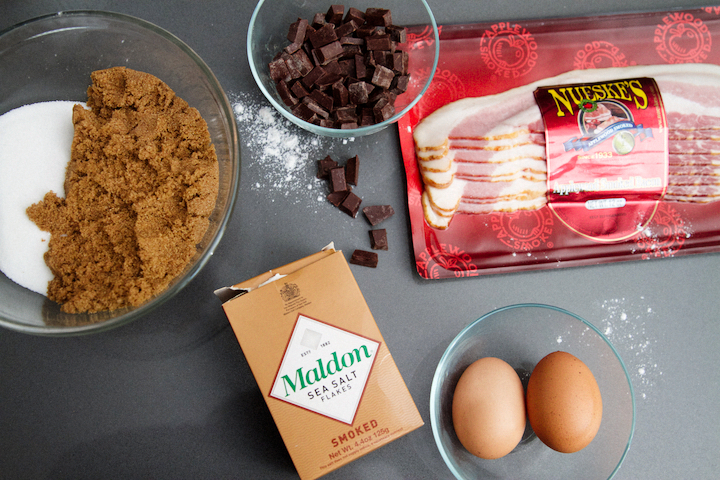 Cook the bacon over a low heat for about fifteen minutes. You will want just about all the fat to be cooked up. Then pass it through a fine mesh strainer to separate the bacon and the grease, setting the grease in the fridge to let it harden up.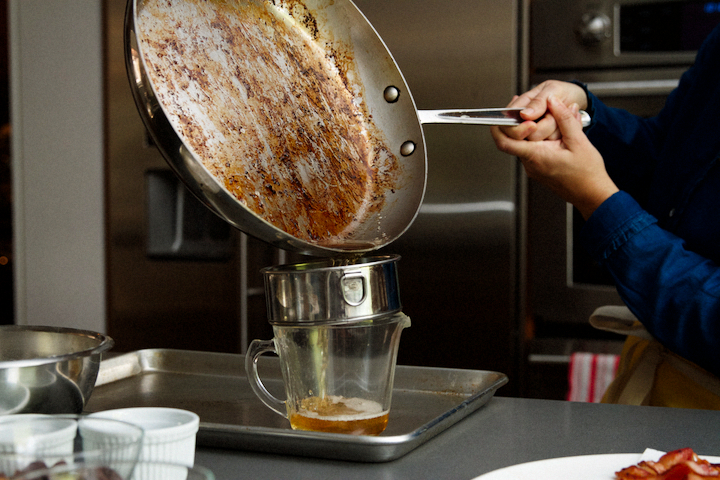 Used alongside the butter, the bacon grease gives these cookies a little extra kick of salty goodness.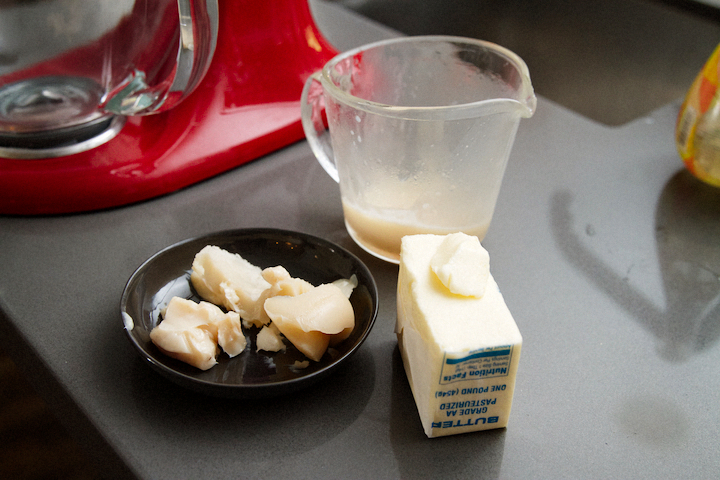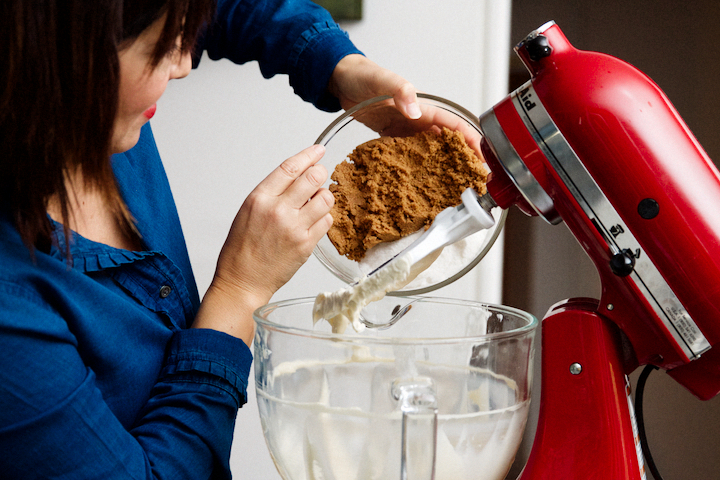 Mix up your cookie dough, chopping up the bacon to toss in near the end.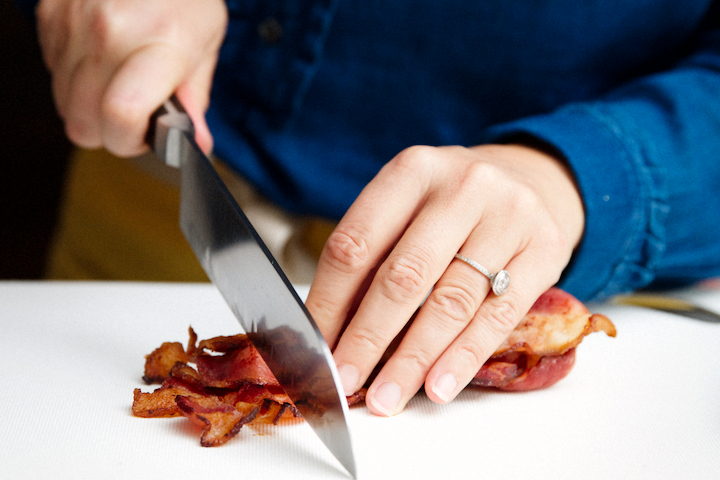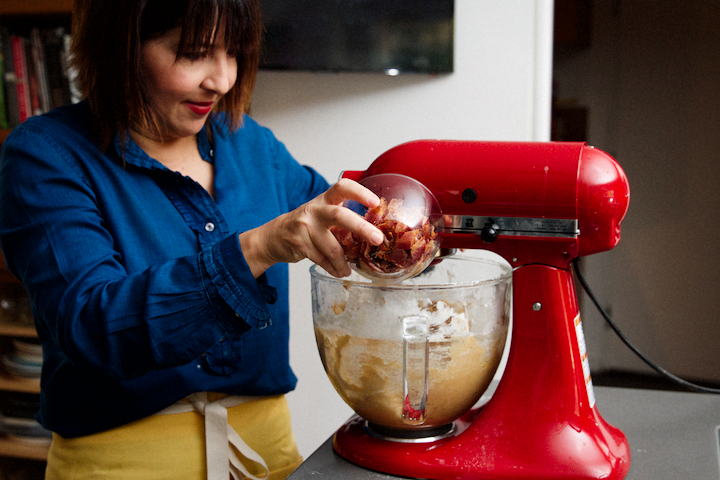 I just love the way the chocolate and the bacon bits look side by side. Almost as good as they look all mixed up together.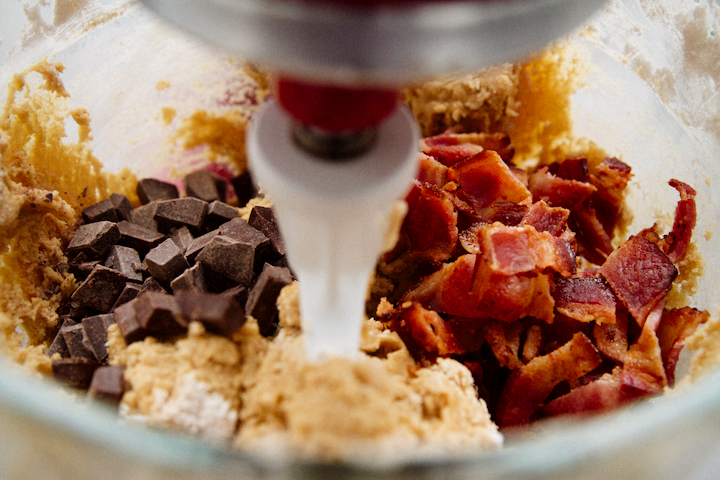 Scoop your dough into Ramekins, pressing gently to get an even surface. They will rise a little, so aim to fill them about two-thirds of the way.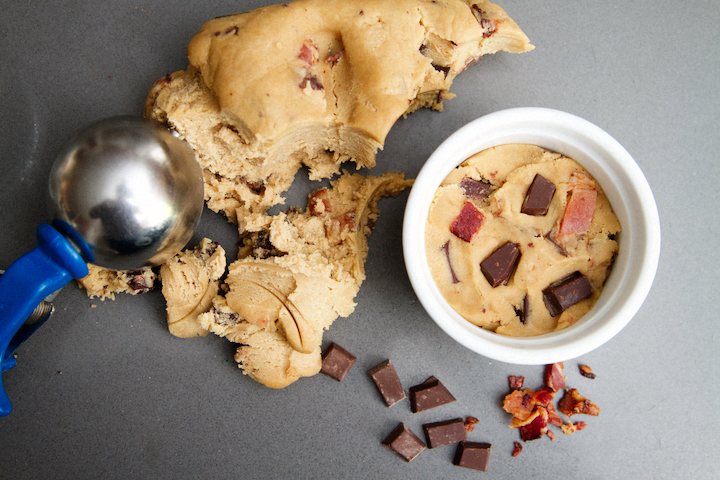 Serve warm with a dollop of ice cream on top and you have a salty-sweet treat to make even the most discerning bacon lover squeal with delight (or maybe that's just Liam).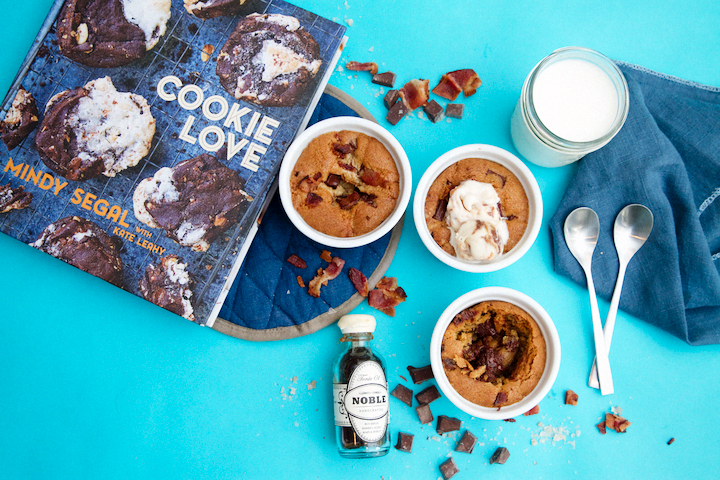 Photos by: Maria Hedrick Photography