In search of a dessert that *looks* as though it requires hours of laboring, but is secretly so easy, it doesn't even require an oven? Wait until you see – this recipe for no bake Easter bunny truffles only calls for five ingredients. Introducing coconut truffle balls – delightful in look, taste, and amount of prep time (or lack thereof). Gavin and I decided to throw in a splash of pink to the coconut tails made of creamy goodness and powdery sugar.  Enough chatting; let's get rollin' – shall we?
I saw these truffle balls on a splendid party site called Pizzazzerie.  I was struck by the simplicity of the tails, envisioning my boys having a blast rolling, coloring, and seeing a final product all within minutes of starting. My kind of dessert!  These tails are rich and sweet (note: more sweet than rich), so serving just one per child goes a long way. Otherwise, seeing your kids on a full-out sugar craze may make these tails suddenly seem not-so-sweet.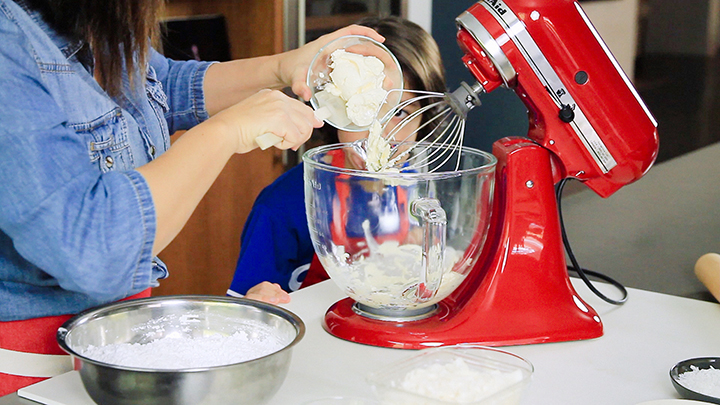 This 5-ingredient truffle begins with whipping each ingredient as you add it into your mixer, starting with butter.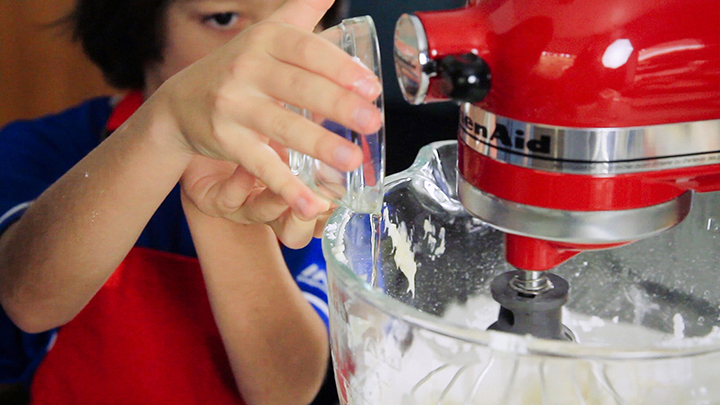 Next, comes the cream cheese, vanilla, powdered sugar, and the unsweetened coconut.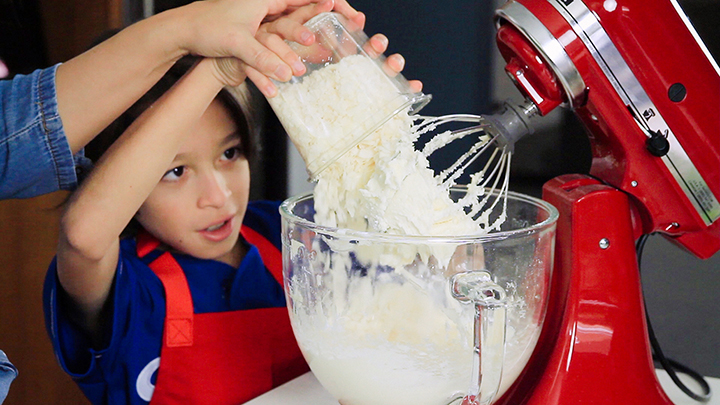 Next, roll them in to individual balls.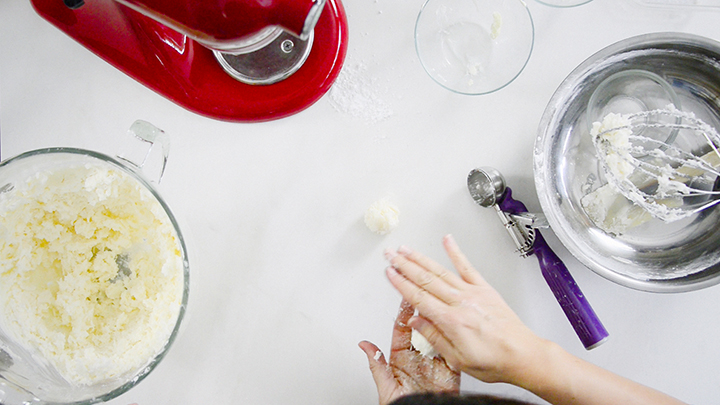 Decorating is quite simple – you roll in coconut and are pretty much done!
Like we did, there's always the option to add a dab of pink to the coconut – it offers more color variety than just white!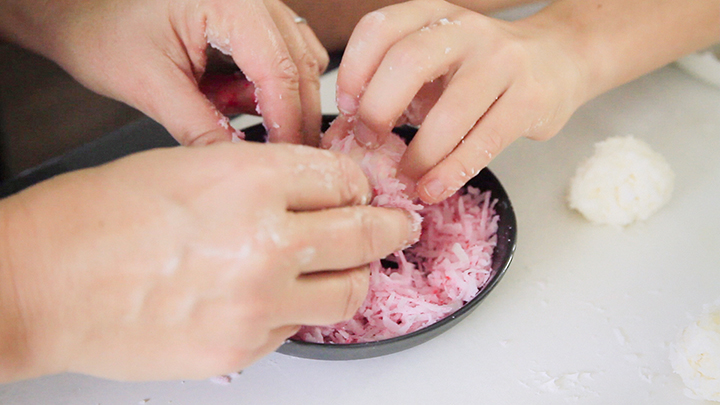 Now who doesn't these adorable fluffy tails?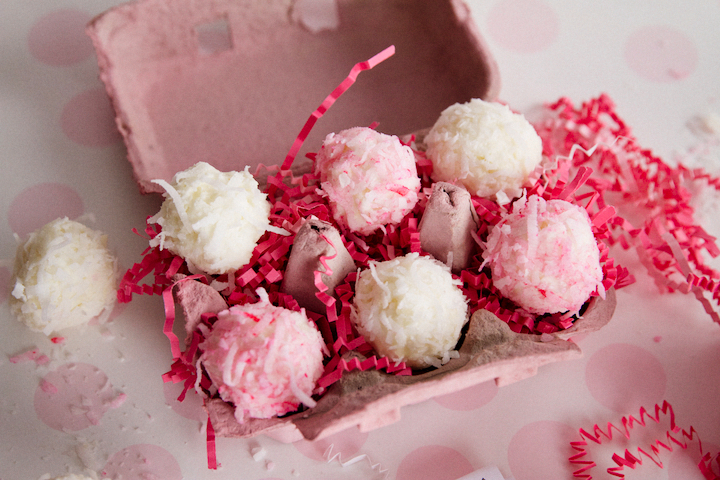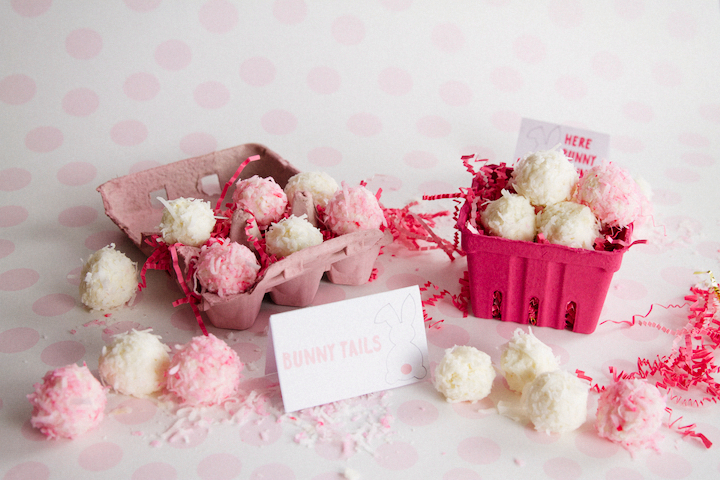 Photos by: Maria Hedrick Photography