In a season of rich chocolates, red, green and blue everything, sparkles and champagne, I'm longing for the simplicity of the classic Chocolate Chip Cookie. These little bites of love do have a little special somethin' of their own with a sprinkle of Maldon salt right out of the oven. Make a batch and keep them in that special place in the corner of the kitchen that's just for you. #MomTreat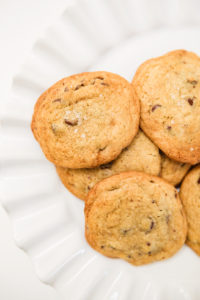 Maldon Salt amps up the salty goodness and the cacao chip gives it the superb balance.  Just lightly douse the cookie the second it comes out of the oven.
I realize it may sound like light treason to throw salt on top of America's favorite cookie, but trust me on this – you will never, ever go back to the basic chocolate chip after this recipe.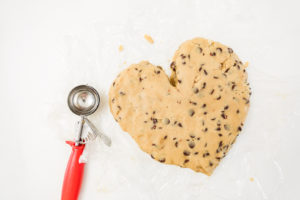 One trick with this cookie is to scoop and freeze the cookies in balls.  Then, once they are set, pull them out and push out slightly with the palm of your hand.  This will even out the tops a bit, and give your cookie a chance to bake PERFECTLY in the oven.  This helps avoid those brown edges and uncooked middles.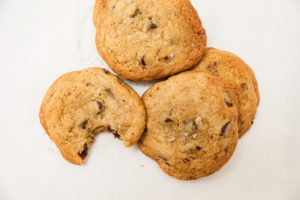 I think you can begin to understand the addictive quality of these bad boys, so I'll leave you to it.
OUR FAVES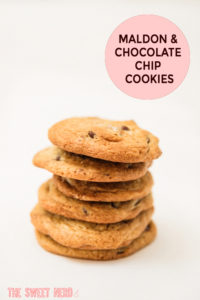 Photos by: Maria Hedrick Photography