We've all been there. It's after dinner, the night grows quiet; one episode of Netflix turns into two, two into three, three into seven. This time, it was Narcos — that show is hard-core addictive! I curled up next to my husband while we fueled up on these salt-kissed sweets to get us through the first season. I should warn you now: the combination of Pablo Escobar, Maldon smoked salt, and cacao chips is so good, it's downright deadly.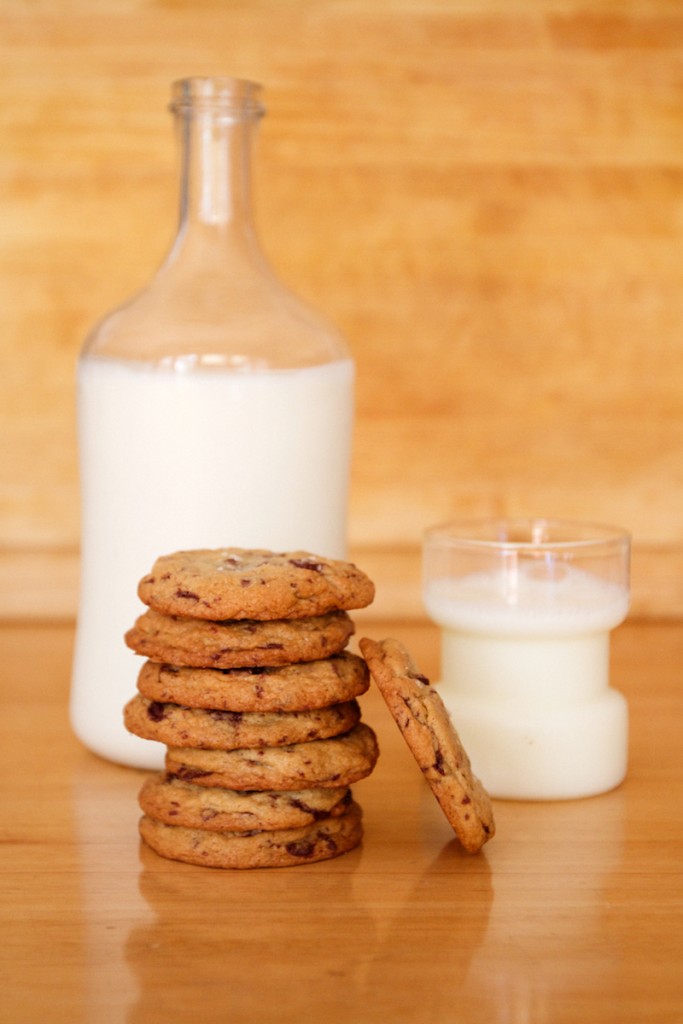 Maldon Salt amps up the salty goodness and the cacao chip gives it the superb balance.  Just lightly douse the cookie the second it comes out of the oven.
I realize it may sound like light treason to throw salt on top of America's favorite cookie, but trust me on this – you will never, ever go back to the basic chocolate chip after this recipe.
One trick with this cookie is to scoop and freeze the cookies in balls.  Then, once they are set, pull them out and push out slightly with the palm of your hand.  This will even out the tops a bit, and give your cookie a chance to bake PERFECTLY in the oven.  This helps avoid those brown edges and uncooked middles.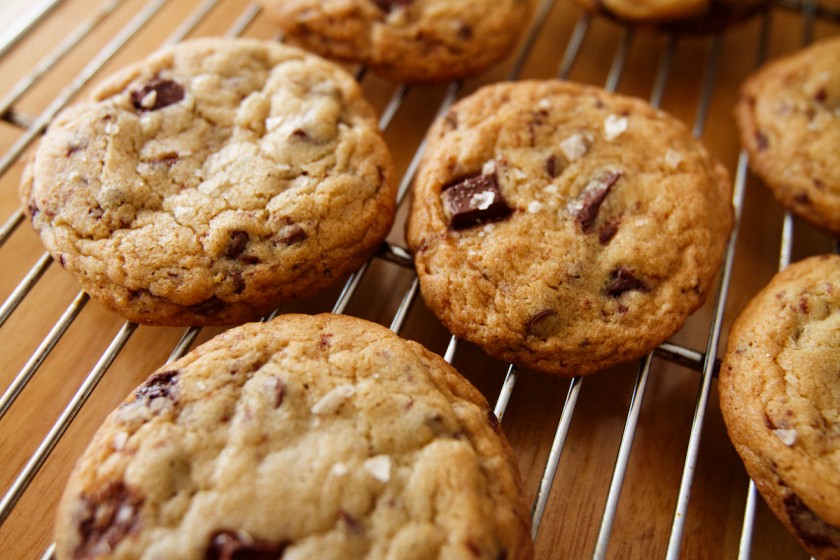 I think you can begin to understand the addictive quality of these bad boys, so I'll leave you to it. Just remember, bake enough for Pablo, too!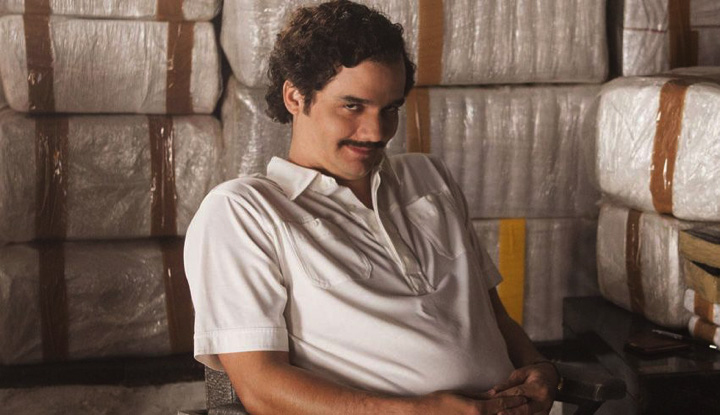 (Did we mention how dangerous this combination was?)
Photos by: Maria Hedrick Photography