Let's talk about the regal pumpkin's DNA. The big question is: is it a fruit or a vegetable? It's both! Botanically a fruit, but culinary wise, a vegetable.  How magical is that? With their round shape, and smooth, slightly ribbed skin, how can you not fall in love with their deep yellows and oranges? Each individual pumpkin is so beautiful, and can be found in pumpkin patches that resemble a bewitching sea of orange, gold, and cream colors. They are perfectly different, yet all from the same family. As we enter the final week of November, let's give up some autumn love by baking up a Pumpkin Praline Maple Cream Cheese Cake (aka the Queen of Pumpkin Cakes). I pumpkins!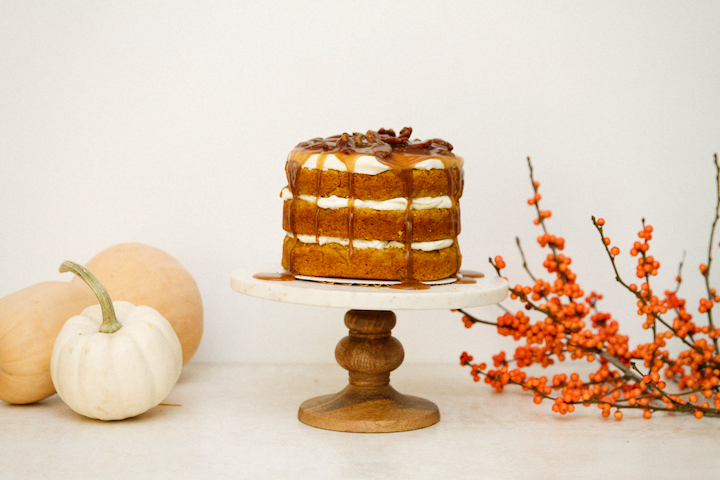 Food 52 shared this awesome pumpkin cake with its secret ingredient of evaporated milk (evaporated milk is also made by heating milk until about 60 percent of it's water content has evaporated resulting in a dense creamy milk.) YUM!  The cake recipe author, Posie Harwood, adapted this showstopper from an old Land O'Lakes recipe.  Posie's covert operation of pumpkin and evaporated milk gives this cake a delicate crumb texture with layers of spice flavor.
Start with a simple maple cream cheese frosting which is really just a rich american buttercream balanced with cheesy goodness, oh, and maple, of course!
This gooey sticky wonderful praline pie topping is an easy one-pot sauce.  Maple syrup, butter, and cream make this combo the perfect topping on this flavor-bursting cake. This is a perfect recipe for us busy mothers and can be executed in less than 15 minutes if you have all your pieces pre-made (cake + frosting + sauce).
Next, it's time to bake the cakes.  The batter is deliciously simple and straight forward.  Start off with cutting each cake, then get rolling with layering this fantastic combo of flavors.
Here's the fun part: grab an ice cream scooper to pack on the cream cheese frosting.  I used 3 small scoops for each layer.  Easy peasie!  Be sure after each layer to adjust the frosting so that it's properly aligned.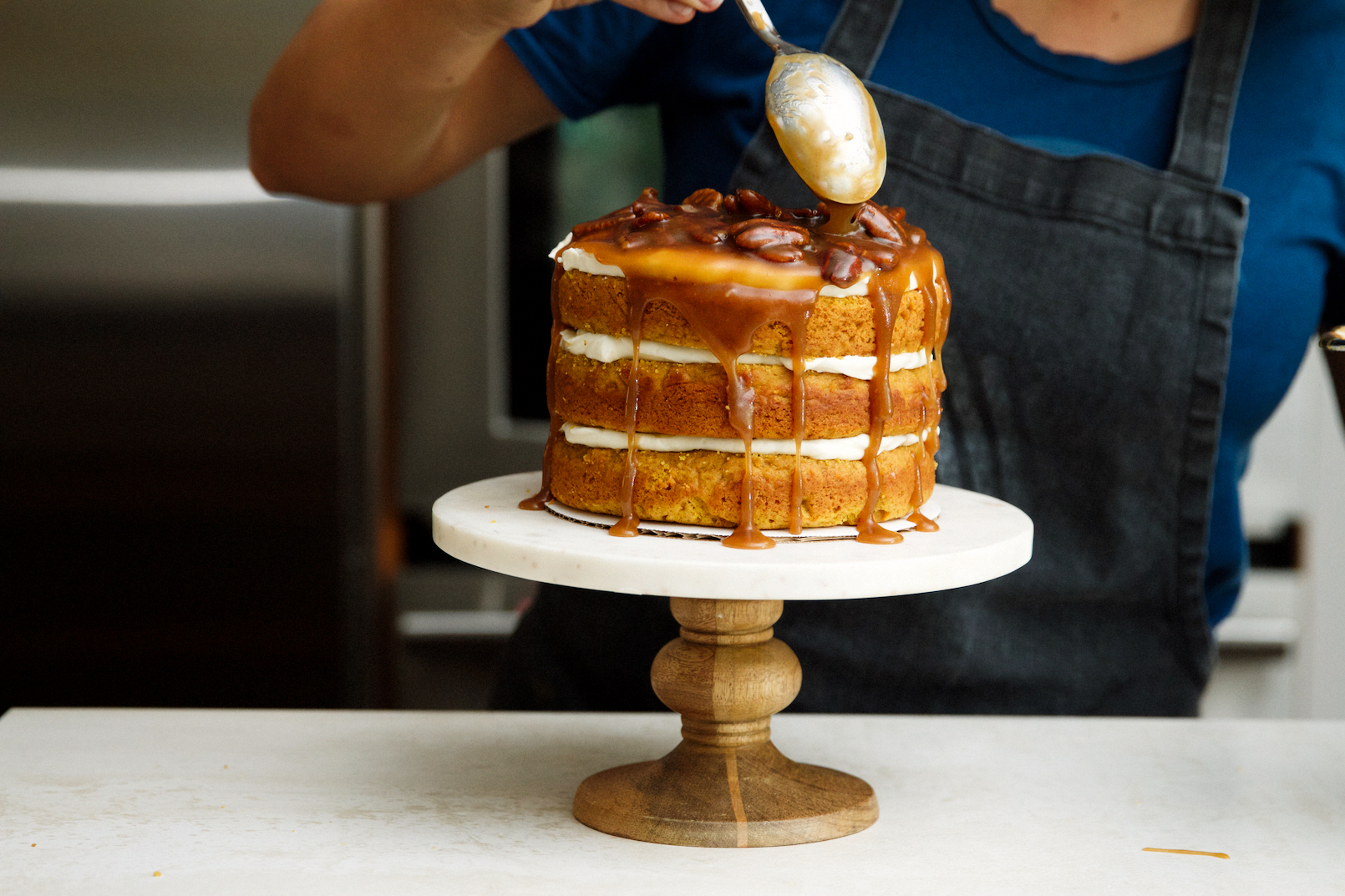 Cakes are so easy and fun to build. Crafting together the right flavor combos is what makes us great bakers.  The frosting choice has to be stiff enough, especially with a heavier cake like this pumpkin cake.  The 'heavy' being defined as dense because the base is made from pumpkin, a solid ingredient that is bold and gives great structure.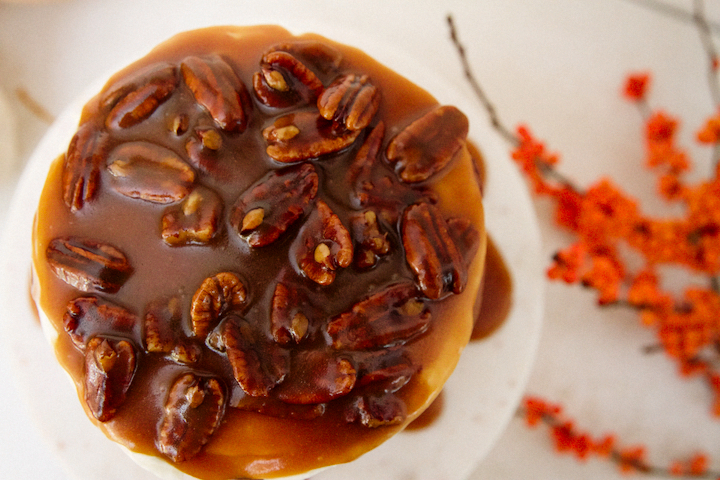 Finishing this cake with this beautiful praline topping will make YU the crowd favorite this fall.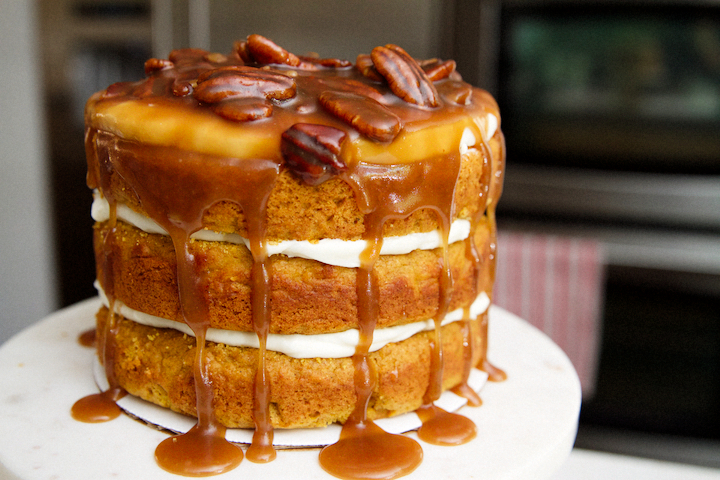 Embrace being Queen for the day, along with your new found recipe of pumpkin-praline-maple-n-cream-cheese royalty.
---
Credits: Food 52 Feature of Posie Harwood, 600 Acres Blog
Credits: Mindy Segal, Cookie Love, Praline Sauce
Photos by: Maria Hedrick Photography