Happy Thanksgiving!! These Rice Krispies with Pumpkin Spice are such a huge hit on the holiday table, and no better place to stuff your face than the Thanksgiving table. Rice Krispies are so reliable, and when mixed with the right amount of sweet ingredients and a dash of fall, these babies become sublime. Before your eyes roll at another "pumpkin" flavored treat – I've seen everything from bagels to beer this time of year – pumpkin spice in this Rice Krispie Pie recipe isn't the star of the show. There's a balancing act between marshmallows, white chocolate, and pumpkin spice. Sliced into pie shapes, watch it give the classic pumpkin pie a run for its money!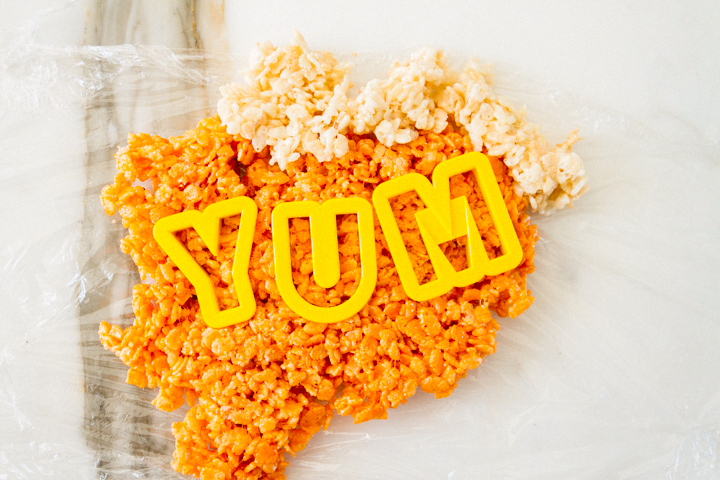 THE RICE KRISPIE PIE CRUST AND ITS YUMMY FILLING
This recipe will be split into two batches of the Rice Krispie treat mixture: one for the "crust" and one for the "filling."
CRUST: First, you're going to whip up a batch of your go-to Rice Krispie Original recipe. Add the butter to a medium saucepan over medium heat. Once the butter has melted, add the marshmallows, stirring constantly, until the marshmallows are melted. I always add a dash of vanilla to enhance the flavor, and then stir in the Rice Krispies cereal. Line the 8-inch round pan with plastic wrap and leave enough so that you can easily pull up the pie from the tin after it has set. You'll thank yourself later.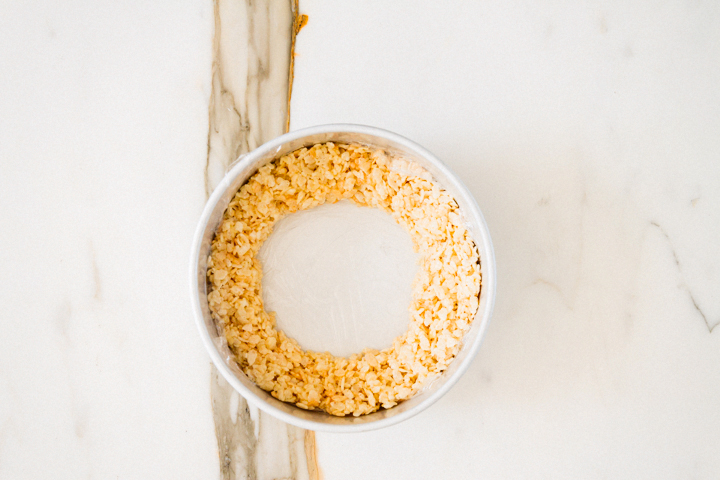 Press the mixture against the rim of the tin – about 1 inch thick – leaving a large hole in the center for the second batch, or filling. Now, let it cool completely.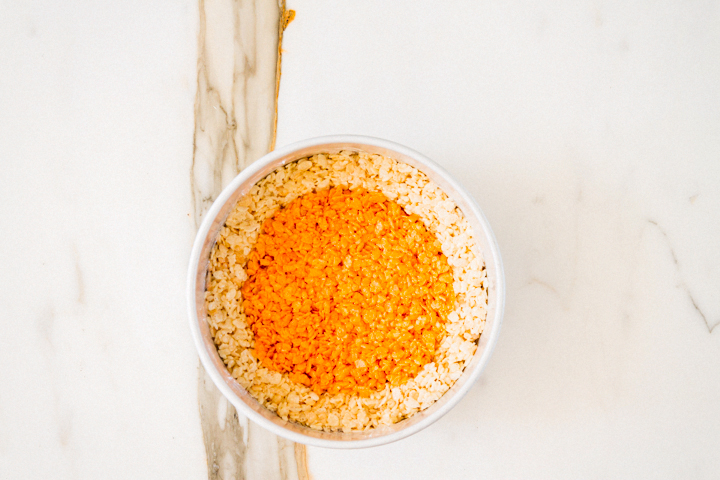 FILLING: Now we're onto the second batch. Once again, melt the butter but this time add pumpkin pie spice. Once the mixture has melted add the marshmallows and stir constantly until completely melted. Stir in the orange food coloring for that brilliant, orange pumpkin color,and then stir in the Rice Krispies cereal until the it's well-coated. Press the filling firmly into the center of the pan. How pretty does this look already?!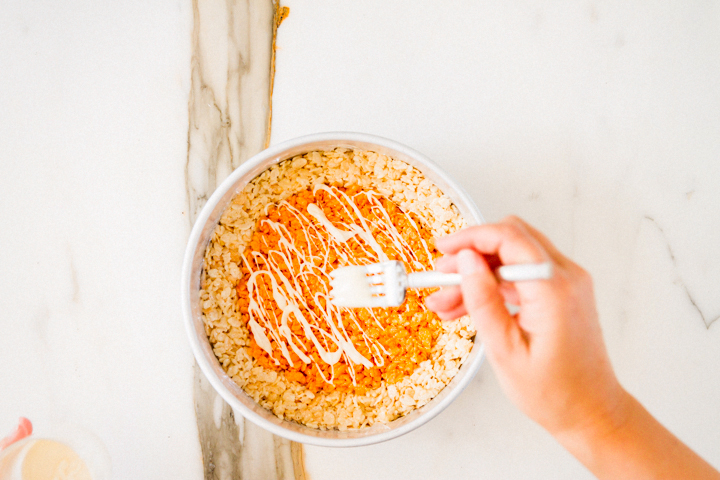 Once cooled, place a serving plate on top of the pan and invert the pan. Then I used
Chocoley White Chocolate
to drizzle on top of the Rice Krispie pie, but any melted white chocolate will do just fine.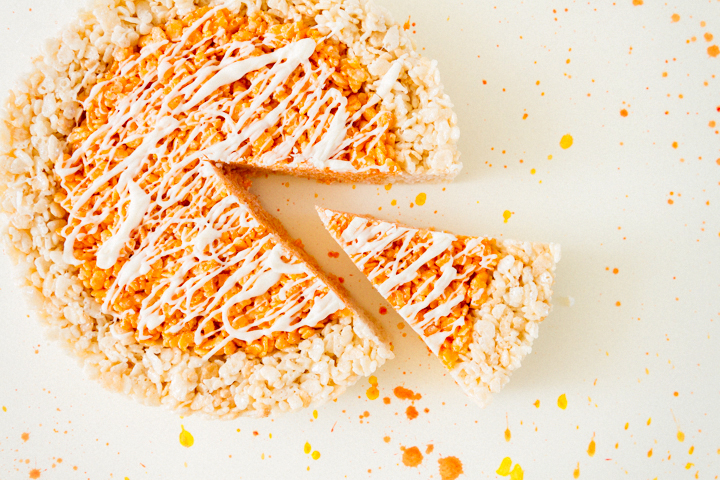 You can slice these up large or small, but either way, you'll probably want to make a second batch. That's only if you'd like this dish to last longer than 4 minutes…A word of advice – hide the second batch. Enjoy!