Okay, I confess, I'm not actually Irish. But for this one day, I get a free pass, right? On Saint Patrick's Day, we can all enjoy a bit o' luck of the Irish, and the sweet treats that come with it. I discovered this insatiably adorable Saint Patrick's Day drink garnished with fruit-shaped shamrocks. It's fun, festive, and centers around apples and melon pieces which, in my mind, makes it a perfect after-school treat for the kids.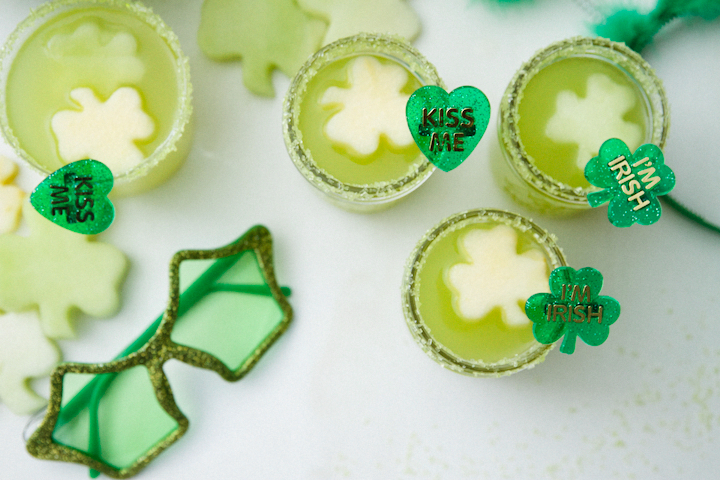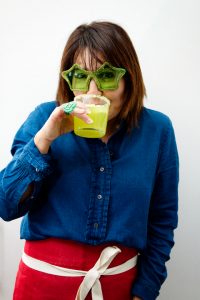 If you're like me, you have cookie cutters in all shapes and sizes cluttering up a drawer in your kitchen, and chances are, one of them is bound to be in the shape of a shamrock. But if it's not the right size that you need for this particular drink recipe, then check out Global Sugar Art. They've got cookie cutters for absolutely every occasion.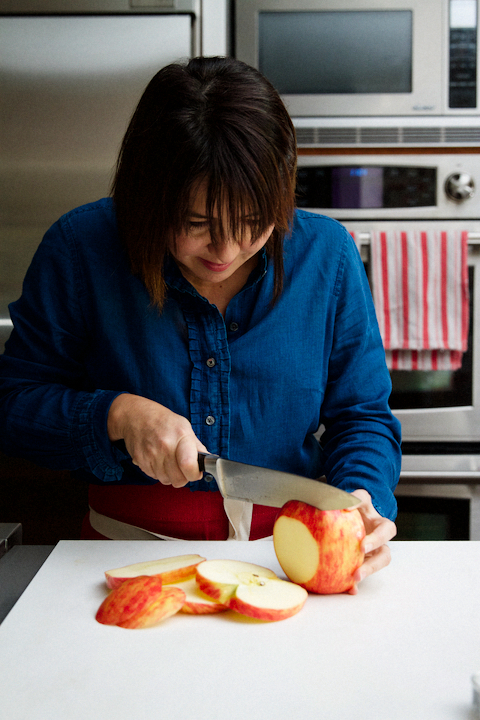 We played around with apples and melons, but you could also try pineapples or cantaloupe to get some fun contrasting colors that'll pop in your drink. Each different type of fruit will shift the flavor a bit, but the fun part is just playing around until you find the right combination for your taste buds.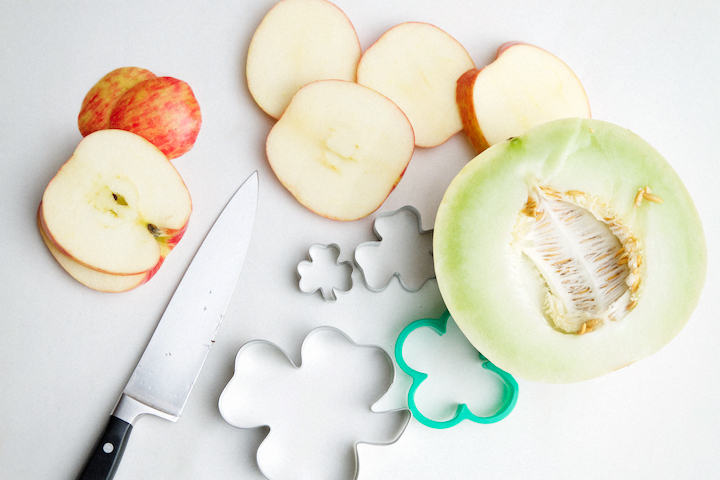 Aren't they adorable? Just wait until you see these shamrocks floating in your drinks.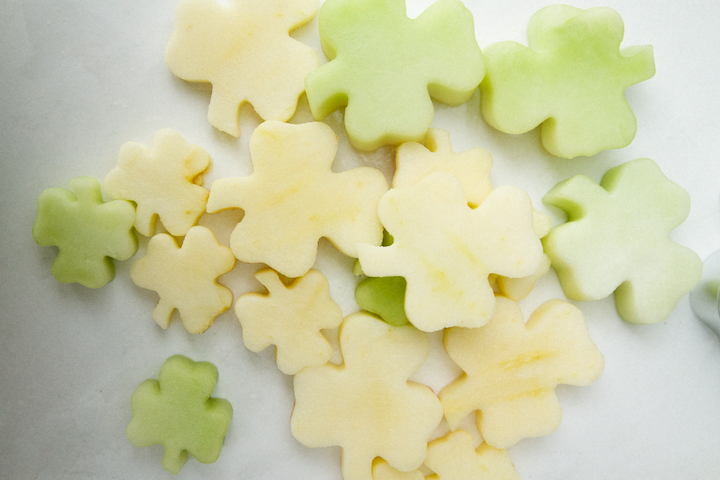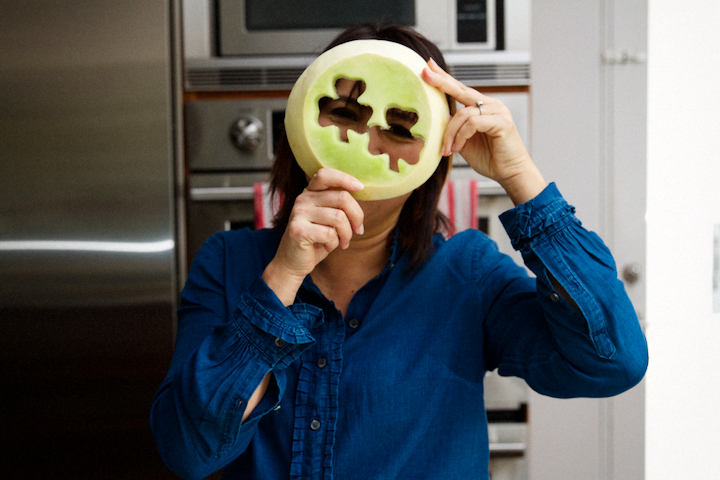 Now, for the drink itself – it's super easy. Personally, I liked it with a little sparkling San Pellegrino instead of Sprite, but you can adjust the recipe to make it more or less sweet.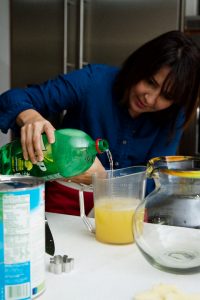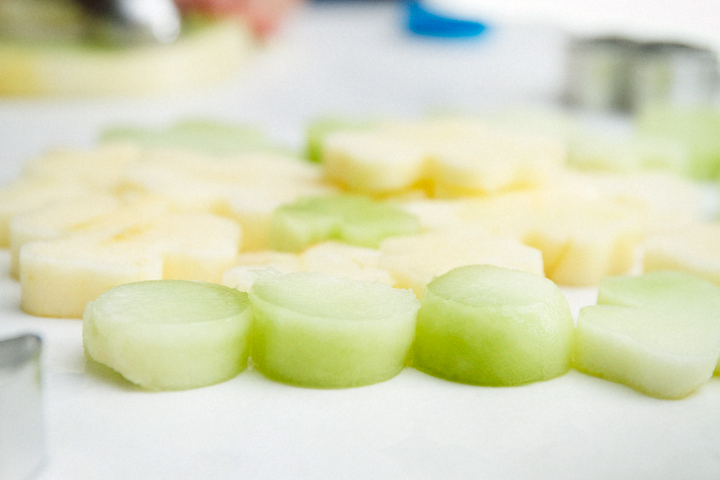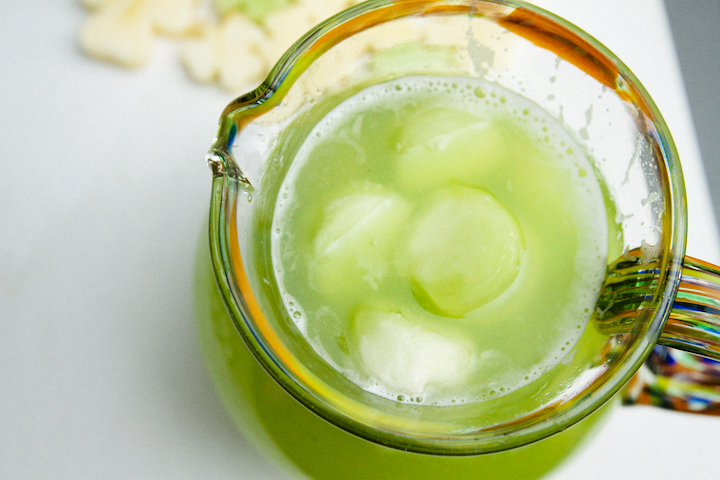 To start off, I added a few of my fruit cut-outs to the pitcher. Already, I'm loving the effect.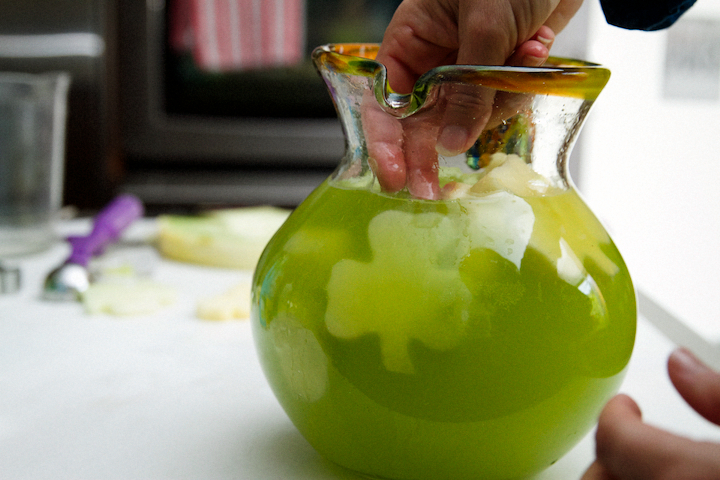 But you know me, I always love to add a little Sweet Nerd-something to my sweet treats. For this particular recipe, I rimmed the glasses with flavored, green sanding sugar.
I used a Green Apple flavoring from LorAnn Oils. Man, I can get so lost on their site just exploring all the different flavors. It's a great place for inspiration. For color, you just can't go wrong with AmeriColor.
Add a few drops from each bottle to a ziploc bag, then add the sugar and poke it around until it's well mixed.
Dab the rims of your glasses with a damp paper towel or a lemon wedge, then dip them in the green apple sugar to get this sparkling sweet finishing touch.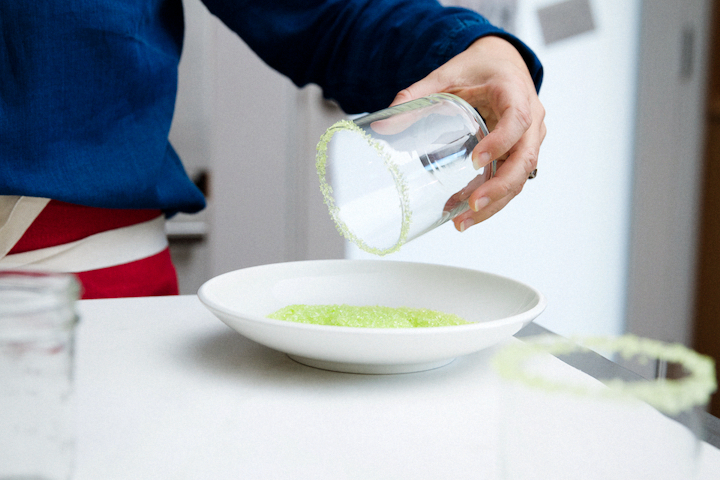 Finally, because we all need to wear a little of that green (we don't want to get pinched, right?) I suggest hitting up PartyCity and Etsy for some fun rings, sunglasses, and headbands.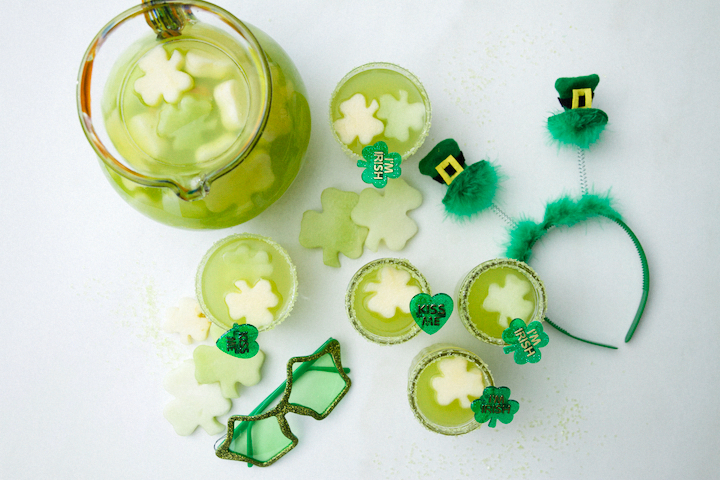 Shoot us a picture of you or your kiddos with this Saint Patrick's Day drink. You can tag us on Instagram or Facebook. We can't wait to see!
Photos by: Maria Hedrick Photography