Brookie. Yes, I wrote it, love it, can't get enough of it. It's the cutest darn word, and the brookies themselves are just as endearing. Brookie definition for newbies: chocolate brownie batter rolled out and baked into a cookie. Yum. And yes, we need to talk about the weird Minecraft-like shape. It's a functional brookie, designed to fit on the rim of your glass. Be it a glass of milk or something with a little more…spirit. Lastly, what puts the cute in brookie Halloween cookies (like that rhyming)? It's the royal icing in shapes of ghosts and mummies, complete with eyeballs and mummy wrap.
START WITH THE BROOKIE ITSELF
I've been baking brookies for some time now, and you can find the recipe and directions in my post on Chocolate Brownie Roll-Out Cookies. After you've mixed up your dough and chilled it for at least an hour, roll it out and grab a square cookie cutter. I like this Ateco plain square guy. Any that are made for biscuits or buns work.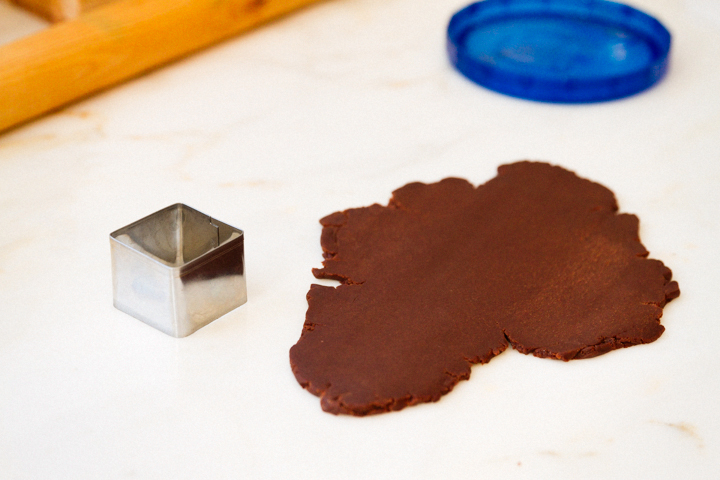 Right before baking, I took a knife and cut a slit about 1/2 inch long and very thin. Remember this is where it'll sit on the rim of the glass so you want to make it just snug enough so you don't lose the cookie. Bake at 350F for 10 minutes, or until edges are firm and centers are slightly soft and puffed.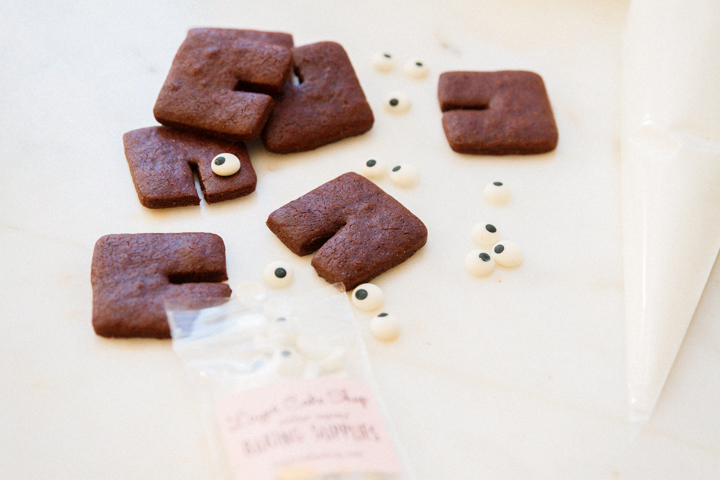 Make sure you have some cute googly eyeballs at the ready. Layer Cake Shop has oodles of eyeballs in all sizes – jumbo, large, medium, and small.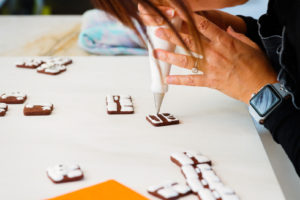 MUMMIES + GHOSTS – DECORATE THE BROOKIE HALLOWEEN COOKIES
Icing time! Make a batch of royal icing, (see my recipe here) and add to a piping bag.
FOR THE MUMMY: I started with the cut end down, and I iced an outline around the edge of the cookie. I made a rectangle at the top, left a space for the mummy's eyes, and then made a sunglass shape at the bottom. Then I flooded the inside with the white royal icing.
FOR THE GHOST: To make the ghost I used the cut part as the center point, and outlined the ghost hood on one side, and a little hand on the other side. Then I flooded it all white (of course, duh it's a ghost).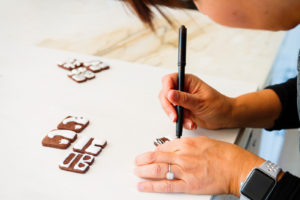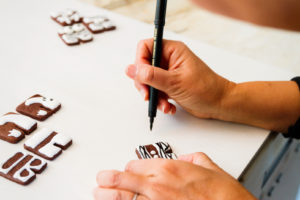 Once the icing was completely dry (about 20 min) I used the AmeriColor Gourmet Writing Pen for the mummy's wrapping and the ghost's eyes and mouth.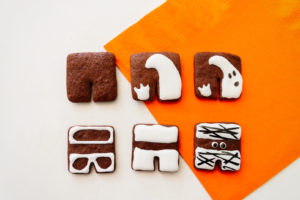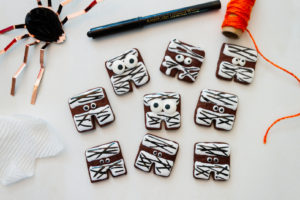 These guys look thirsty, don't they? I'm going to add these to the rim of my glass right now, and I'm going to show you in the next post how to pair these brookie Halloween cookies with a yummy Halloween drink with plenty of spirit!
OUR FAVES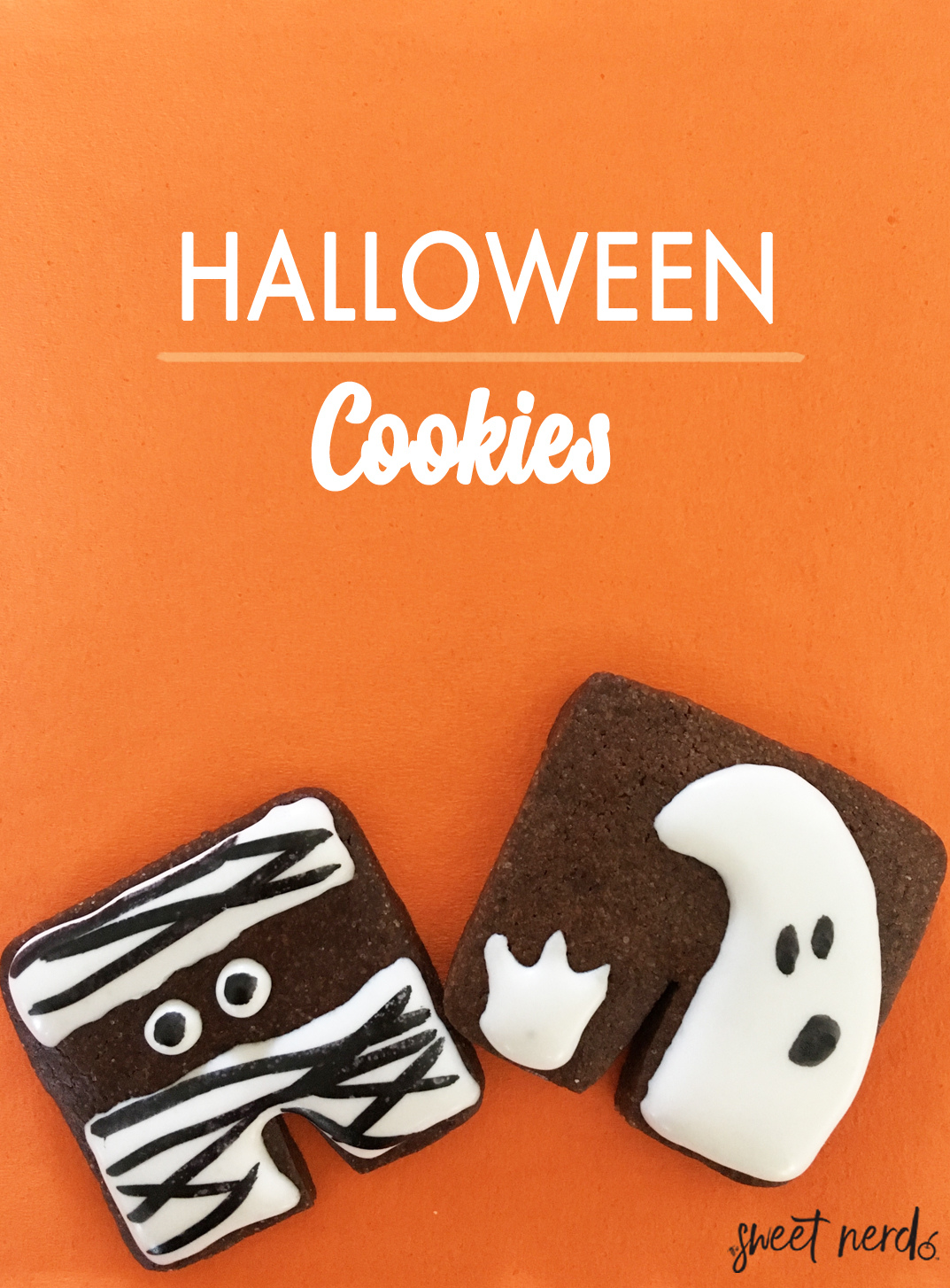 Photos by: Maria Hedrick Photography