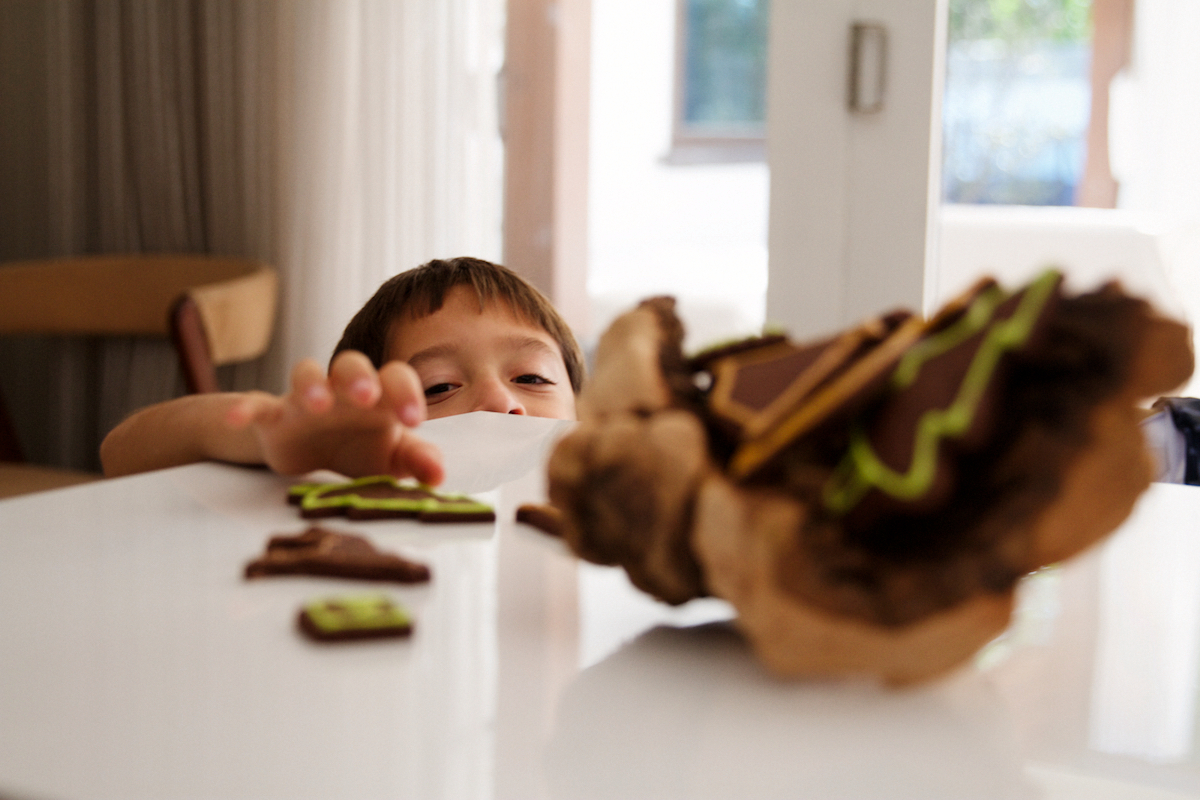 At the moment, my kids are currently enamored by all things Harry Potter. To score some major brownie points with them (pun 100% intended), we magically created Chocolate Brownie Roll-Out Cookies or "Brookies."  (Sorry, but when I work with my kids, the cheesey factor skyrockets).  Brookies are a warm brownie and a delicious cookie – all in one!  They're just about irresistible.
A big must in this recipe is using a high quality cocoa, making this recipe reminiscent of the brownies-of–your-childhood.  For most roll-out doughs, I like to chill / roll and cut / then chill again. When you are ready, bake them direct from freezer to oven.  Yep, freezer to oven.
Finish with sanding sugar and a simple icing recipe that will make these Brookies pop!  If you're wondering, I'm still working on the spell to make the messy part of clean-up – disappear!
Photos by: Maria Hedrick Photography