T-minus five days until Christmas! Just in time for "five gooooolll-den riiiiings". What a better way to give ode to five golden rings than a recipe of Snowman Donuts & Eggnog? These cute 'snow-bros' are as yummy as they are cute, and you can wash them down with a caramel and cinnamon-flavored organic eggnog topped with whipped cream. Just in time for the holiday sugar rush!
THE DONUT SNOWMEN
Butter 14 holes of three donut tins. Mix the batter according to the recipe, and spoon the batter into buttered donut wells, filling them about 1/4-inch from the rim.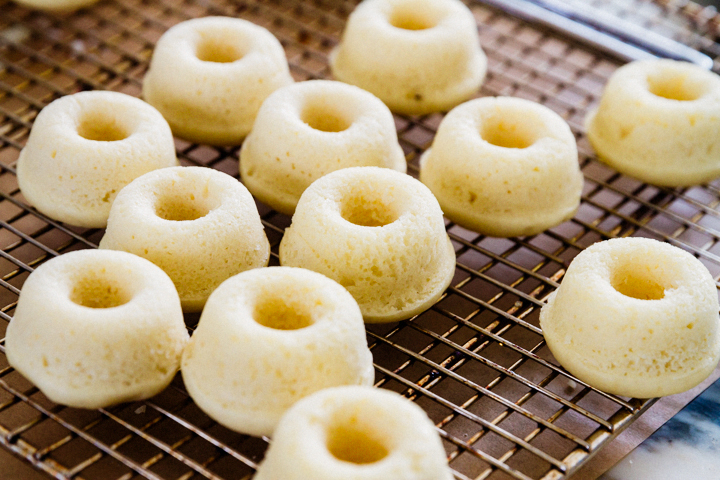 Bake in preheated oven 7 – 8 minutes, or until toothpick inserted into donut comes out clean.
I used sprinkles for the face, and found the top hats on Amazon. Be careful to buy the right size! I initially bought ginormous ones, but the ones you want are 28 x 17mm.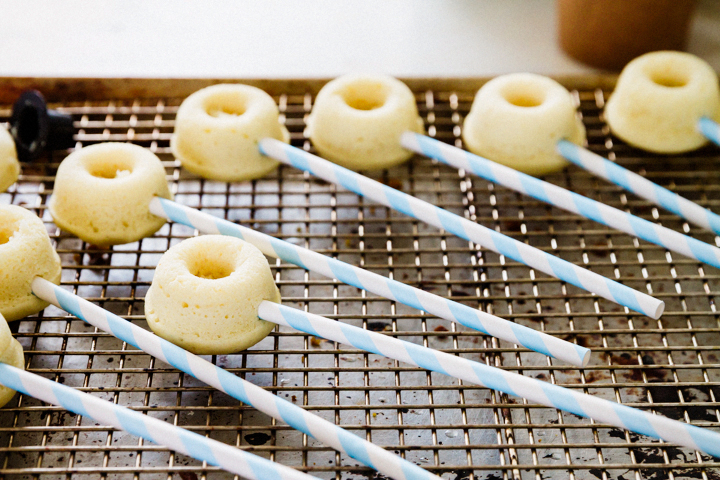 After the donuts have cooled, push a straw into the bottom of each donut. I found these cute blues ones at Shop Sweet Lulu.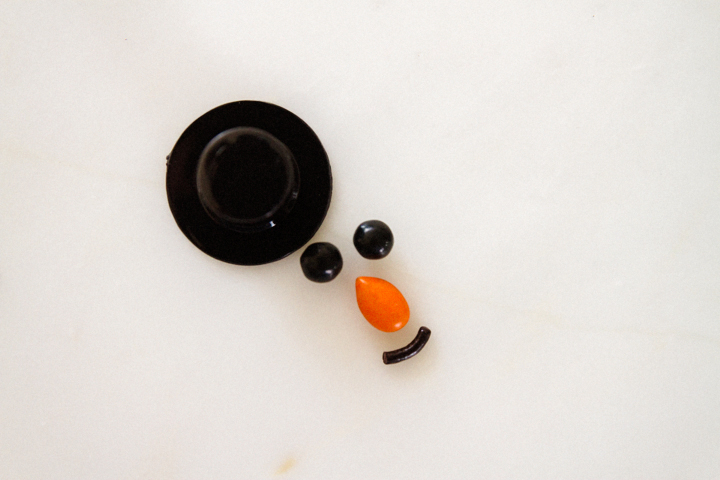 THE SNOWMAN'S MUG
For these guy's faces, I plucked black sprinkles from my Halloween stash of Fancy Sprinkles. The nose, however, you can find at either Joann's or Amazon – they're actually chocolate covered sunflower seeds! And again, the top hat is from Amazon.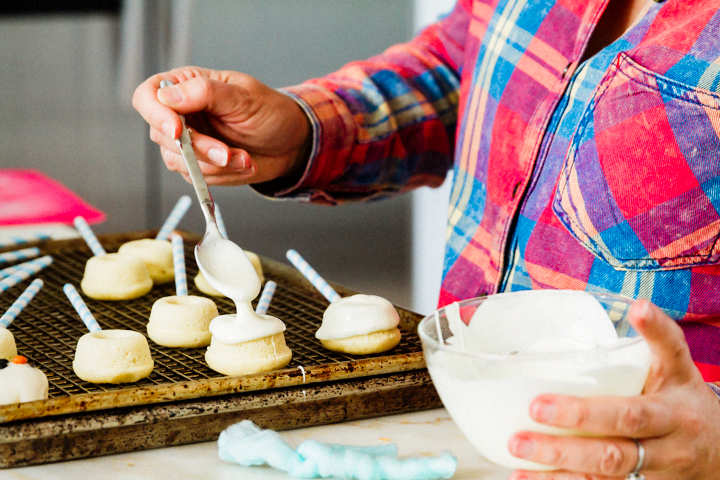 Mix up the glaze. If desired, tint with food coloring. Warm in microwave in 6 – 10 second intervals on HIGH power to warm since the glaze begins to set while dipping donuts. I had to whisk after heating before I continued spooning the glaze on the face of the donuts.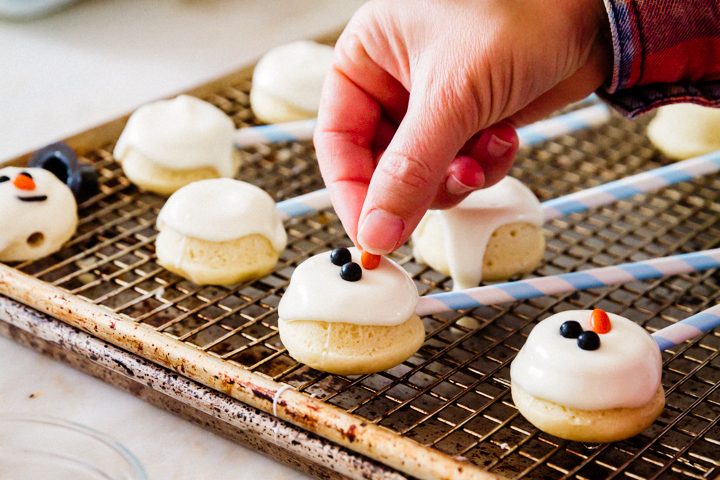 Timing is important. Put the face on when glaze is wet so everything sticks.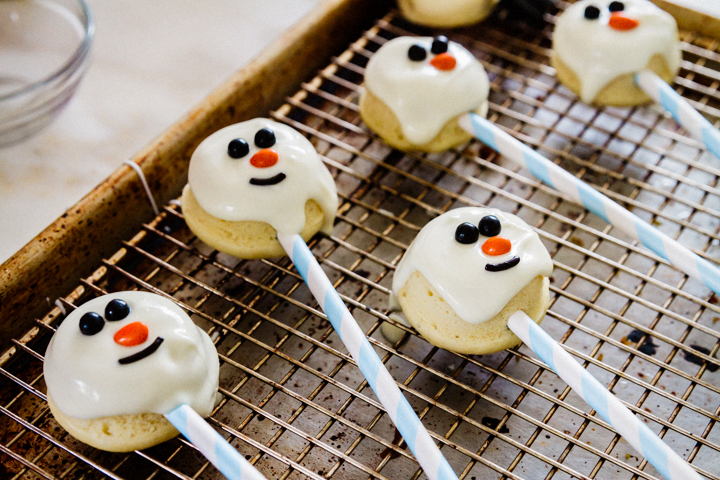 Wait to adhere the hat a little later, after the glaze solidifies. Then, use warmed glaze as glue and stick on the hat.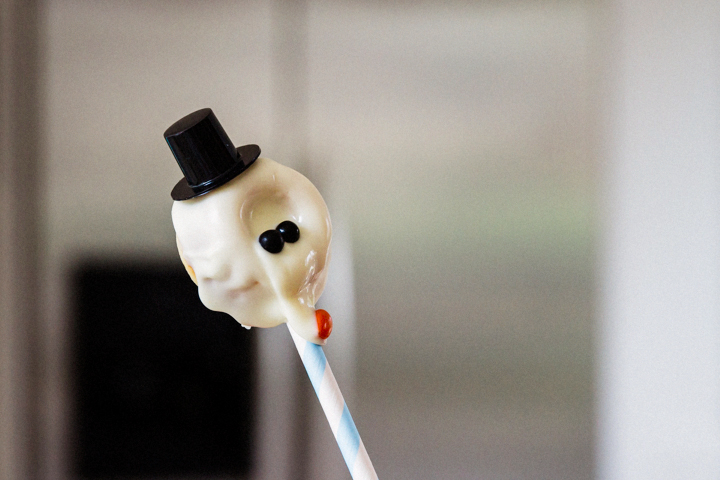 Just a cute moment to say everyone has their baking fails. #sadsnowman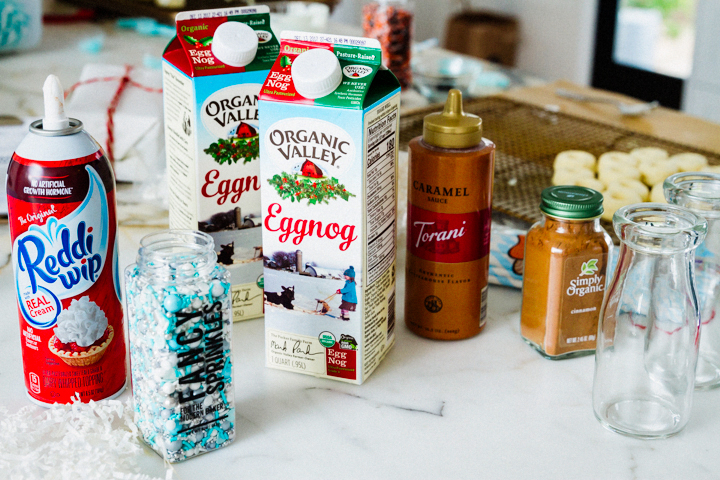 SNOWMAN DONUTS & EGGNOG – COZY!
You can't just have regular ol' eggnog this season. There's so much more fun to be had. Make it clean with Organic Valley Eggnog, and glam it up with Reddi Wip, Torani caramel sauce, and a sprinkle of cinnamon to make it fancy. Speaking of fancy, top it off with some Fancy Sprinkles – I used blue and silver balls.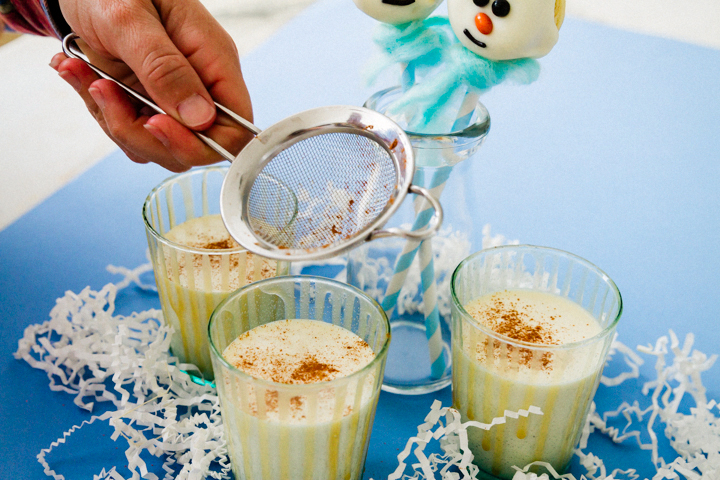 Before you add the Reddi Wip, sprinkle cinnamon directly onto the eggnog. I used Simply Organic, my go-to. It's my favorite spice brand, so pure and high-quality. Plus, I had fun meeting representatives from Simply Organic at the Hedley and Bennett conference I attended earlier this year.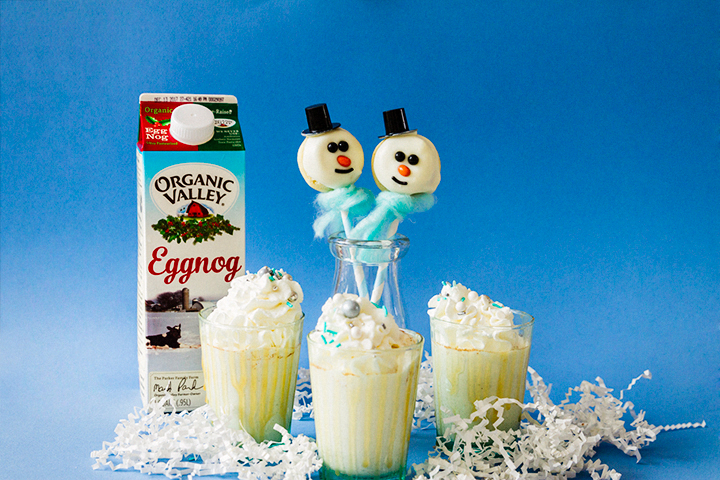 Keep these little dudes warm by taking a piece of yarn and pulling it loose around their straw necks. These Snowman Donuts & Eggnog will bring a little winter cheer to any table. Even here in warm, sunny Los Angeles!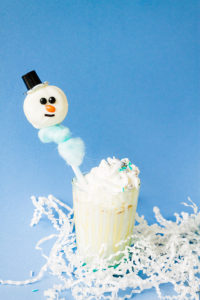 OUR FAVES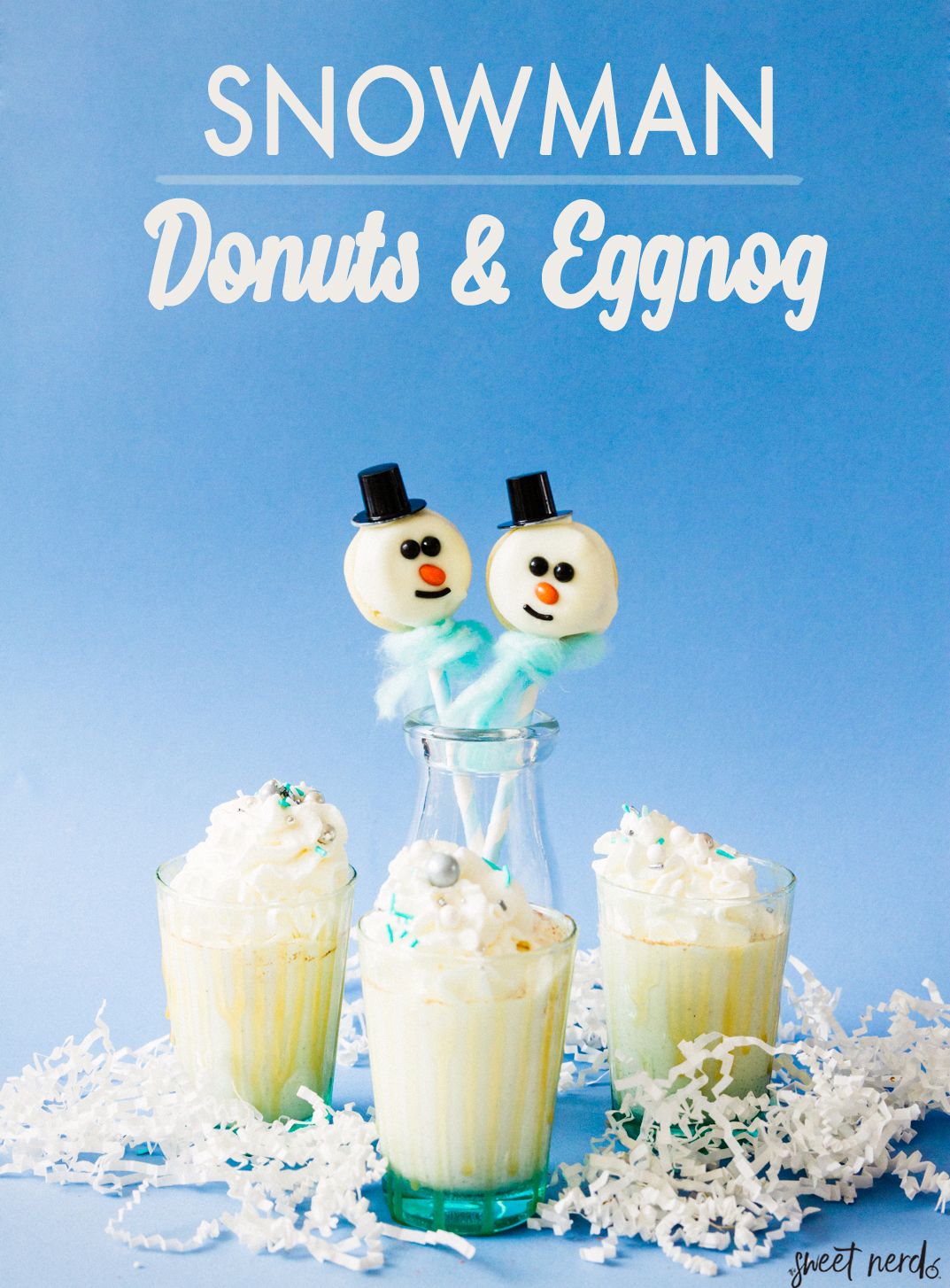 Photos by: Maria Hedrick Photography