A few years back I made these Marshmallow Chocolate Grahams for my friends at Cisco Home in LA. This store is beyond fabulous, and it's known for coining a ubiquitous slogan in town: MADE IN LA. (Word on the street is it's the most instagrammed LA wall: #madeinla.)
The Marshmallow Chocolate Grahams that I made are reminiscent of s'mores, adorned with fancy sprinkles and festively embossed words. Of course, you can cut the time in half by purchasing the marshmallows, graham crackers, and skipping the embossing. BUT, being the Sweet Nerd that I am, it's my mission to show you how to make 100% of this recipe from scratch. And I don't even need to mention how good these puppies are. Seriously, how can you go wrong with marshmallows, chocolate and graham crackers?!?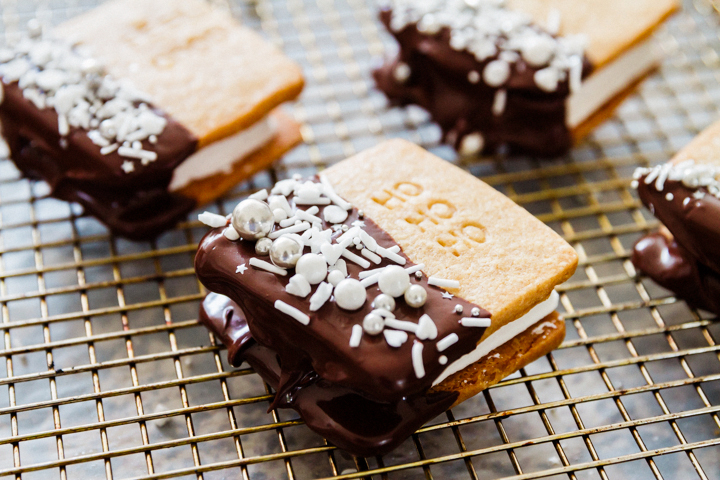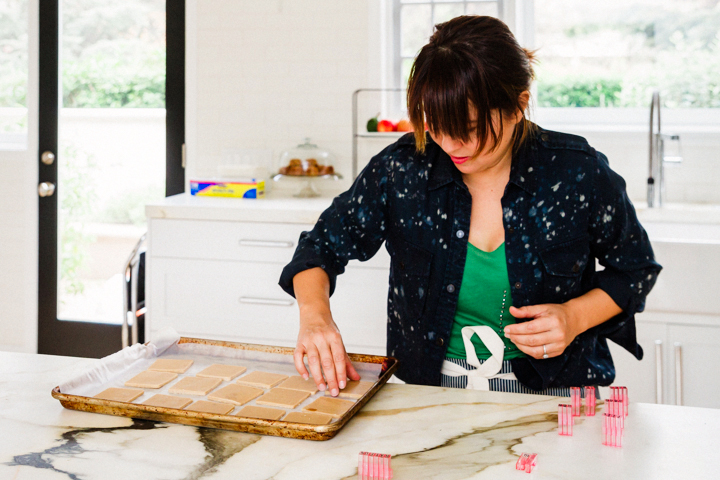 HOMEMADE GRAHAM CRACKERS
For the graham crackers, I used a recipe from my favorite San Francisco bakery, Miette. After you've made the dough (and chilled it for at least 30 minutes), pre-heat the oven at 350 degrees, and line a large baking sheet with parchment paper. Unwrap the dough and place between two sheets of waxed paper. On a clean work surface, roll out to a thickness of about 1/4 inch. Using a square cutter, cut out the graham crackers.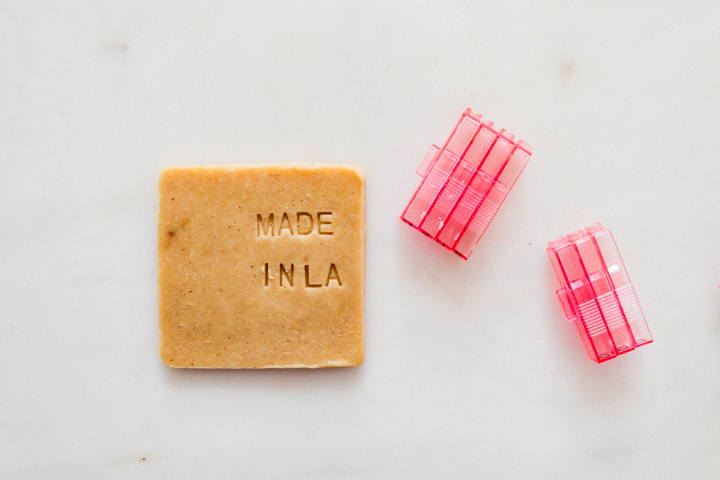 EMBOSSING LETTERS ~ FEEL GOOD!
I found these letters on Amazon. At $21, I would spring for the entire set because you can use them on so many other baked goodies. I printed MADE IN LA, FEEL GOOD, and HO HO HO. Go to town! Bake until golden brown, 10 to 12 minutes.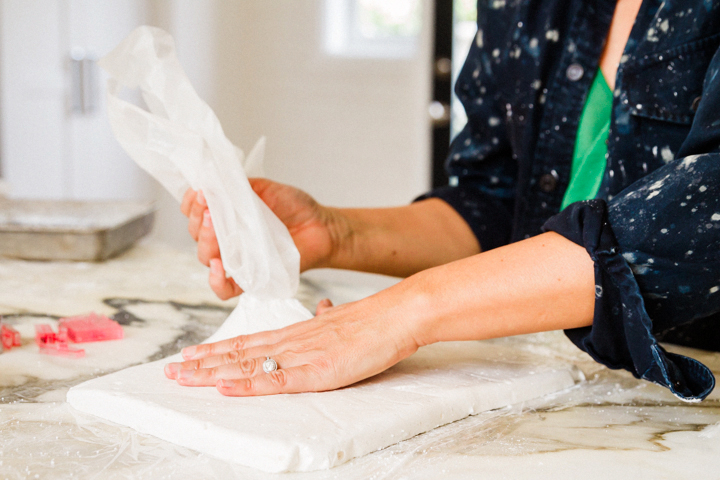 MARSHMALLOW FROM SCRATCH
Although there are only a few ingredients, making the marshmallow from scratch entails using both a stand mixer and the stovetop. Follow the recipe, and then let it sit for a few hours until the marshmallow pulls away from the side of the pan. Next, dust a cutting board with powdered sugar and coax the marshmallow out of the pan using your fingers.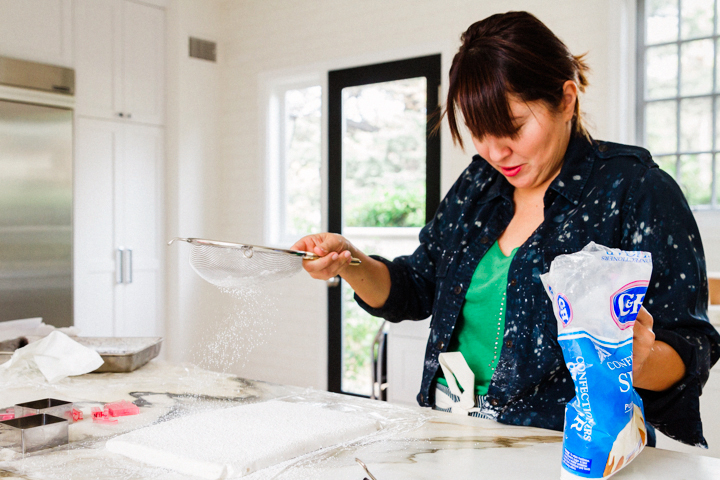 Cut into squares and dip each cut edge into powdered sugar. Dust off so only a light coat remains.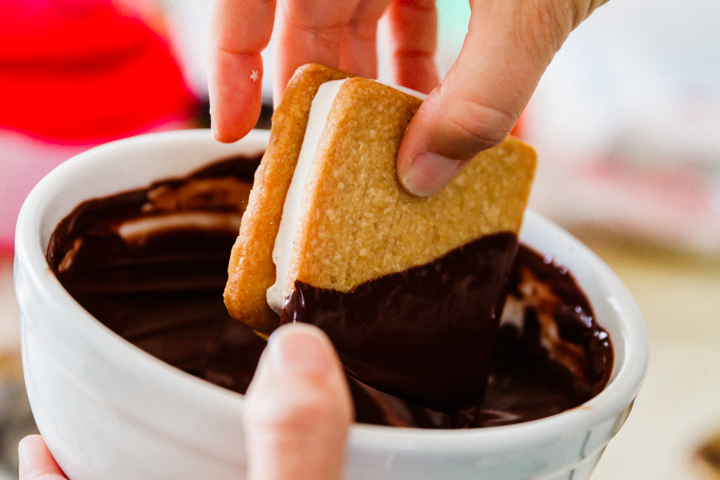 DECORATING THE MARSHMALLOW CHOCOLATE GRAHAMS
In the microwave, melt a high-quality melting chocolate. I used Chocoley bits. Sandwich a square of marshmallow in-between two graham crackers. Dip the mallow-graham sandwich into the melted chocolate to the halfway point.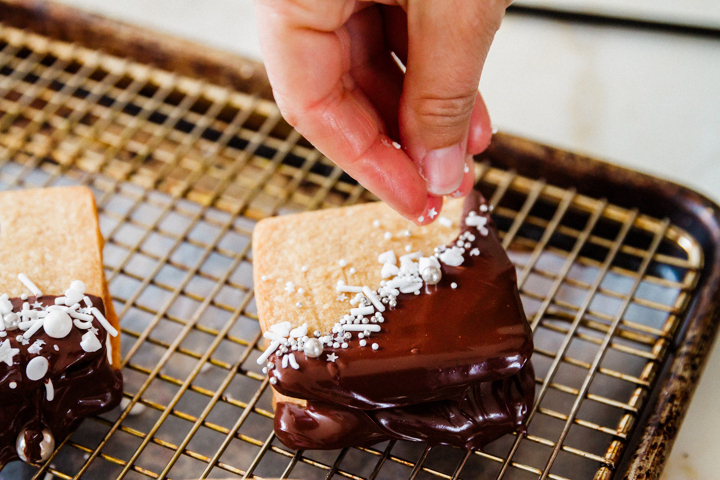 Fancy sprinkles are the only way to go. I love the online selection they have at Broome Street General Store. Another online fave is Bonjour Fete. Make sure you apply the sprinkles while the melted chocolate is still wet so they stick!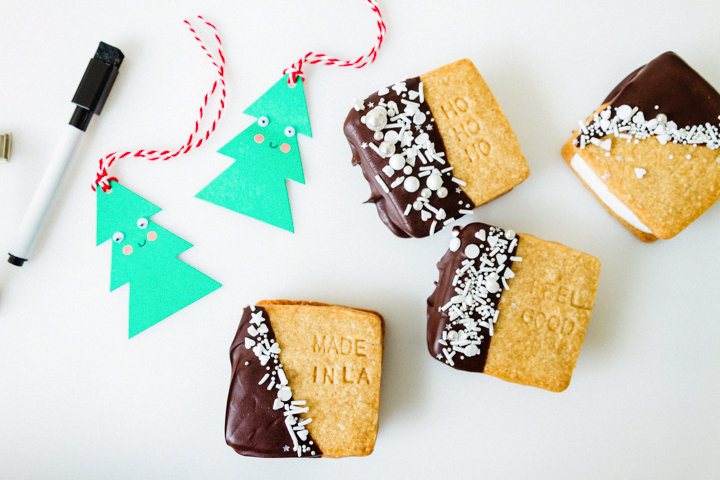 It kind of goes without saying, but these Marshmallow Chocolate Grahams make beautiful gifts for the holiday. Individually wrapping in clear plastic is best so the chocolate and sprinkles don't get messy. Tie up the plastic with an ornament, or a Christmas tag, like these happy Christmas trees from Meri Meri. Ho ho ho!
OUR FAVES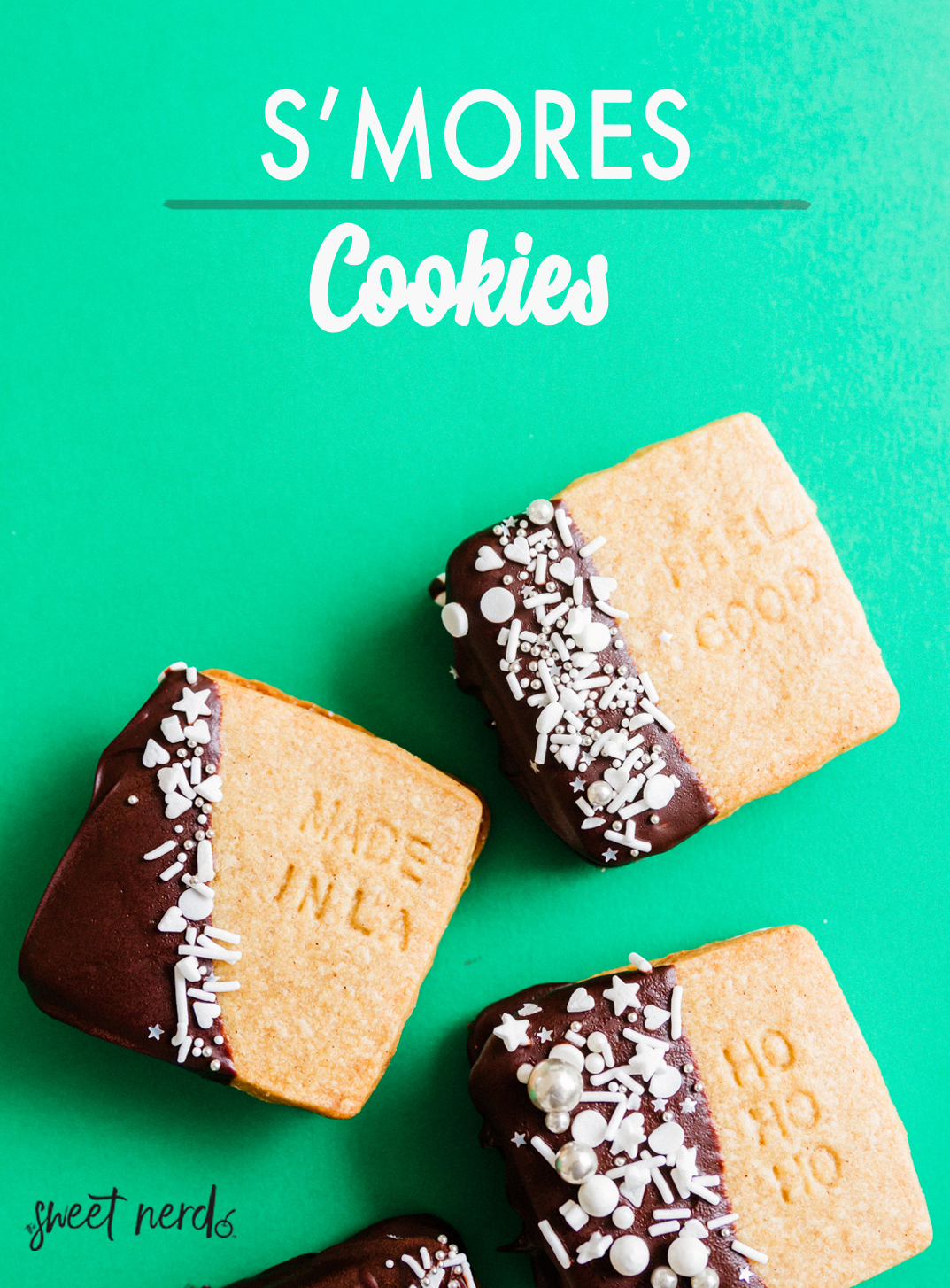 Photos by: Maria Hedrick Photography