Merry Christmas! These HoHo Gingerbread Spice Cupcakes are so incredibly festive and delicious. Just know that if you decide to make the cupcake sans the "Ho Ho" topper, this dessert is still festive and amazingly delicious. The cupcake is made up of gingerbread and spices, and topped with a light, fluffy cream cheese frosting. Even though you're knee-deep in the holidays, know that you can whip up a batch of these cupcakes, get the kids to sprinkle the glitter, and bam! – you've got some seriously festive desserts on your hands. That is, for like a second…before they get devoured.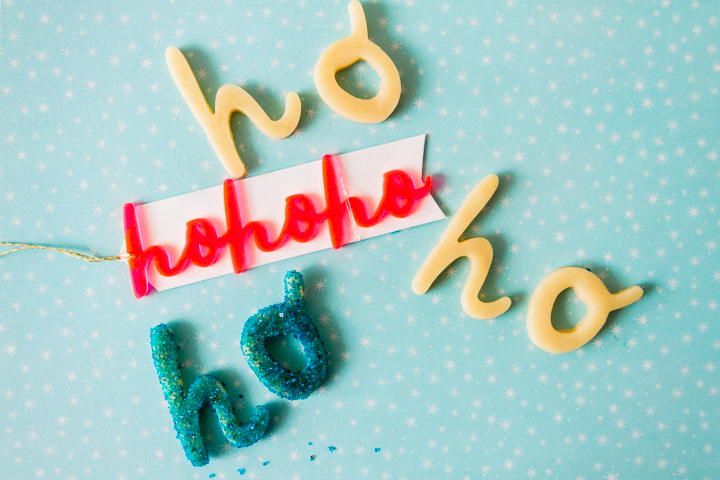 THE HOHO TOPPER
First, let's start with the topper and work our way down. The HoHo dough (love that it rhymes) can be sugar, gingerbread or almond. Roll out the dough on a lightly floured surface and using the cookie cutters, cut out the letters. I found these italic script alphabet cutters from Meri Meri.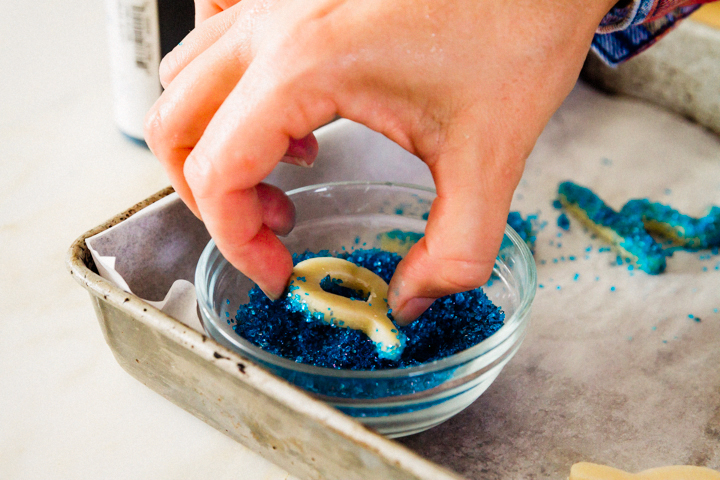 Dip in a little water, and add blue sanding sugar to the face of the cookie.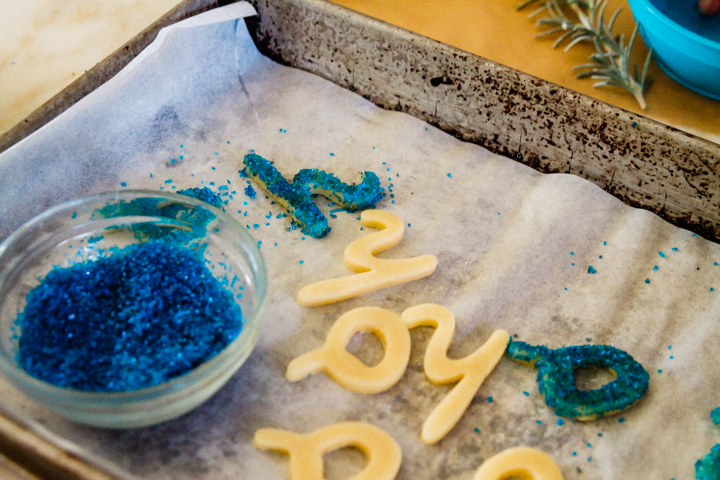 Bake at 350F for 8-10 minutes or until the edges are slightly browned.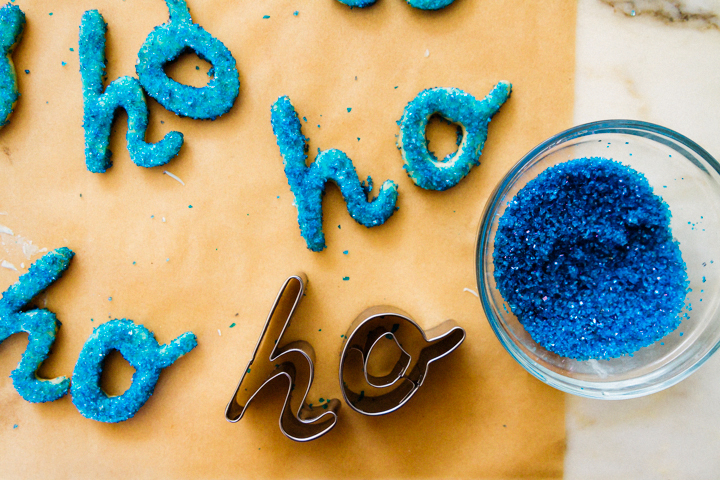 THE HOHO GINGERBREAD SPICE CUPCAKES
For both the cupcake recipe and the cream cheese frosting recipe, I'm paying an homage to my fellow blogger Sally's Baking Addiction. However, I modified the frosting slightly – but, trust me, both are beyond delish!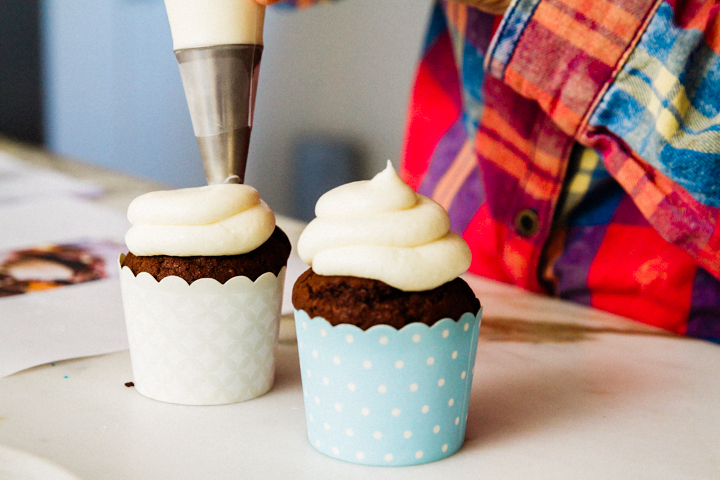 THE FROSTING TECHNIQUE
Don't let the piping bag scare you. It's truly very basic: pop on the tip (I used Wilton No. 12), add frosting and squeeze. Swirl into luscious little puffs of delight.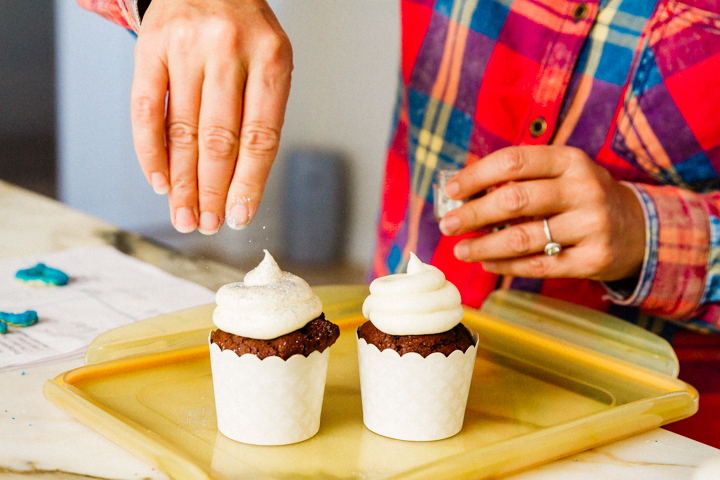 I added silver edible glitter to the top of the frosting. This is where you pull in the little people in your family for some decorating help. Dust and sprinkle away!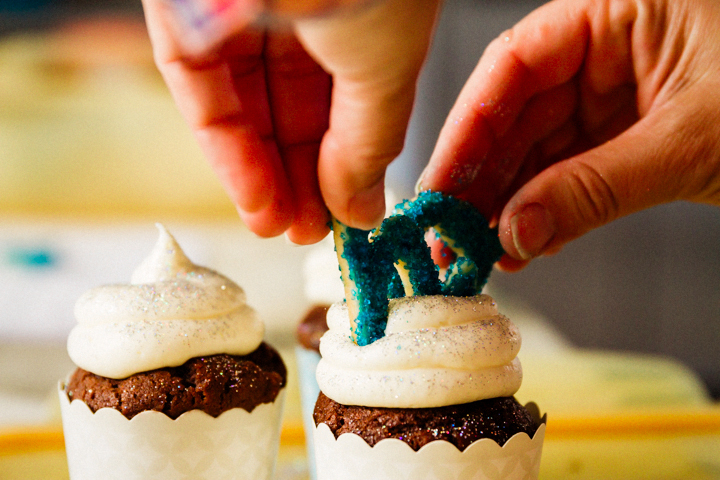 Make sure the cupcakes are completely set, then add the HoHo toppers. Push gently down until secure. I just couldn't resist these super cute cupcakes cups by Paper Eskimo.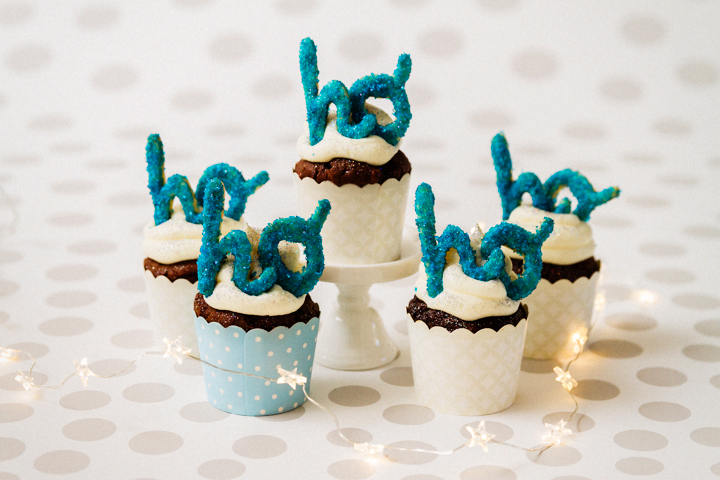 I hope you all find time to be with family and friends, put your feet up, and get some baking in (and, yes, in that order!). Merry Christmas!
OUR FAVES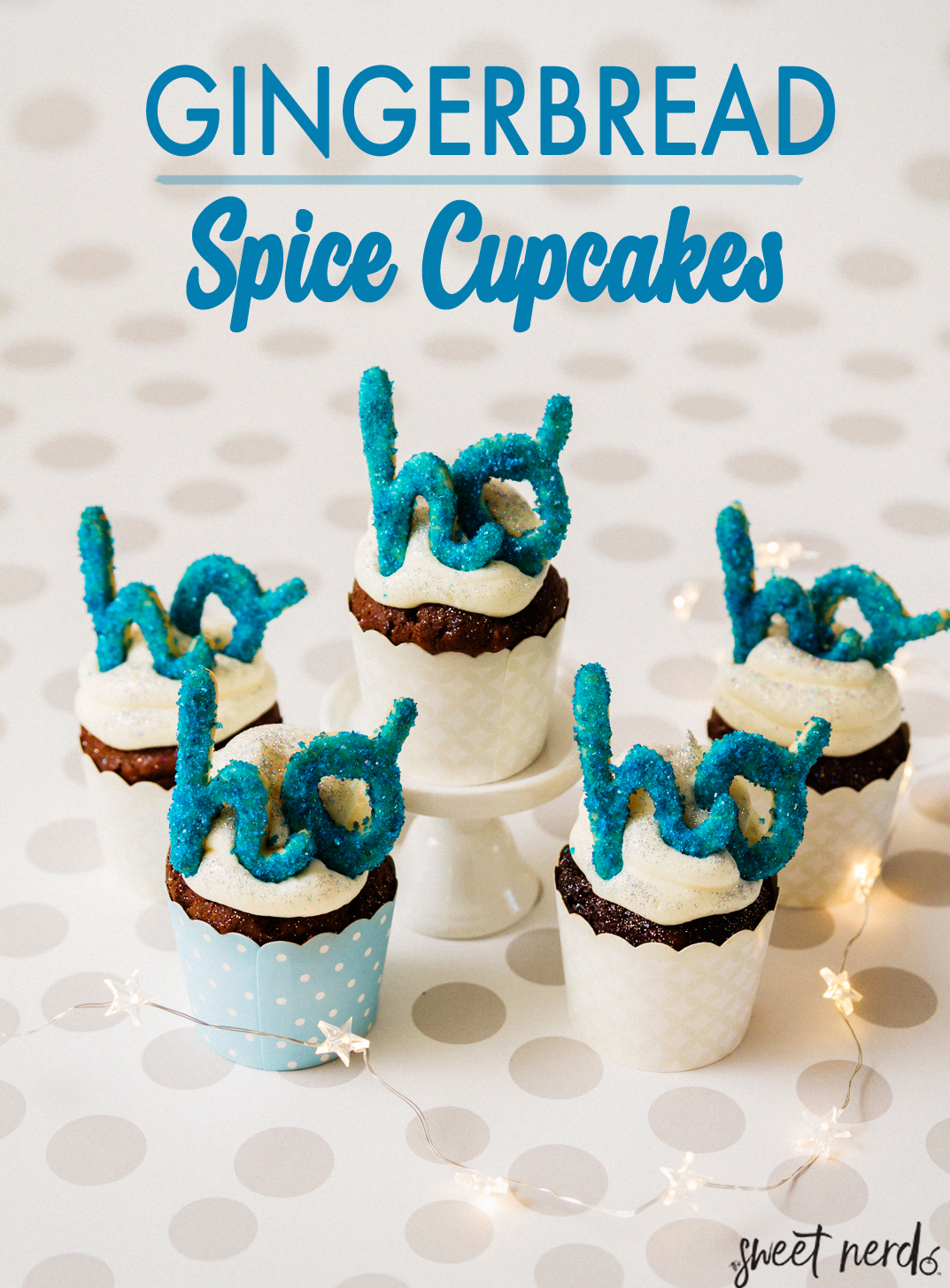 Photos by: Maria Hedrick Photography