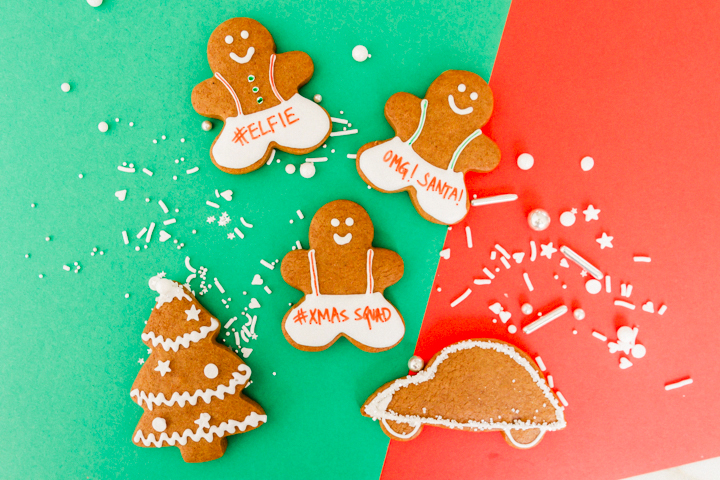 Ingredients
Cookies
2 sticks unsalted butter, softened
2 1/4 teaspoons ground cinnamon
2 teaspoons ground ginger (or 1 teaspoon fresh grated ginger)
Royal Icing
Decorating
Directions
Cookies
1Beat butter and brown sugar with an electric mixer of medium-high speed until fluffy. 3 to 4. Add egg: mix well. Beat in molasses, cinnamon, ginger, allspice, baking soda, and salt. Reduce speed to low, and add flour. 1 cup at a time, mixing just until incorporated. Divide dough into quarters: shape into disks. Wrap each well in plastic; chill 3 hours or up to 1 day.
2Preheat oven to 375 degree Fahrenheit. On a lightly floured work surface, roll out 1 disk of dough to 1/8 inch thickness. Cut out shapes using gingerbread-people cutters and place on parchment-lined baking sheets, spacing 1 inch apart. Repeat with remaining dough; roll out scraps as needed. Cut out mini hearts from scraps using a tiny cookie or aspic cutter. Place hearts on shapes, and chill 20 minutes.
3Bake 2 sheets at a time, rotating halfway through until cookies are firm to the touch, 12 to 15 minutes. Let cool on sheets 5 minutes, then transfer cookies to wire racks to cool completely.
Royal Icing
1Add vanilla flavoring into 1/2 cup water and set aside until step 3.
2In the mixer (paddle attachment), gently mix confectioners sugar and meringue powder on low.
3Add 1/2 cup flavored water and mix on low until it is thick and lumpy.
4Now drizzle the remaining water as needed until it becomes a thick like honey consistency.
5At this point, turn mixer on medium speed for 3 minutes or so until icing is thick and fluffy. Stop when it forms a soft peak.
Decorating
1Using a piping bag, decorate each cookie with royal icing. Add Fancy sprinkles where desired. On the gingerbread mens' outfits, use edible markers to write any cute slogans you'd like.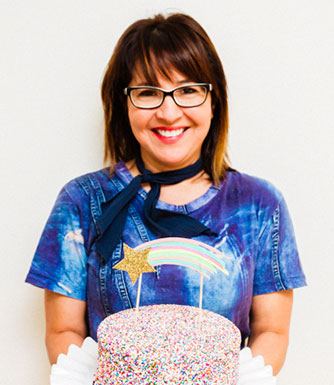 LET'S BAKE TOGETHER!
Don't Miss A Recipe