With five kids and two very bold parents, my family and I would occasionally pack up our station wagon and head to the Redwoods in Jedediah Smith. Those were truly some simpler times – no portable electronics, an open fire, and always s'mores.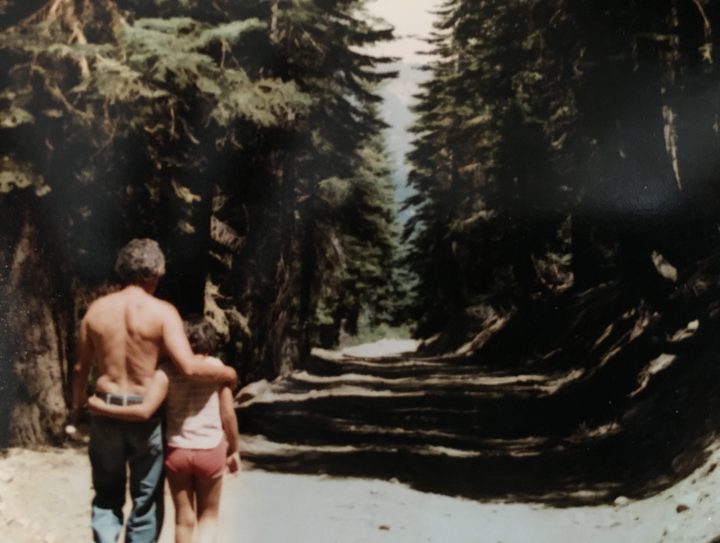 Whenever I'm cooking with marshmallow, the smell reminds me of those one-on-one times together in those tall, majestic woods hanging with Dad. One of those simple childhood pleasures that brings a big ol' grin to your face.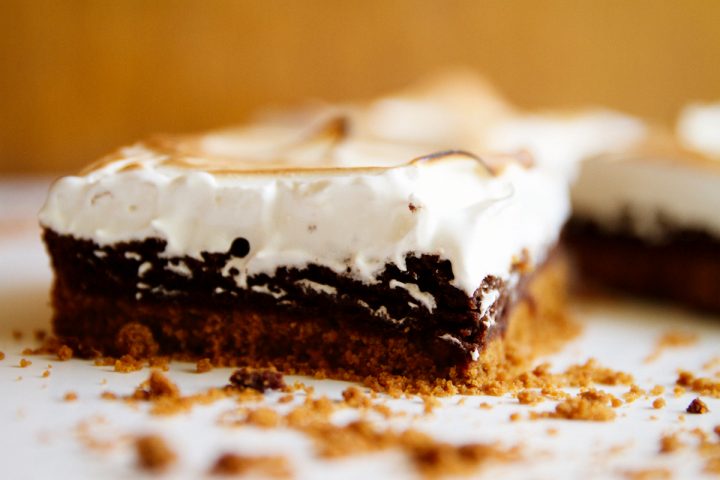 As such, this scrumptious s'mores bar recipe definitely falls within the 'non-traditional' territory, as well. Like Pops, there are many layers to this dessert, stacking up to gooey goodness.
Start with the old stand-by: a crunchy layer of classic graham crackers. Second comes the brownie layer. I know this may be hard to believe, but you won't miss the layer of chocolate that somehow ends up covering each finger. Top it all off with a layer of meringue. Be careful with that torch! It gets a little too easy to get trigger happy.
No torch? No problem! Pop the finished bars in the oven, under the broiler for a few minutes and you'll have that burnt s'more finish thats so characteristic of this dish. No fireplace required.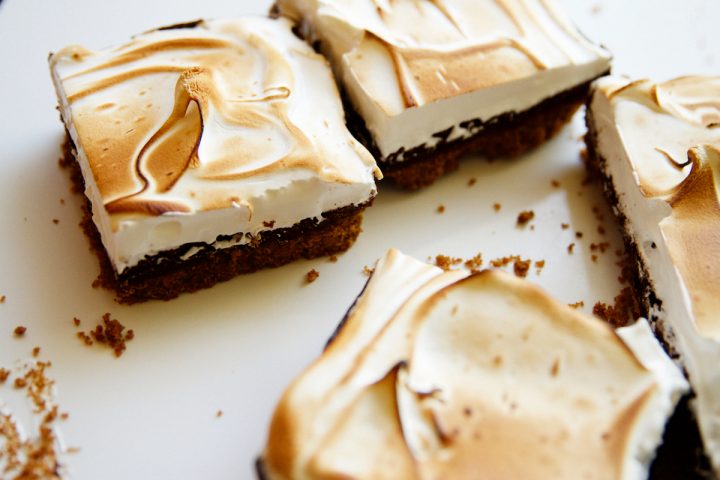 If I keep these scrumptious bars around my house, they will be gone!  So, I decided to gift them to my son's teacher. She loves sweets and I love sharing. I love these 8″ pizza boxes from Papermart, but you can use any container, wrap it with a bow, and I guarantee your recipient will be jazzed.
We're heading into summer months now, but if you can't go camping (or glamping), just pretend you're on vacation and enjoy these scrumptious s'more bars just as they are. The one in the middle is for you, Papa!  Share this gift with friends, wrap in a box (Papermart unprinted pizza boxes), and tie it with some fun string.  I bought the Recollections thick rope at Micheals and finished it off with a glam heart sticker.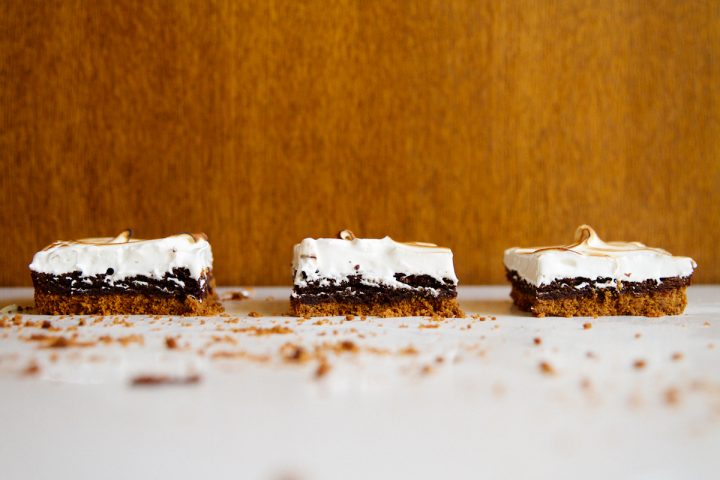 Photos by: Maria Hedrick Photography