Meet Karlos Bumps Marquez, an urban Angeleno artist.  The first time I saw him in action was an insanely cool META Socal Street Event.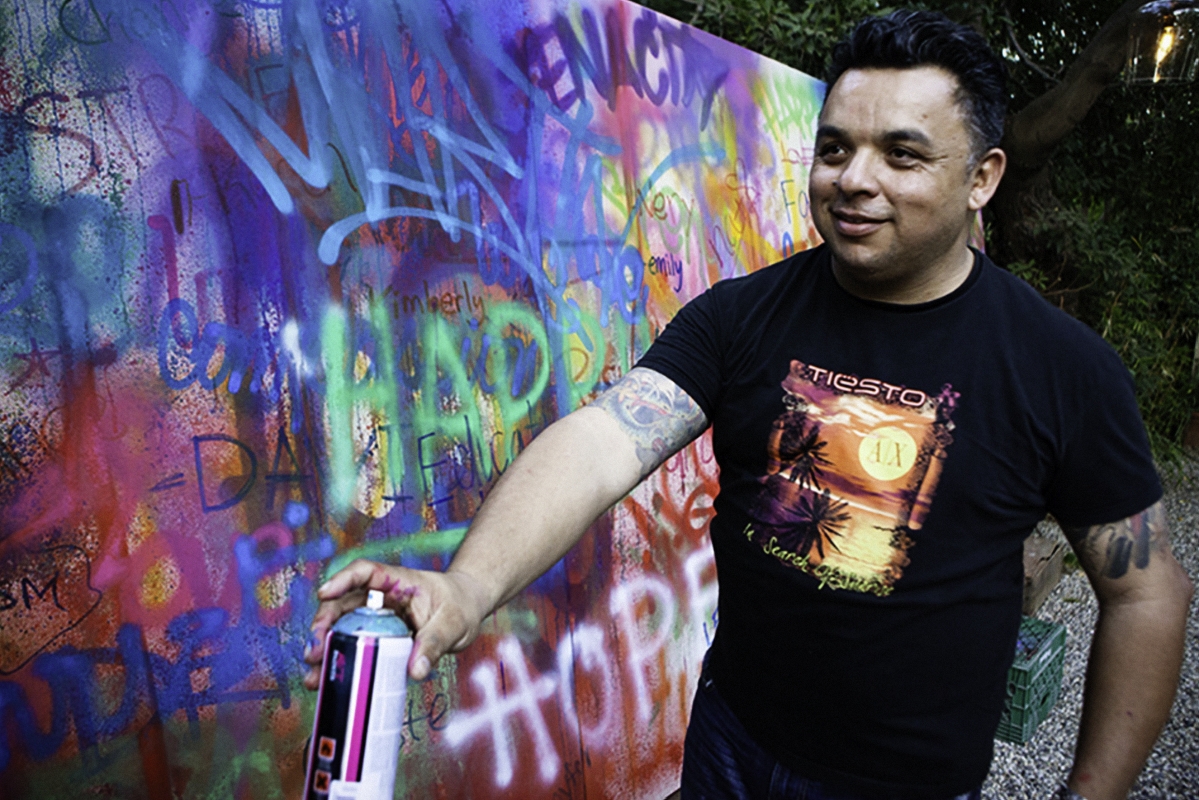 He was literally assisting high school seniors in spraying paint on an inspiration mural.  In other words, he was creating graffiti art. While watching the letters form words, I literally got goosebumps;  "HOPE" "TENACITY", and "STRIVE" appeared before my eyes. 

Watching Karlos instruct those kids was insanely energizing. I tried it myself, and I was instantly hooked. This particular art form can only be described as exhilarating and fun; little did he know,  I went home and completely stalked his website, Karlos Bumps.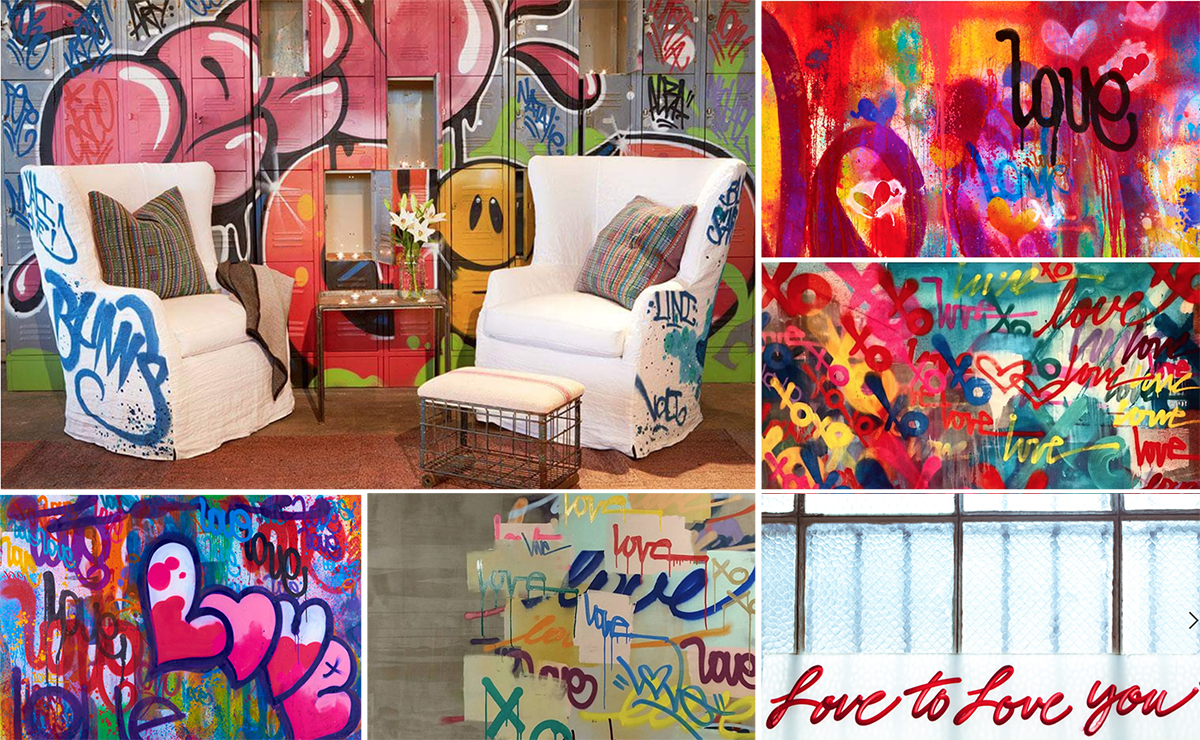 From street art to fine art, Karlos believes in turning something that is considered destructive into something positive.  One of "LA's originals," starting in the early 80's, Bumps brings his own personal style into the evolving street art of the last 30 years.
Karlos Marquez from John Wikstrøm on Vimeo.
His mind is truly inventive, turning recycled and repurposed materials into modern art.  His aesthetic is noticeably appealing, with his love and XO collection in several galleries in Los Angeles.  Karlos dolls out all sorts of urban art and furniture, debuting linens, pillows, and furniture with Cisco Home.  Karlos contributes to projects with Tempt One ALS foundation, Ron Finley Project and Silver Lake Neighborhood Council.  Check out his ArteUnlimited feature.
Photos by: Maria Hedrick Photography