Woodland critters?!? How could you not think of the holidays with these cuties? As we speak, I'm currently sitting in my hot LA kitchen conjuring up a forested winter wonderland, with a blanket of snow on the ground, a moose and a hedgehog frolicking among the trees. Ok, you got me, there aren't any moose in LA, and definitely no snow. But these almond cookies help bring a dash of coziness to my holiday. Plus, they'll make perfect gifts so I can pass on my imagined wintery woodland scene to friends and family.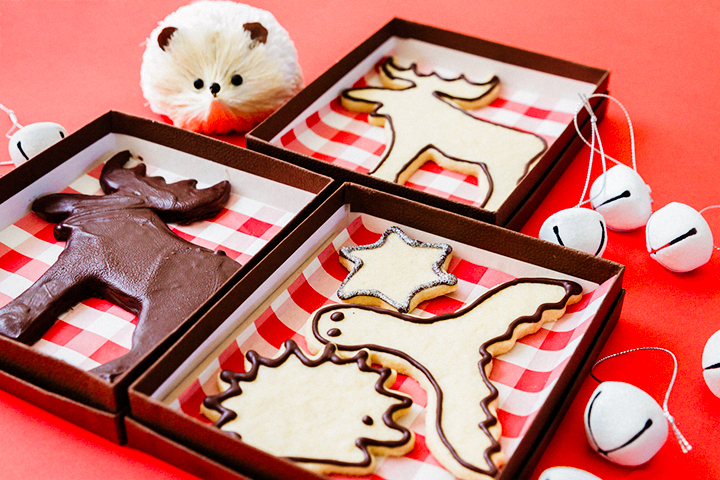 KEY ITEMS FOR THE ALMOND COOKIES
DOUGH TIME
I made Bon Appetit's Hazelnut Cookie recipe, but subbed in almond flour. It's super easy to make. Here's a tip: have a few things ready to go before you start to roll out your dough disk. No need to hunt around the kitchen while the dough is drying to a hard brick.
Plastic wrap, rolling pin, cookie cutters, and a cookie sheet are all handy items you should have out before you pull out the dough from the fridge. Place your disk of dough between the saran wrap and this will help keep it as cool as possible while you roll it out.
Once you roll out the dough to about 1/8 inch – 1/4 inch thickness, remove the plastic wrap and cut out the fun shapes. In this case, I used these adorable Hedgehog and Moose cookie cutters.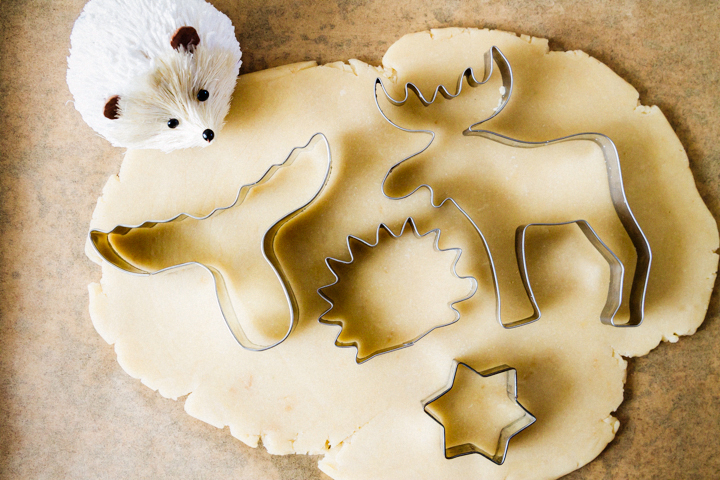 COOKIE OPTIONS
Although I'm calling this recipe Holiday Critters Almond Cookies, I also made two other doughs: gingerbread and sugar cookie. If you're making one dough, it's easy enough to make a batch of another. I love a cookie tin mixed with different options for the taste bud.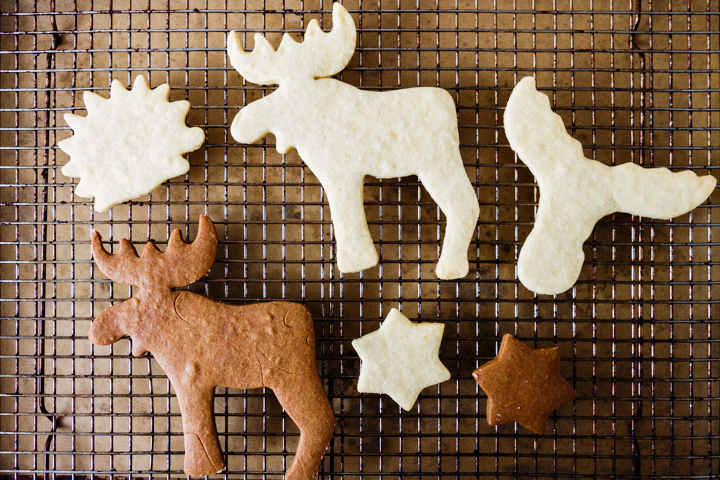 DECORATING FUN
Who doesn't love adorable Hedgehogs? Or Moose?  I love the curves and spines of these chosen rustic winter critters because it just means we can add MORE chocolate outlines!  So let's moooooooooose along to the actual how-to.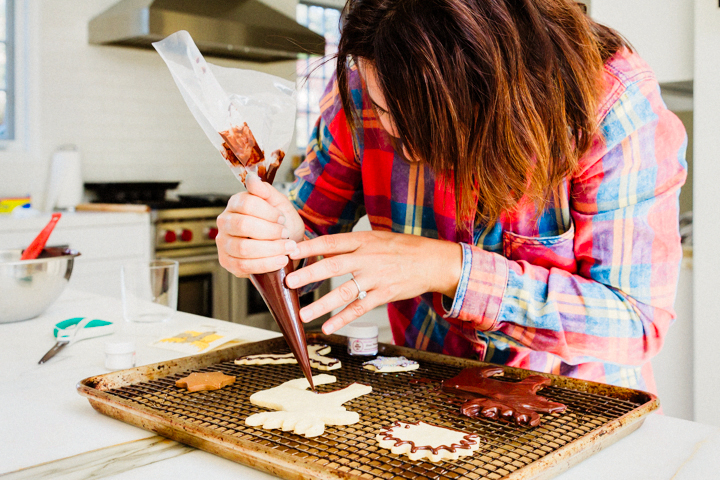 Take the melted chocolate (microwaved) and plop it into a piping bag or a ziploc. Make a small cut in the corner so you can pour out a small steady stream of chocolate for the outlining.  There really is no wrong way to do this.  It does take a bit of a steady hand to get the curves of the animals, but no one cares if its a perfect line as long as the nutty chocolate flavor is spot on!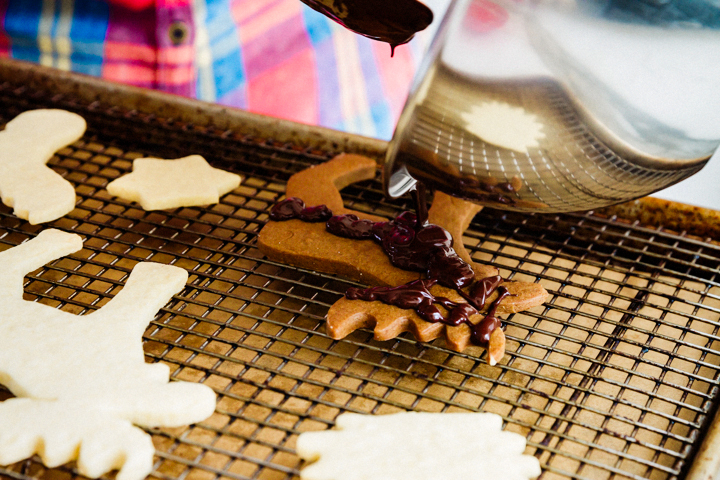 You can also pour the melted chocolate right on top of the cookie, and smooth it out all over with a spatula.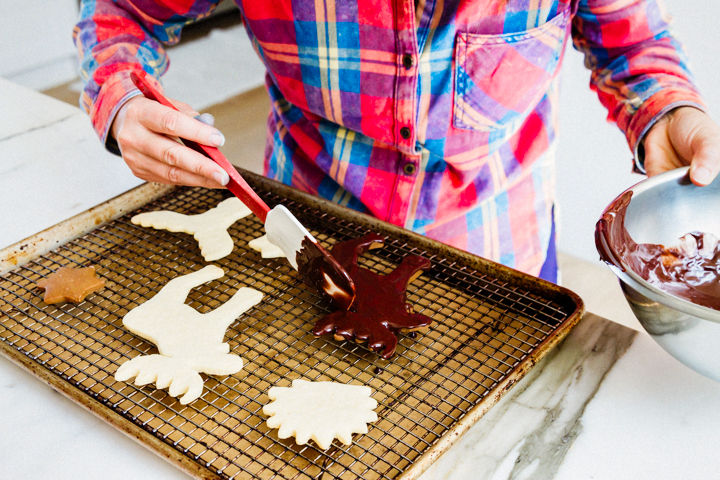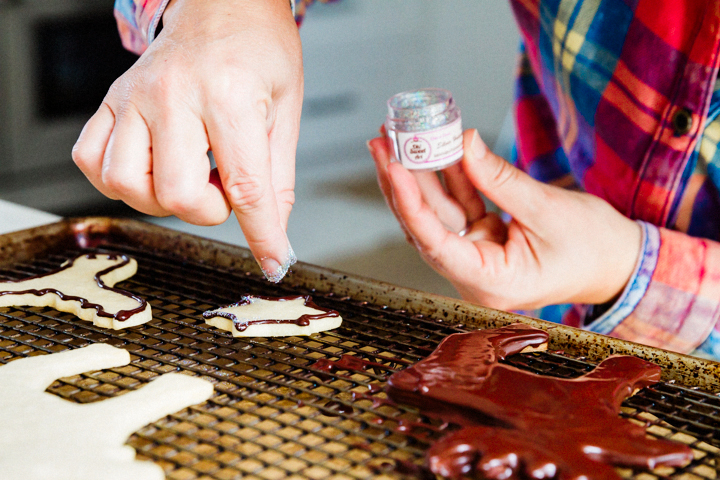 Top with CK Disco Dust (or other sanding sugar) and your critters are complete! Make sure to let the chocolate dry before loading them into cute bags or boxes, like these from Paper Mart. You can also wrap the boxes with a red ribbon and tie on jingle bells, or even this hedgehog I found at Joann's. Your holiday critter gifts are complete!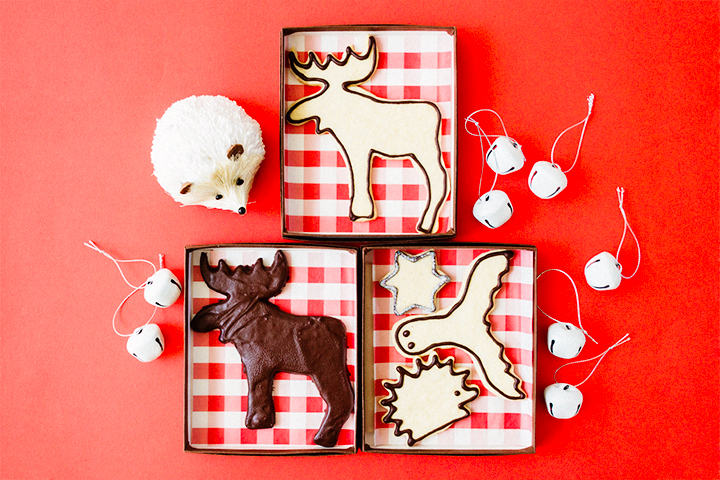 OUR FAVES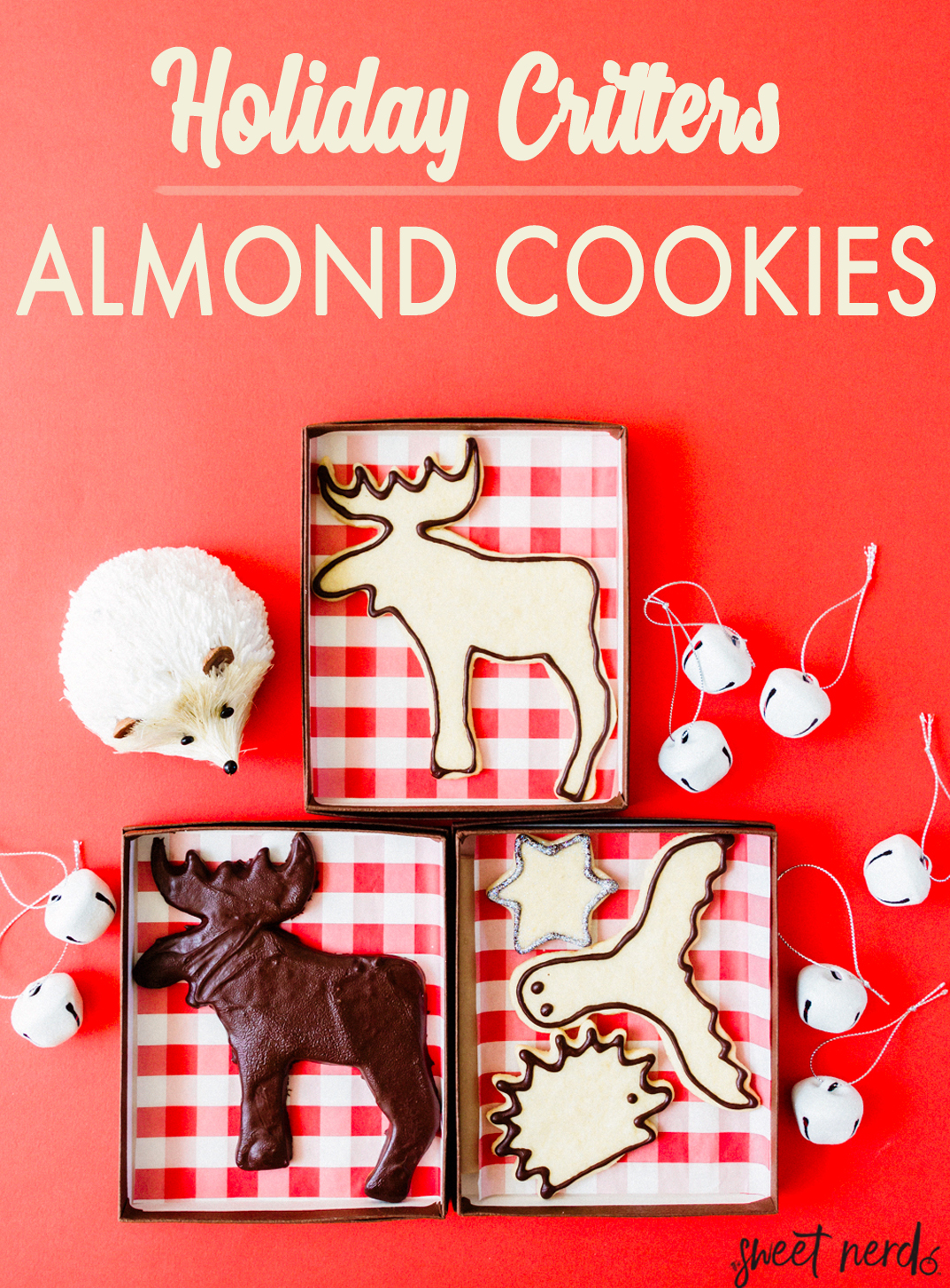 Photos by: Maria Hedrick Photography