Bring it on December! I know that technically after Thanksgiving, the official winter holiday season begins. Not by store or retail standards, heck that started practically in July. But for this Sweet Nerd, the Christmas season is in full force once December hits. From then on the baking begins, Amazon is constantly ringing our doorbell, and the boys begin to get super squirrely as winter break approaches. So in the name of December 1st, it feels very appropriate to bring you this post on Mistletoe Cookies.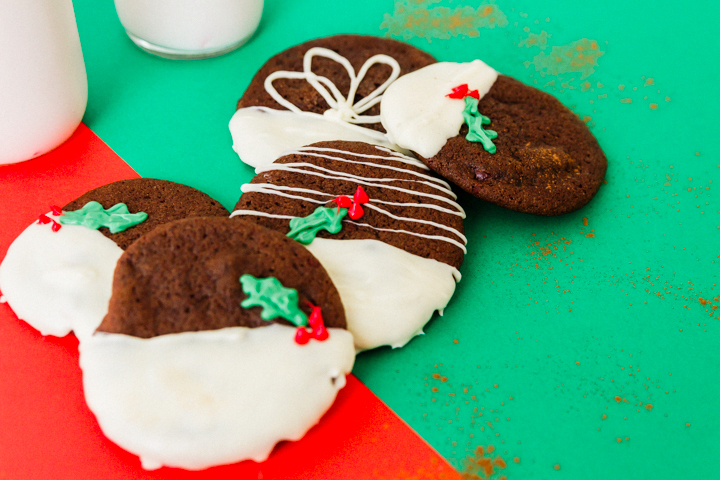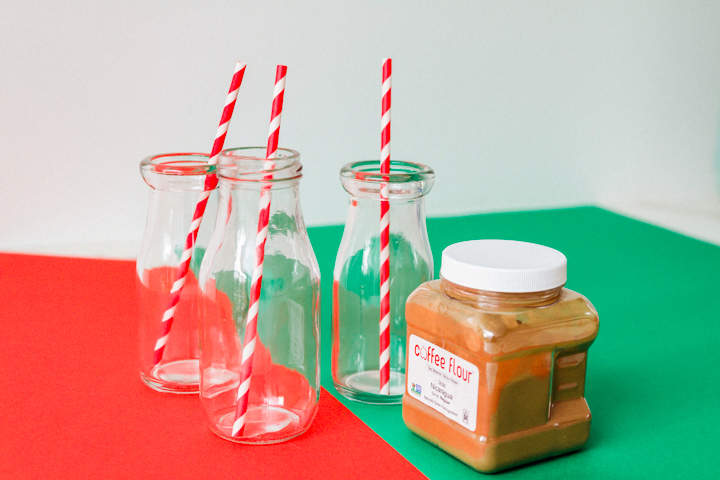 COFFEE FLOUR
First, let me tell you a little about just what the heck coffee flour is. Technically, it's an ingredient made by the discarded fruit and skin of dried coffee cherries. Coffee Flour is also the name of the company that produces it, one that focuses on environmental sustainability, and its global impact, all while being an active supporter of its coffee growing communities. The flour itself comes in fine grind and coarse grind varieties, and tastes like roasted fruits, dates and figs with citrus notes. I used the Nicaragua blend for this recipe. It really was the secret ingredient in these yummy cookies – adding just a slightly nutty flavor. To boot, it's gluten free, vegan, paleo and non-GMO. Booya!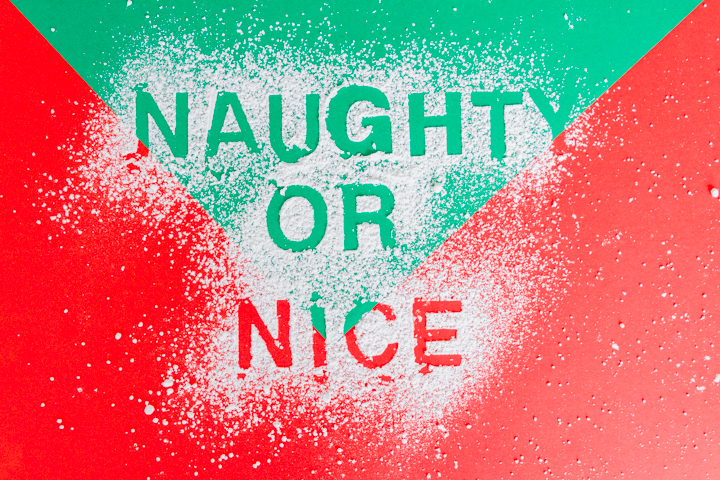 THE COOKIE
Follow the recipe directions for the coffee flour cookies, and then cover and let set at least 8 hours. Or better yet, make the dough the night before. When you're ready to bake, preheat a 300F convection oven. Portion small scoops, and bake 10-15 minutes until set but not over baked. (If you don't have a convection oven, just keep you eye on the cookies as they may be ready before the 10-15 minute bake time.)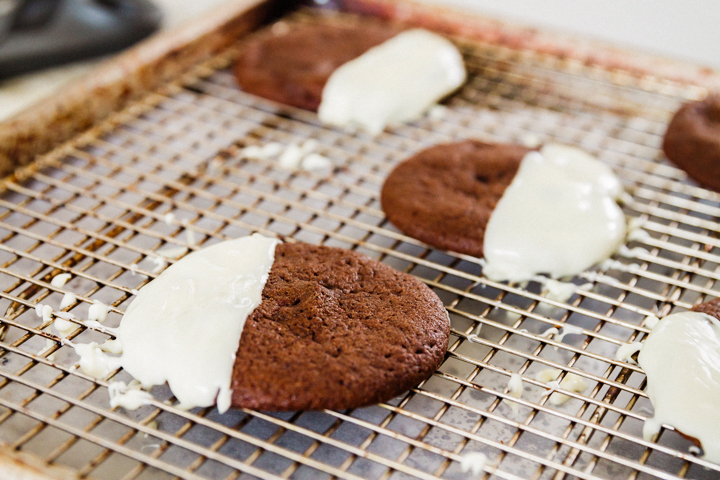 DECORATING THE MISTLETOE COOKIES
I used red, green and white
Chocoley
melts for the cookie and its mistletoe. For the half-dipped look, melt all of the chocolates, and dip cookies in the white chocolate. Let set.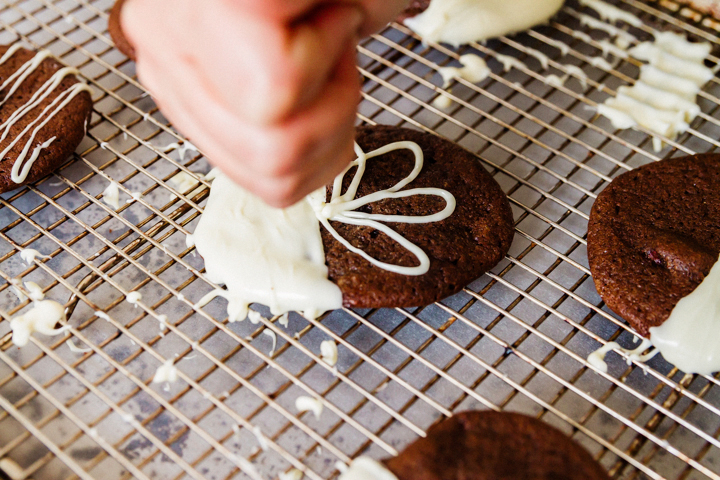 Give each color its own piping bag, and starting with white, make up your own designs or imitate mine. I was thinking of gifts, bows, and snowflakes.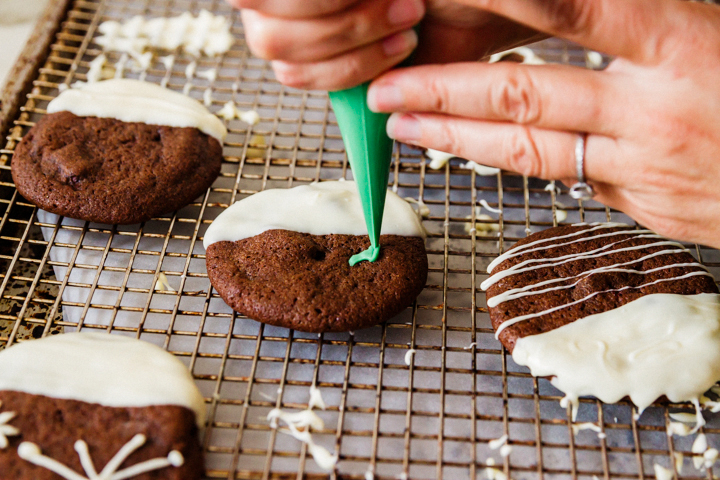 With the green, draw out the leaves of the mistletoe.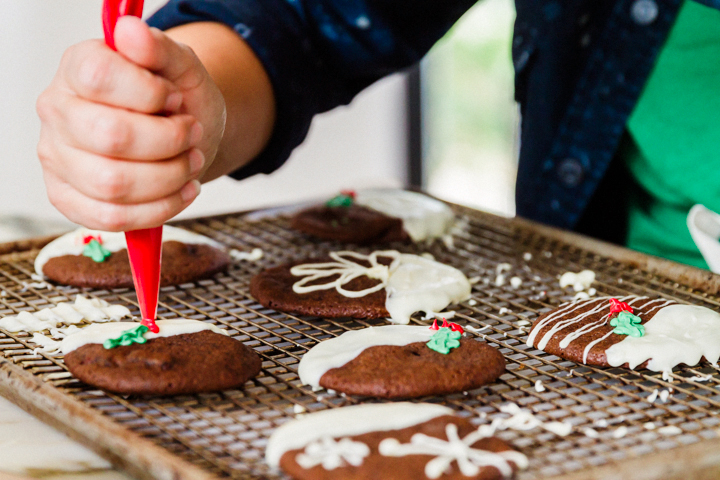 And add little red dots for the berries! These Mistletoe Cookies look good enough to set out for Santa, complete with milk and straws.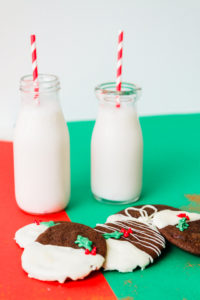 OUR FAVES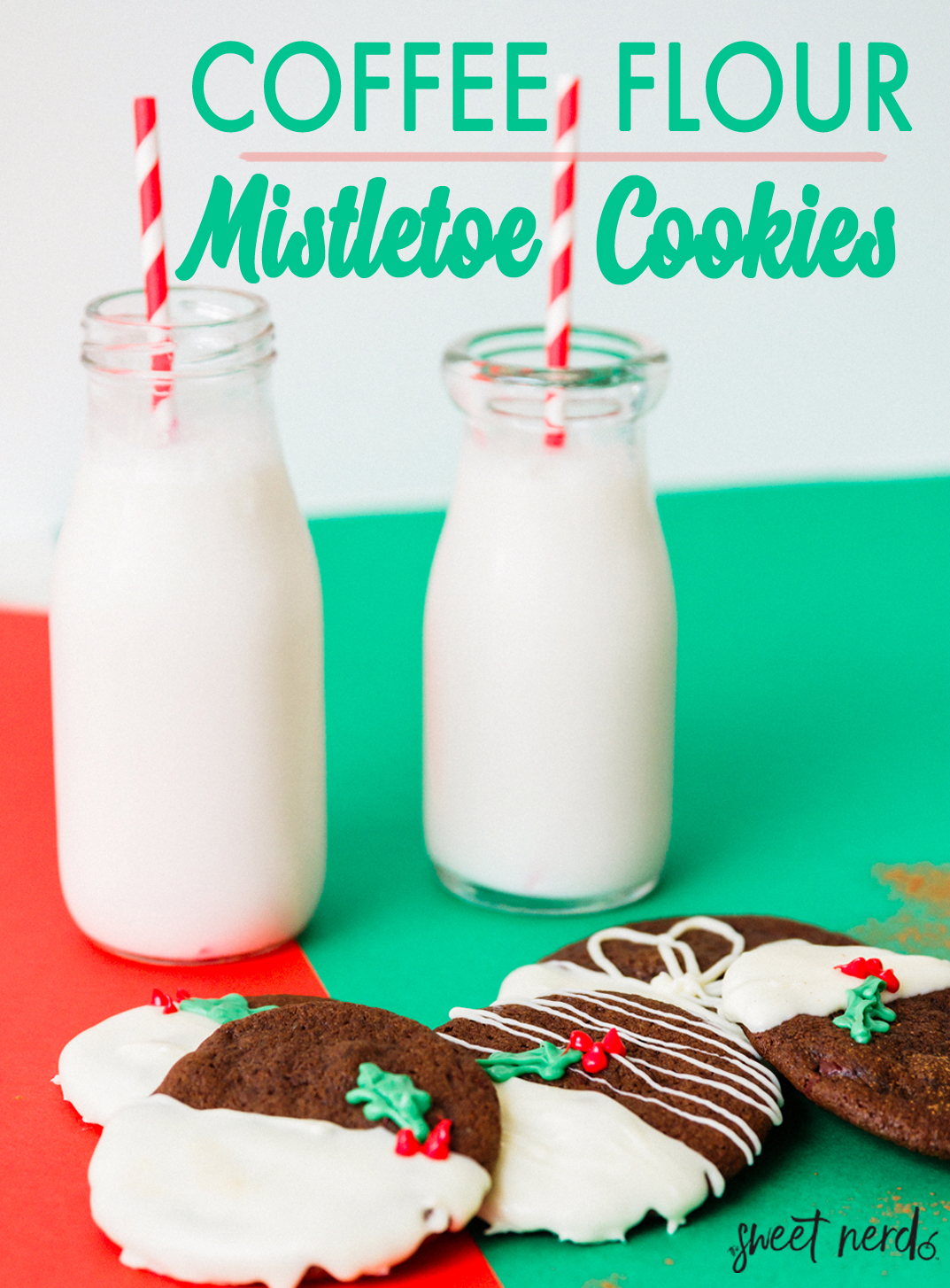 Photos by: Maria Hedrick Photography