Although it's true that I love stepping away from traditional color palettes for the holidays (see upcoming posts with pink for Halloween!), I can get down with a candy corn theme. You can't make me eat 'em, but I love the yellow/orange/white combination. The seasonal candy corn is a warm ombre of fading colors. In celebration of the candy corn, I've got three treats wrapped into one this week: Ombre Candy Corn Pretzels, an Ombre Candy Corn Cake, and a new recipe for Halloween Pretzels.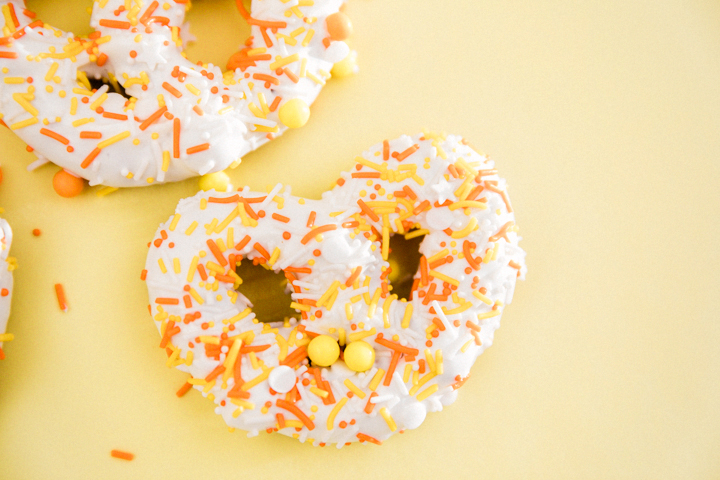 The colors on these tasteless little candies are truly an inspiration for me.  I  fall and these pretzels come alive with cool orange yellow dots and sprinkle decor.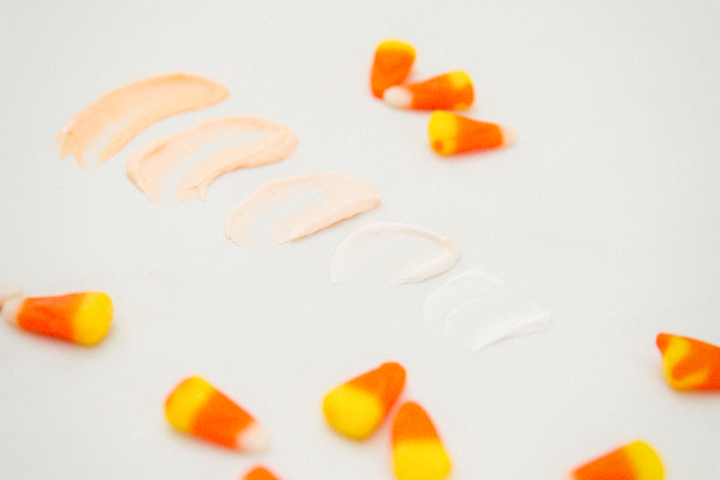 Harking back one year ago, I made easy rod pretzels in various candy corn colors, and also a 3-layer ombre cake.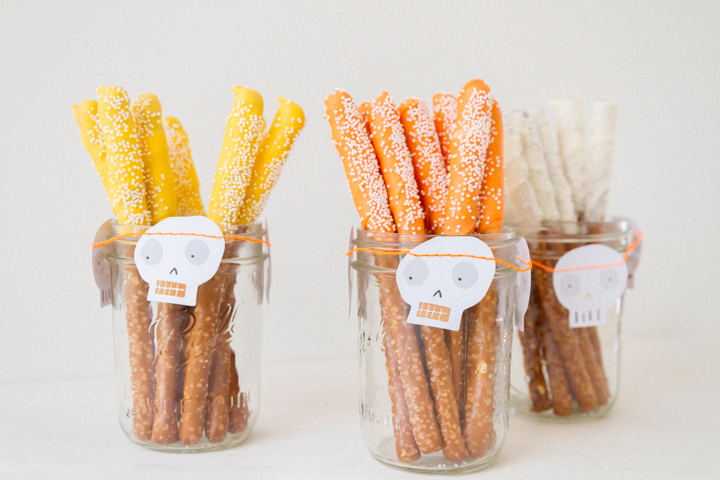 If you love these Halloween colors as much as I do, check out the spread I put together that includes these two recipes plus a few fun DIY decorations for the table.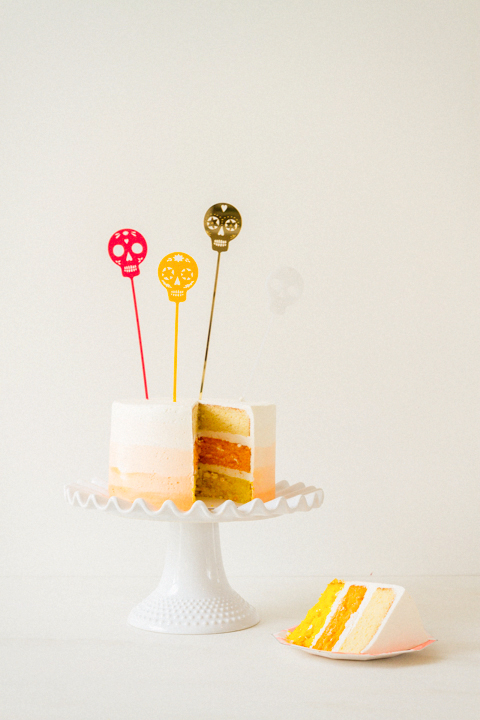 30 MINUTES OR LESS – HALLOWEEN PRETZEL
This pretzel couldn't be easier, and of course get those kids in the kitchen to help out! There are only three ingredients: the pretzel, the melting chocolate, and the sprinkles.
Melt the chocolate, and dip the pretzels thoroughly on one side. Place on a pan lined with parchment paper.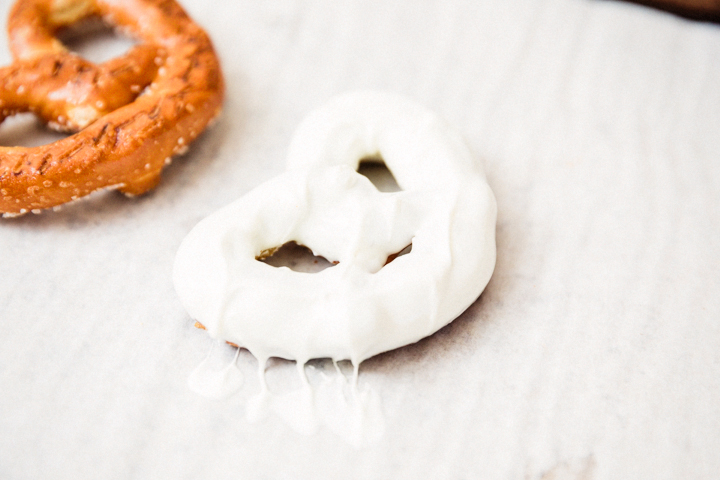 Before the chocolate dries, add the sprinkles.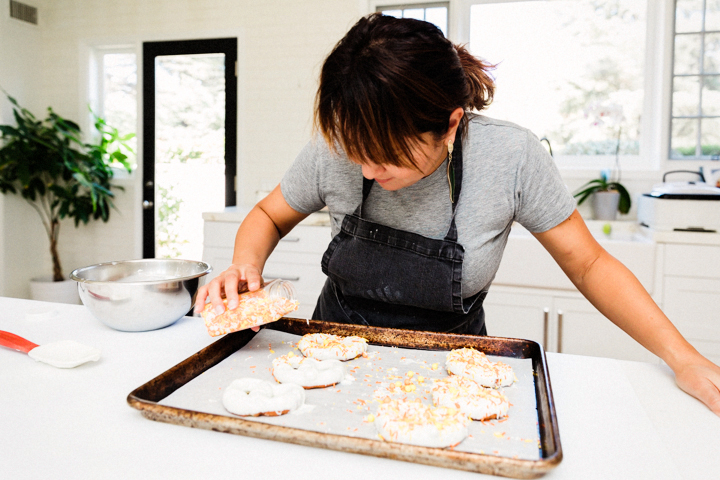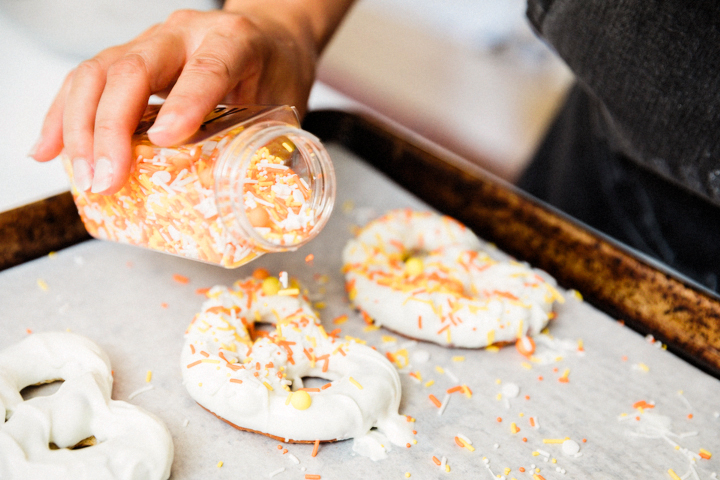 Let dry and there you have it! Halloween Pretzels that can be done in 30 minutes or less.  For the speedy mom version, pop them in the refrigerator and the chocolate will dry in about 10 minutes time!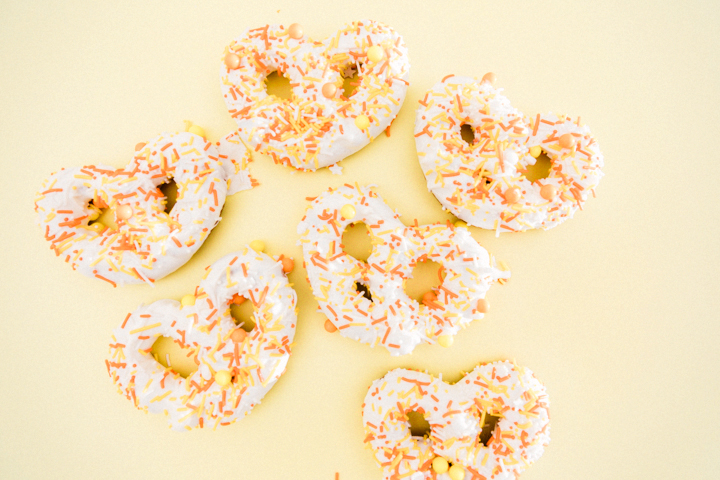 OUR FAVES