Happy "BOO" Birthday!  Halloween marks a special day for honoring my brother Marc's birthday and giving him some BOOtiful cake love.  I wish I could deliver this special confection via drone to him in Sacramento, but it'll just have to wait until I see him next.  Can you imagine having your birthday on a day where you see orange and black everywhere – a fun fall occasion that everyone in America celebrates?  Good and bad, right?
Well, I needed to do something special for this cat, so I called in my street artist buddy Juan to 'urbanize' these cakes.  He worked his magic using airbrush and edible markers to turn out some spooky spider webs and daunting skeletons.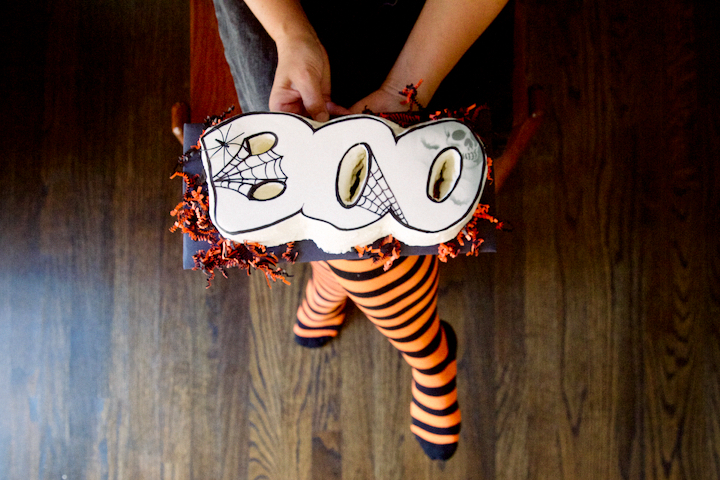 I love my bro-ski beyond words. His jovial laugh always takes over a room plus he's such a doting husband and father.  In his honor, I wanted to create a variety of options for these BOOtiful cakes. I did a medley of white, black, and orange.  A dear sister, who shall remain nameless to save her own reputation, gave me a really hard time about making a black cake.
I guess this can be known as BooBoo #1: (Yep, more to come!). It seemed like a good idea at the time, but I must admit, I really wouldn't want my kids eating a black cake. I opted to do a white cake instead and kept the fondant black. So, spread a different 'dye' on Halloween night and save your family and friends the embarrassment of black mouths and fingers!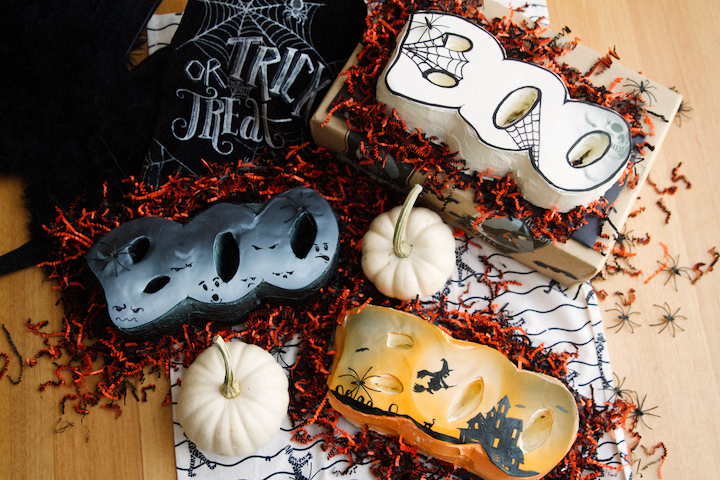 The black "BOO fondant" cake was a mashup of frightening faces and ominous bats.  I used silver shimmer and white Americolor color gel which made these dark beady-eyes pop off the cake.  My kids -ed this cake, and as soon as they tried it, my worst nightmare came true. The black coloring from the cake found itself on every surface in our house.
Do yourself the favor of making black accents ON the cake, NOT making the black cake your foundation.  Oops!  Live and learn, eh?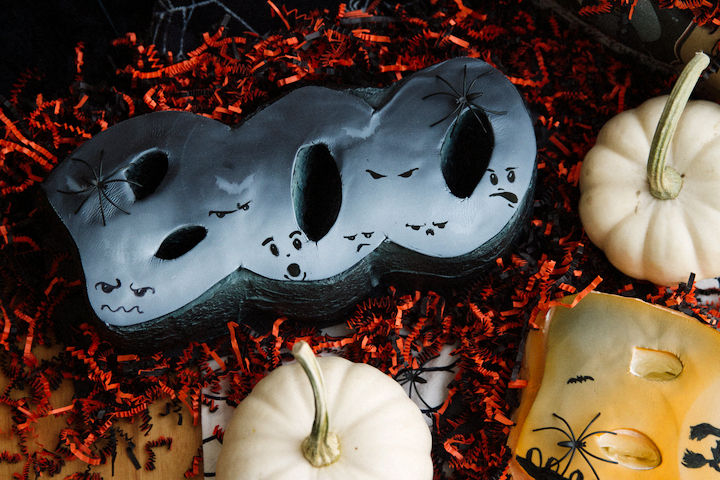 Anybody have room on the broom?  I absolutely love this haunted scene with the crooked-nosed witch flying up, up, and away from her creepy haunted home (not to mention the cemetery out front, too). It was so much fun watching Juan do his magic, creating a two-toned moon that lightly fades into the backdrop of the orange and grey tinted sky.  High-five, Juan!  You create one wicked witch of the west!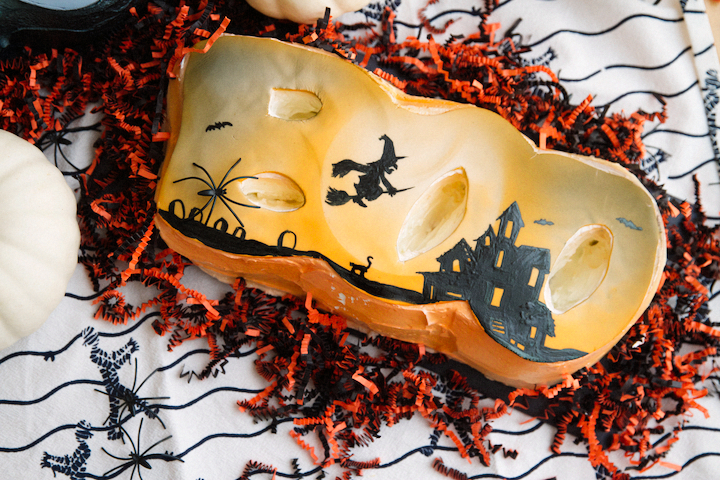 Tattoo looking skeletons is so quintessential LA!  I love the pop of the black cobwebs against the muted grey skeleton tattoo-inspired skull .  Let's just say that when I die and turn into a set of bones, I hope my teeth do not look that large and in charge.  (BooBoo #2: Don't be vain like me and care what you look like after you die).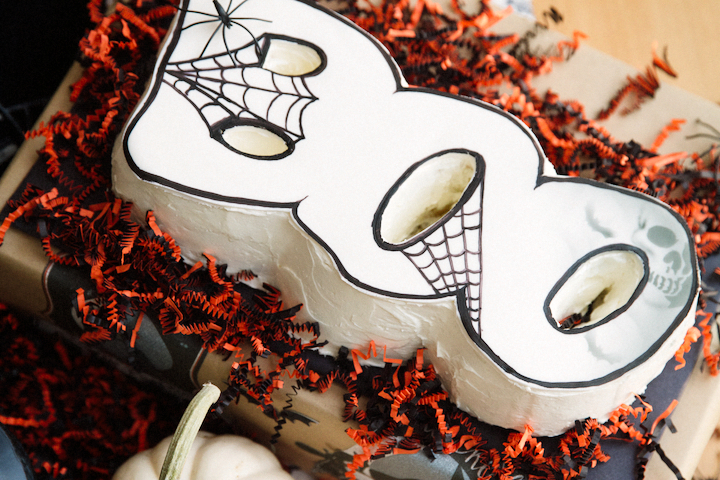 And how much does this BOOtiful cake mold cost?  That's the best part – it only cost $7 at Michael's Craft Store or you can get it at Amazon right now.  It's definitely a keeper, super easy to use, and every year you can create new designs. So, if you do after-Halloween shopping, grab one of these BOO cake molds and give it a new spin every Halloween!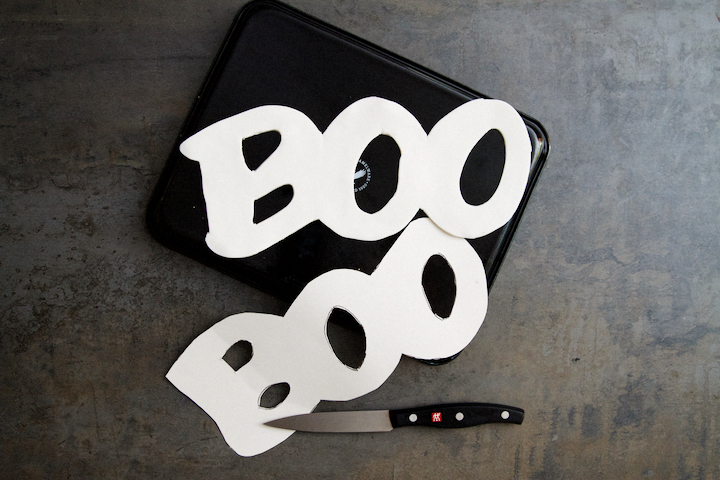 For the fondant, I used the BOO cardboard that came on the outside of the mold (the package itself).  It seemed like a perfect replica of the cake!  WRONG!  BooBoo#3. I proceeded to cut the fondant from the BOO stencil, thinking that all I'd need to do was plop it onto the top of the frosted cake.
Well, I did didn't take into account that when it bakes, it spreads. OMG, seriously? (Hitting hand on forehead!)  So, I had to make another cardboard cutout based on the actual, baked, BOO-sized cake to get the right sized cut out for the fondant from.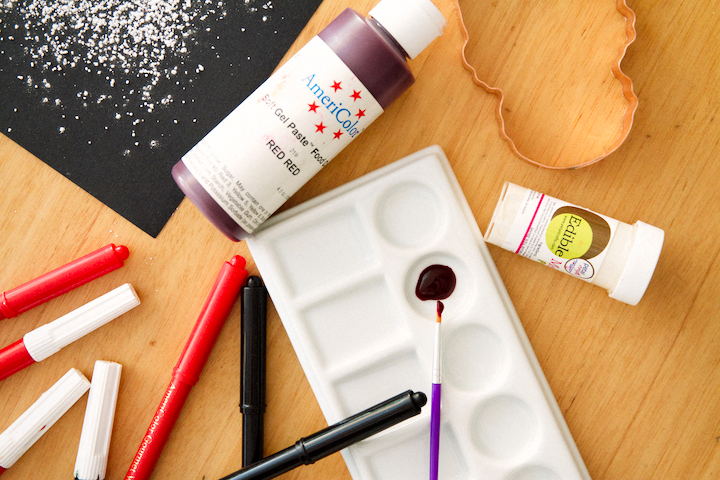 All in all, I had a few BooBoos, but what you learn quickly in baking is that many things can be salvaged!  Plus, add superstar artist Juan Barajas to the mix, and now you are talking superfly status! He used some high-quality decorating tools like Americolor gel paste, Edible Metallics, and Americolor edible markers.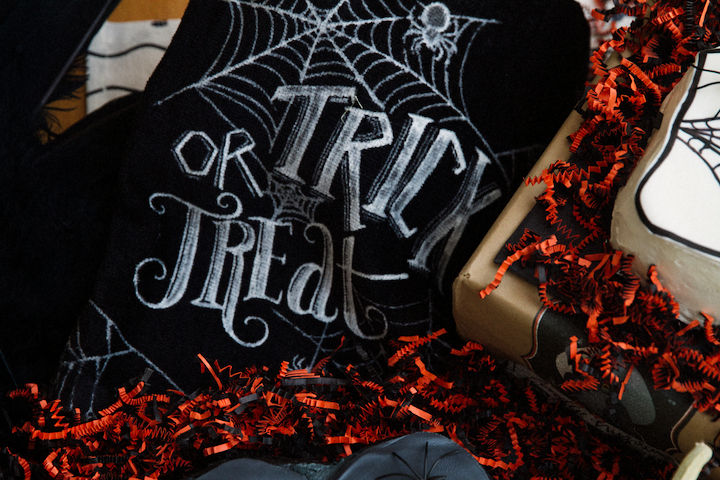 Happy Birthday, Marc!  You are a BOOtiful brother to me, inside and out.
Photos by: Maria Hedrick Photography