Mummy cakes are roaming the halls of our Sweet Nerd Headquarters (ummm, that would be my kitchen, folks!).  This past week, a brood of 4th graders joined The Sweet Nerd Halloween Workshop to mummify some white cakes.  Loaded with deliciously sweet buttercream and fondant googly eyeballs, this cake was a Mummytastic success!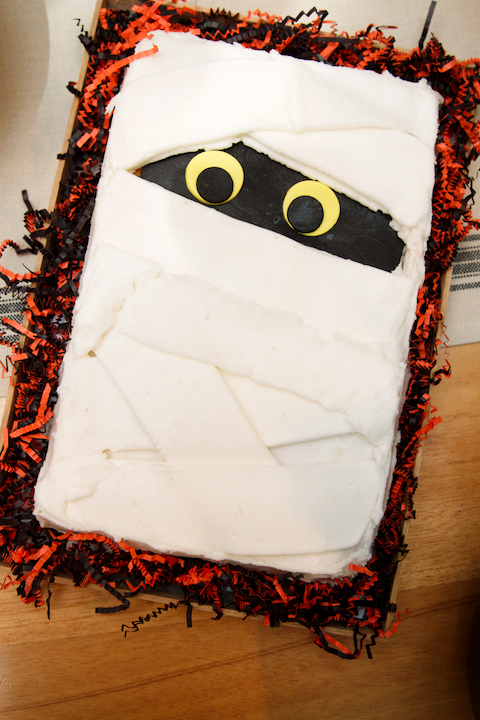 If you want to execute this cake, this is the time where it's totally fine to make it easy on yourself.  Go ahead and buy a box of cake mix or if you're feeling up for the challenge, make a simple white cake (see attached recipe). Add a few halloween colored jimmies or nonpareils and you're good to go.  And don't forget to prep the frosting for your kids in a piping bag (or a gallon ziploc will work) with a Wilton tip #789.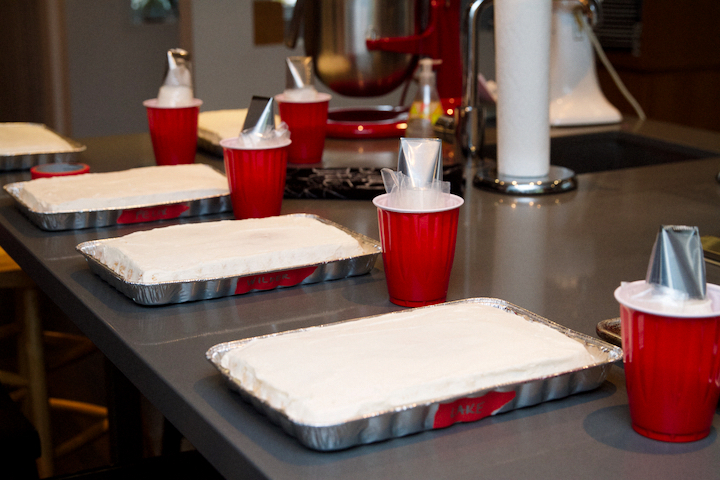 We started with rolling out fondant.  You will need a knife or a pizza cutter and a fondant roller. These are the fondant shapes and colors you will need to execute the face:
Black fondant face in a rectangle shape
Yellow eyeballs, two in circular or oval shapes
Black pupils, two in circular or oval shapes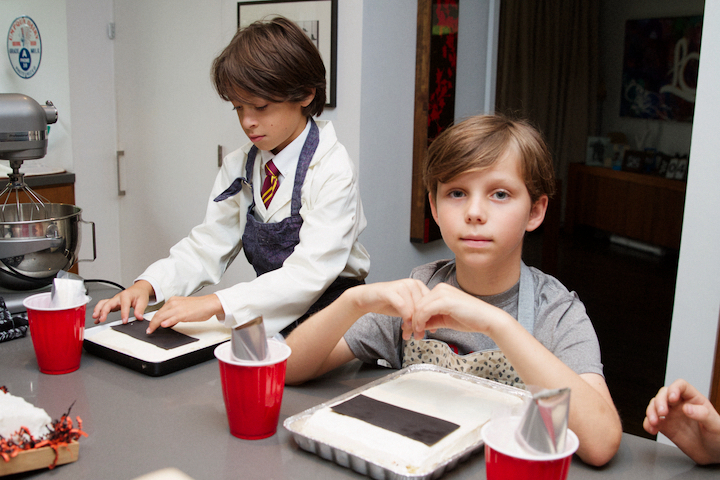 We started with the backdrop for the face first.  Facing your cake portrait-style, place it about 1/4 down from the top and center it across the cake.
Next, it's time to roll out some lovely yellow eyeballs.  The kids had fun with this part – some rolled, some pressed, and some just smushed!  All in all, we got the job done.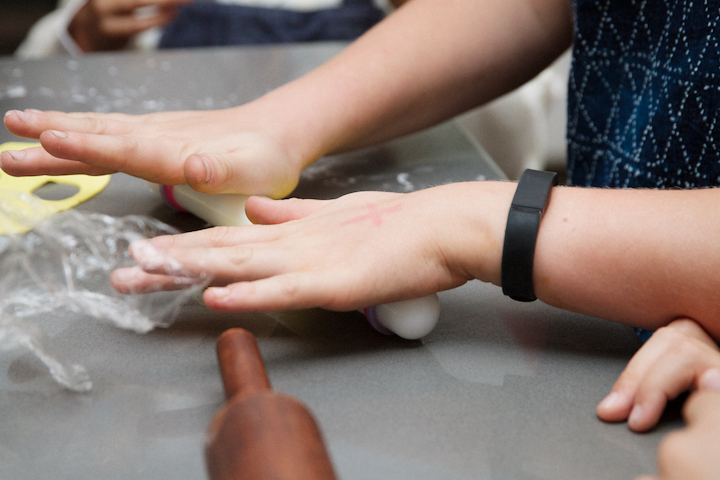 Then, these Little Nerd chefs got to cutting.  Yep. Chop! Chop!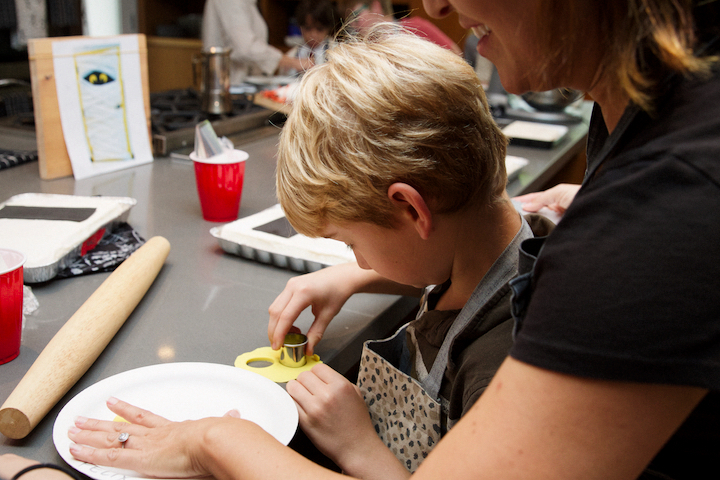 We were working with delicate colors, so I was careful to only sprinkle a dash of cornstarch before rolling out the fondant.  And, although the fondant tends to stick a bit, it wasn't a problem at all. The shape is so tiny that you can easily use a metal spatula or a dough scraper to scoop up those eyeballs.
Hands-on time!  So, now on to mummy layering with everyone's favorite – American Buttercream.  I demonstrated how to use both hands. One as a guide that is placed close to where the tip ends and the buttercream begins and the other is at the top.  This was tough for the Little Nerds, but totally doable.  Either way, we vowed to just have fun.  If you run out of time with making buttercream, then try this brand, CK Buttercream.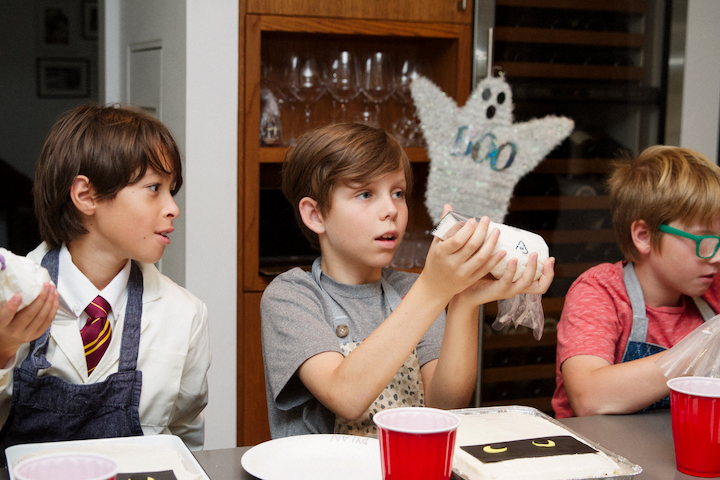 These guys were no joke!  There were some serious bakers in the house, unbeknownst to this Sweet Nerd.  These chefs used their little hands as perfect guides to sending these mummies into the underworld.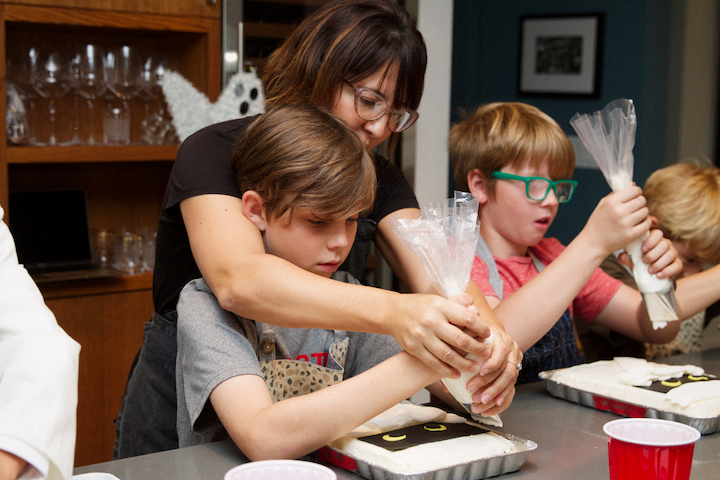 We talked about layering around the eyes first in a diagonal position as this is the most difficult and 'sets' your mummy cake.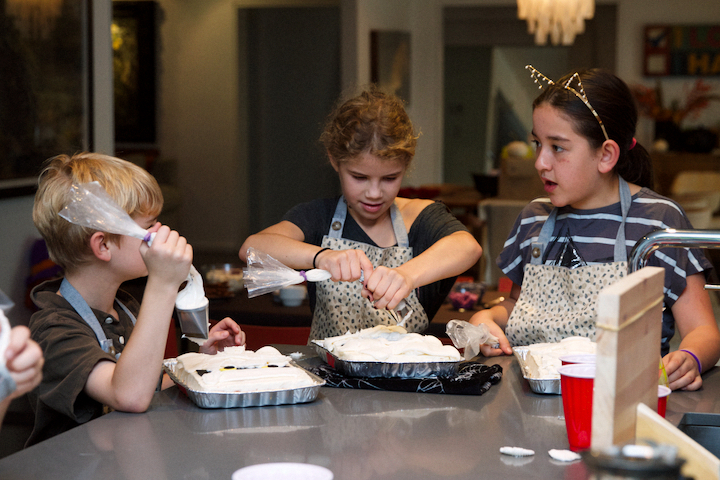 The young natives were getting restless as I started hearing murmurs of them getting hungry. I begged them to wait until at least their parents saw their prizes first before devouring!  That was probably the toughest part of the exercise.  Sigh, just waiting to eat these delicious cakes.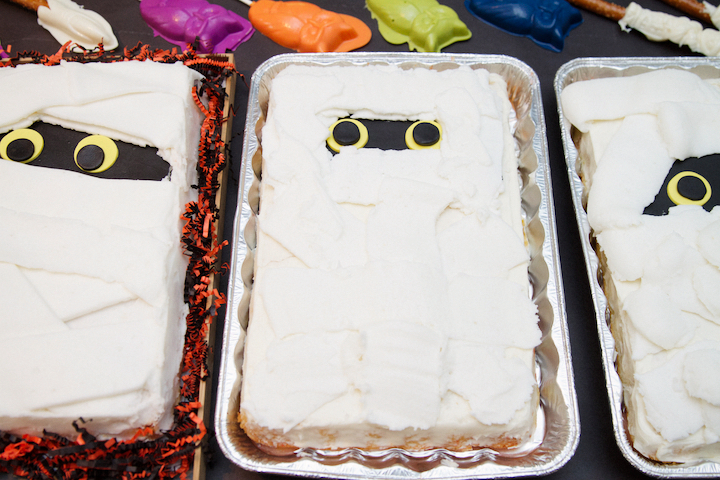 Mummytastic!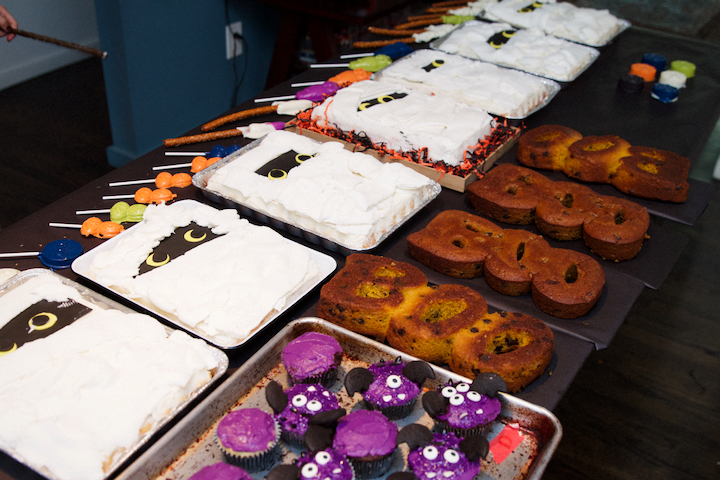 Photos by: Maria Hedrick Photography