We've cooked up a 'Grafookies' collaboration for the Fourth of July, and wait till you see the result! This project was not only a mash-up of graffiti & cookies, it also brought together East & West Coast street art. Repping the West Coast was our beloved Angeleno, Karlos Bumps. Bringing some East Coast flare we had Jules Wolfie of My Love Bleeding.  Decorating 'grafookies' with these boys was very reminiscent of art as a kid… but this time it was big dudes with little markers.  Karlos busted out his beautiful signature Love and XO collection, while Jules worked his magic with his infamous bleeding hearts.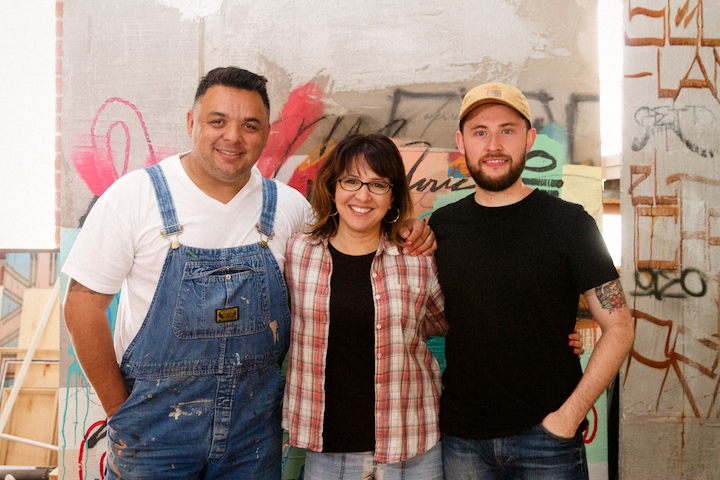 Jules was only in LA for a weekend – but came with a HUGE bucket list in hand.  By day, he's a graphic designer, but has a deep passion for street art.  Born in Colombia, he moved to the states, bringing that Latin flare to his bleeding heart.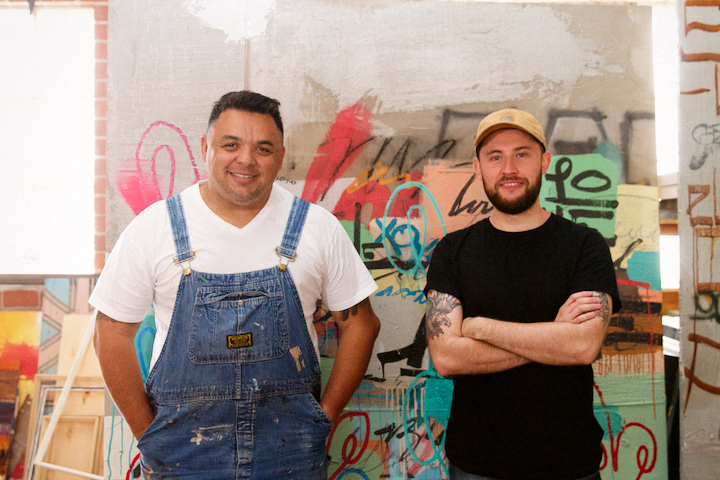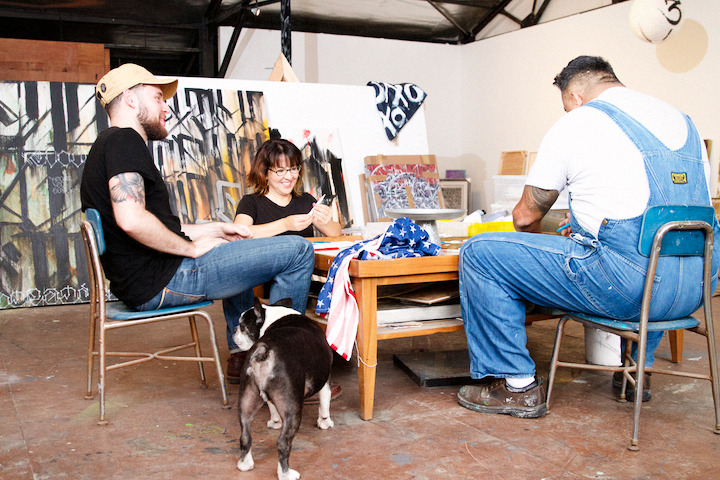 Once we got to work, I immediately fell in love with the workflow. These guys are so chill – my personality helped balance out Jule's laid back quiet style.  Music blaring and ideas flowing, the inspiration for these cookies came so naturally to these two.  It was super inspiring to watch them work their magic. Even Borris, Karlos' trusty sidekick, was mystified by the natural talent these guys had.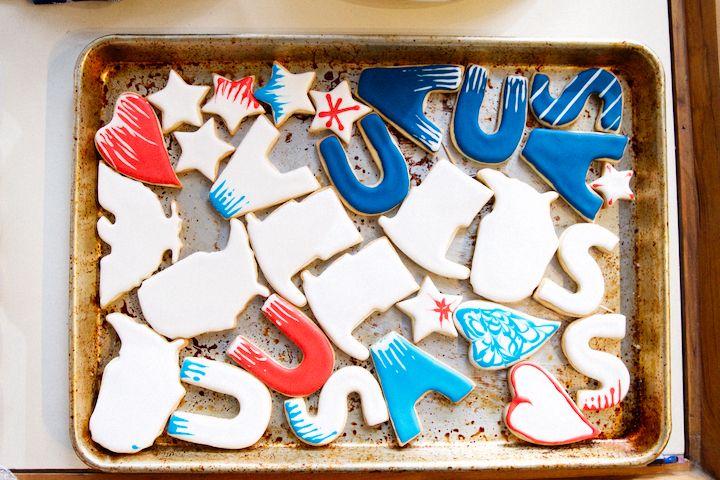 We started off with a blank palate of sugar cookies,  put together by moi.  In this case, the palate was royal iced cookies with wet-on-wet drip features.  (That's cookie speak for you rookies!)  Wet-on-wet describes a royal icing technique in which you layer royal icing atop of one another while they are both still wet.  This allows the surface to be flat, leaving you with a gorgeous finish.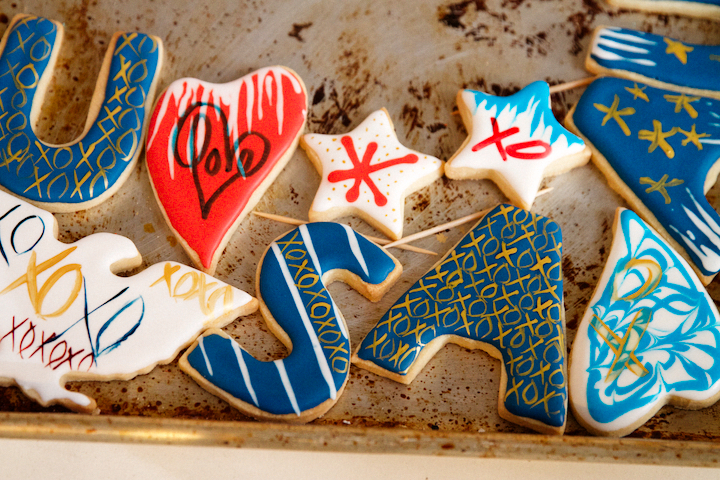 Trust me here: this recipe is also accessible for those who don't happen to have a passion for graffiti art. Be sure to your kids involved here too! First, bake up a batch of sugar cookies, while those set, whip up some royal icing.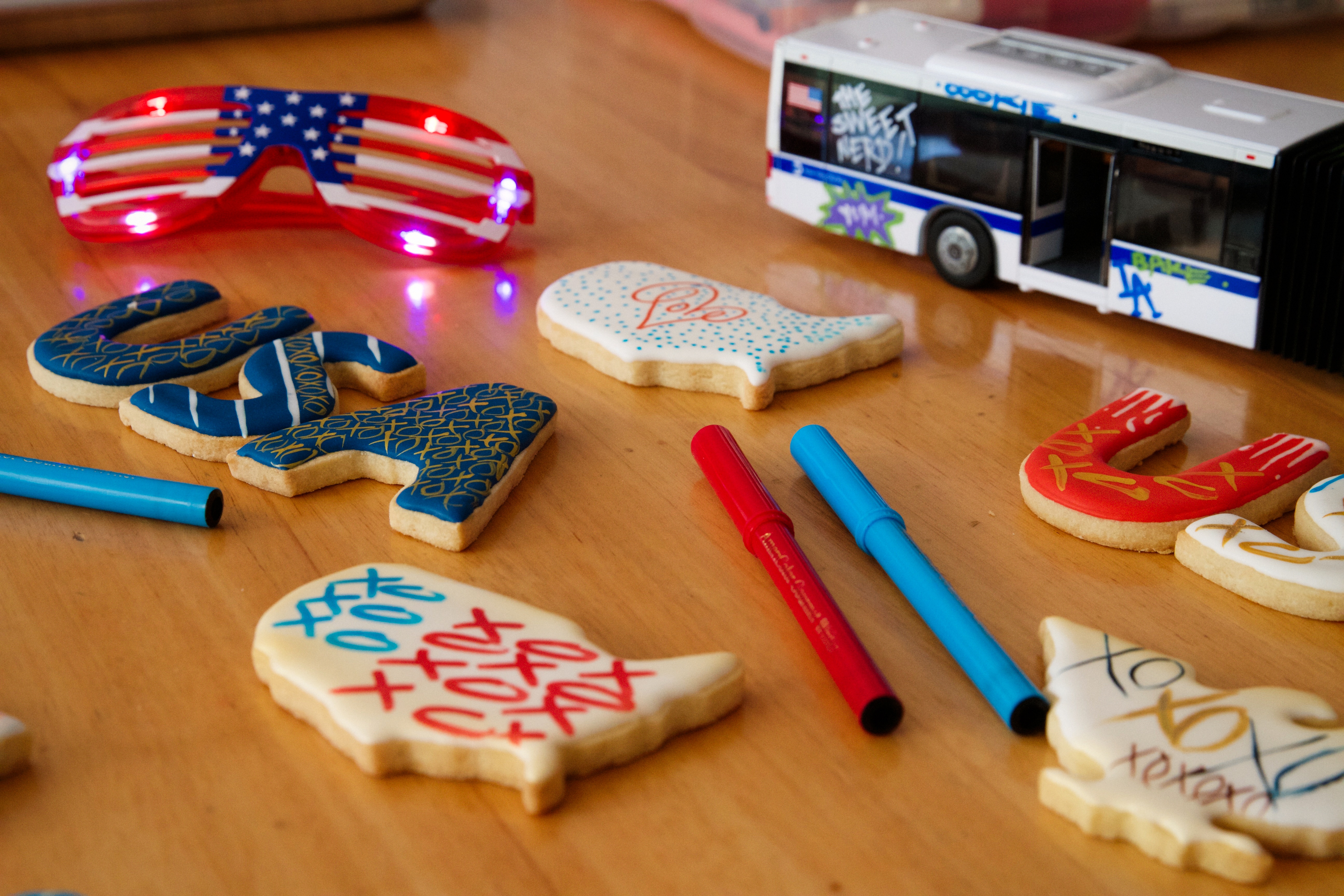 Be sure you've already gotten your hands on some edible pens, then sit down with the kids and begin to create cookie masterpieces with an urban twist.  "Spread the love!" says Karlos.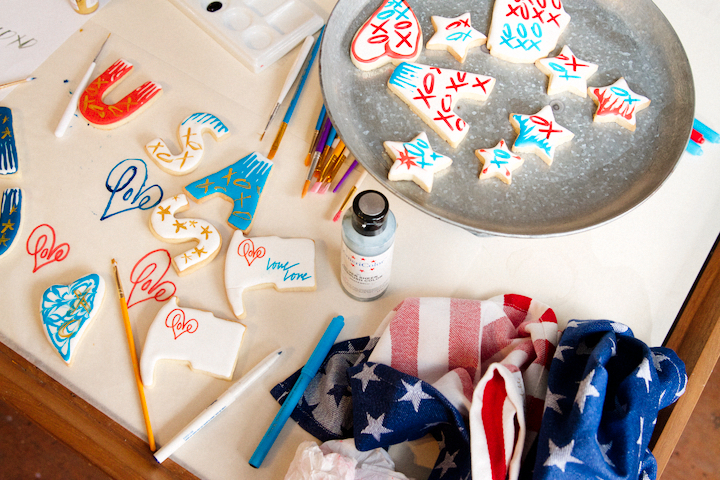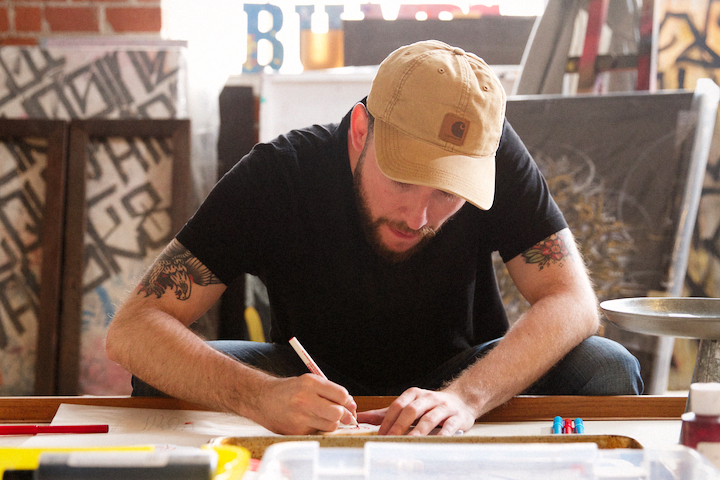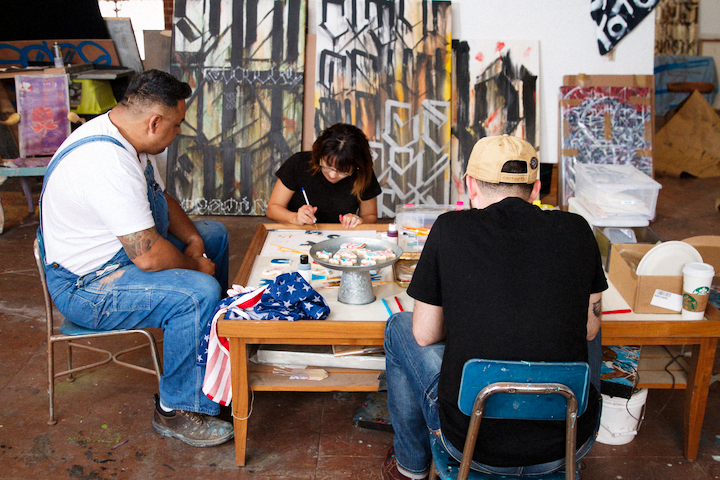 I use a variety of edible markers, though my favorite are from Kopykake.  You can buy an entire set for about twenty dollars on Amazon.  Just keep them in a cool place, and they'll last you a while.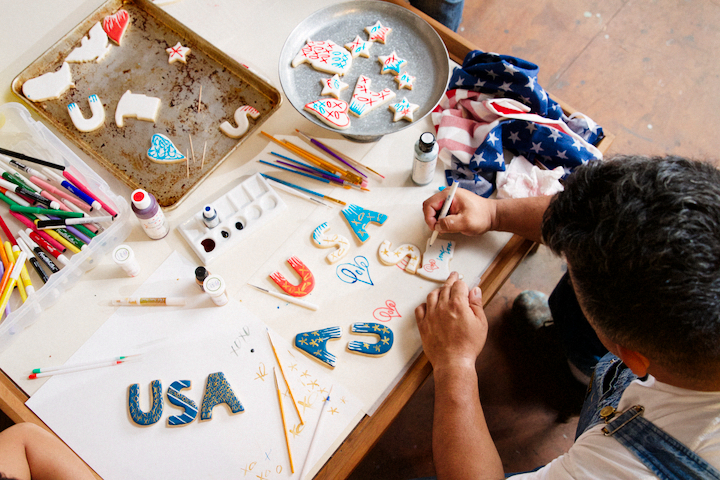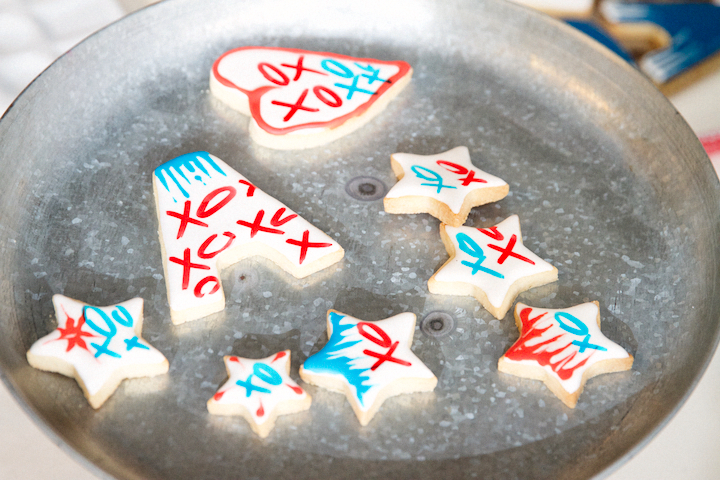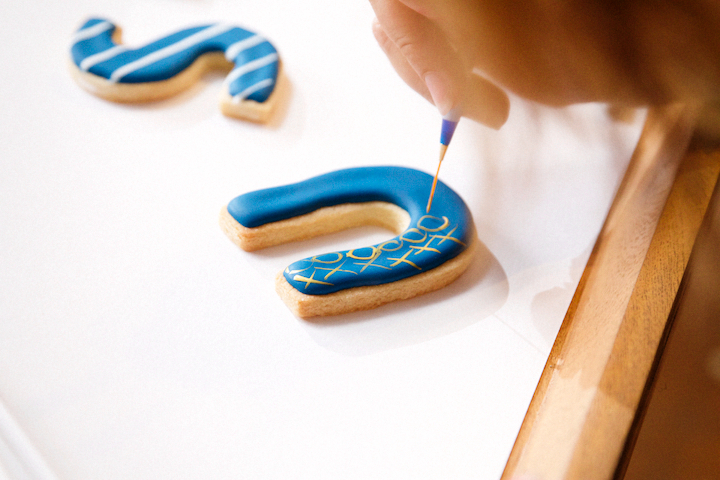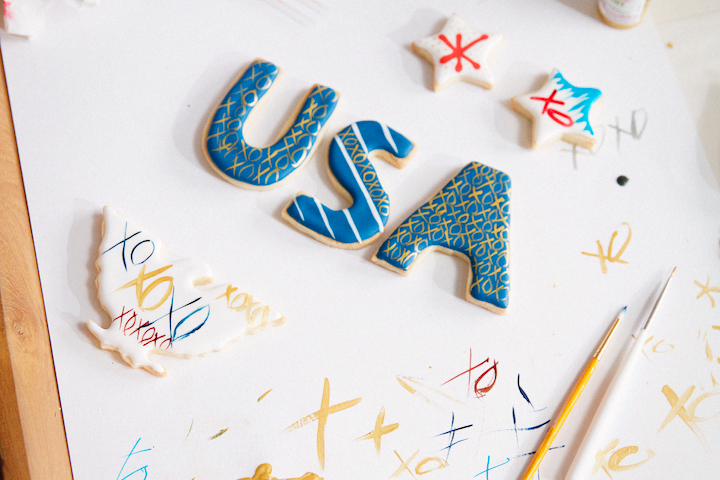 For this project, I also invested in a patriotic set of cool cutters I found online for about ten dollars on Amazon.  I love, love, LOVE the USA cutters, and the mix and match we did with the them. Definitely feel free to get creative here, but more importantly, have fun with it!
Photos by: Maria Hedrick Photography
Credits: Karlos & Jules