Happy Fourth of July!  I hope you're all having a great time hanging with friends and family and of course, getting some good BBQ grub on. We have been working for weeks now on figuring out how to present the perfect tribute for Independence Day. So… drumroll, please…
What do you get when you combine the 4th of July, graffiti, and cookies?  USA Grafookies!  I'm in absolute wonderment over how these little cookies turned out donning USA flag colors and patriotically illustrated with edible markers. From soaring eagles to flags flapping in the wind, I hope you enjoy these Fourth of July goodies as much as I have. For this fun series of cookies, I collaborated with Graffiti Artist Juan Barajas of Crownhill Customs.  I love working with him as he never ceases to amaze me with his illustrative talents.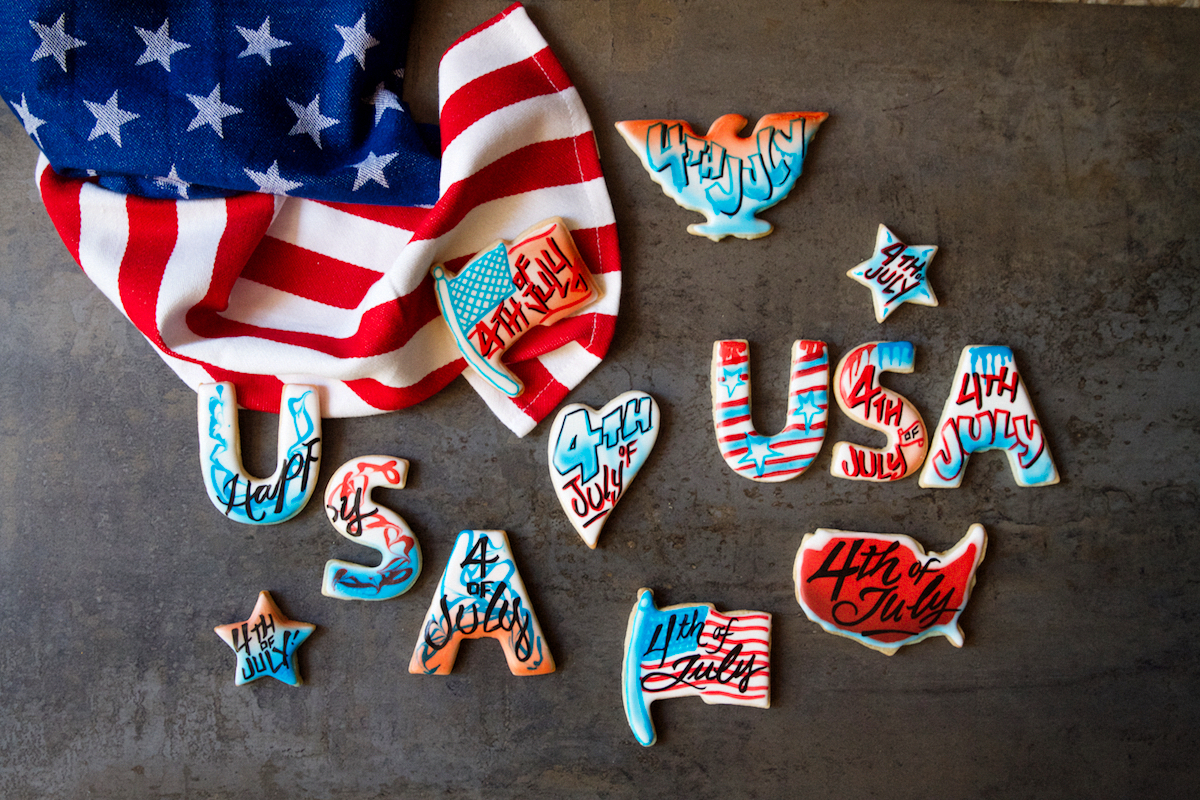 Which one is your favorite? Mine is the 4th of July Flag.  Decorating this cookie requires layers. We started by adding a layer of white icing on the cookie and letting it dry. Then, Juan used an airbrush gun to decorate the cookies. (Decorating tip: he used AmeriColor Amerimist Airbrush Food Gels).  With a combo of water and food coloring loaded into the airbrush gun, he would use this formula to "paint" onto the cookies adding dimension and depth. Once the cookie was dry, he added in his finishing touches and details with edible markers.  My go-to site to get all of these cool baker provisions is How Sweet Is That. They literally have everything you need!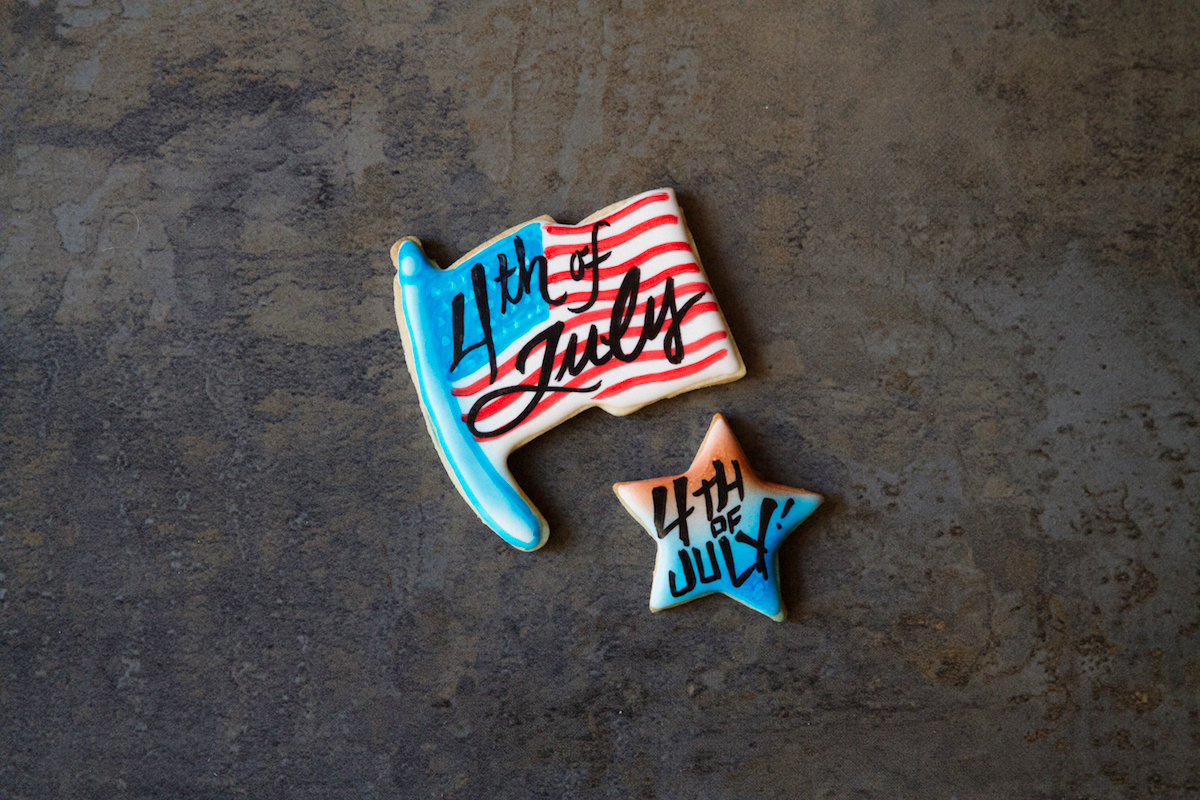 Decorating cookies (especially USA grafookies) is meticulous and detailed work.  I've been asked if I'd sell 'grafookies' and I always tell them that I just can't bear to part with them after so many hours of labor.  They're almost like my own children in away. It is a pure labor of love and the thought of selling them at a high price makes me get this "ick" feeling in my stomach. On the other hand, the amount of time and labor it takes Juan (or other talented urban artists) to complete this type of work, nearly makes it a million dollar cookie.  So, maybe one day I'll start selling them…!  But for now, I'm just enjoying the moment of creating these masterpieces and sharing them as eye candy.  I love showcasing the endless pool of talent we have here in Los Angeles, especially honing in on our ubiquitous urban art scene.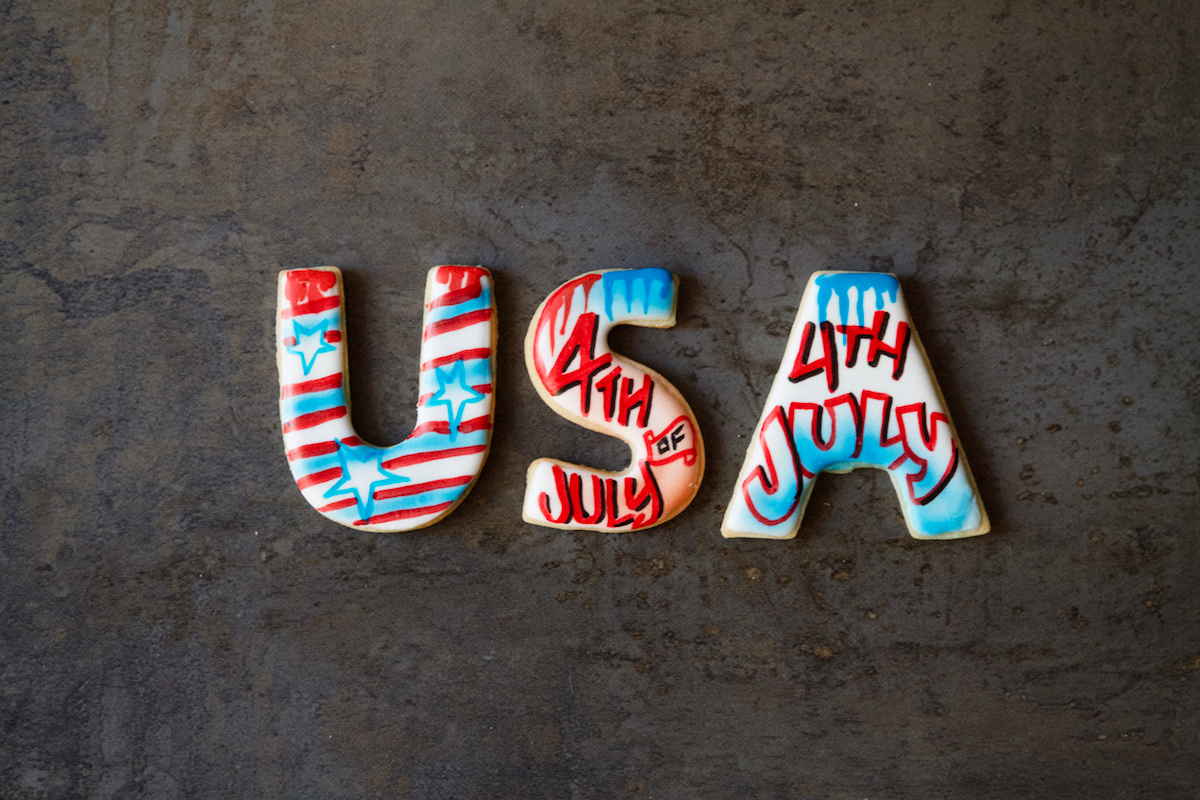 This USA cookie trio is incredible.  I love every letter's fine details, the contrast between the pattern on each letter and the precise drip of color at the top of the cookies.  So unique!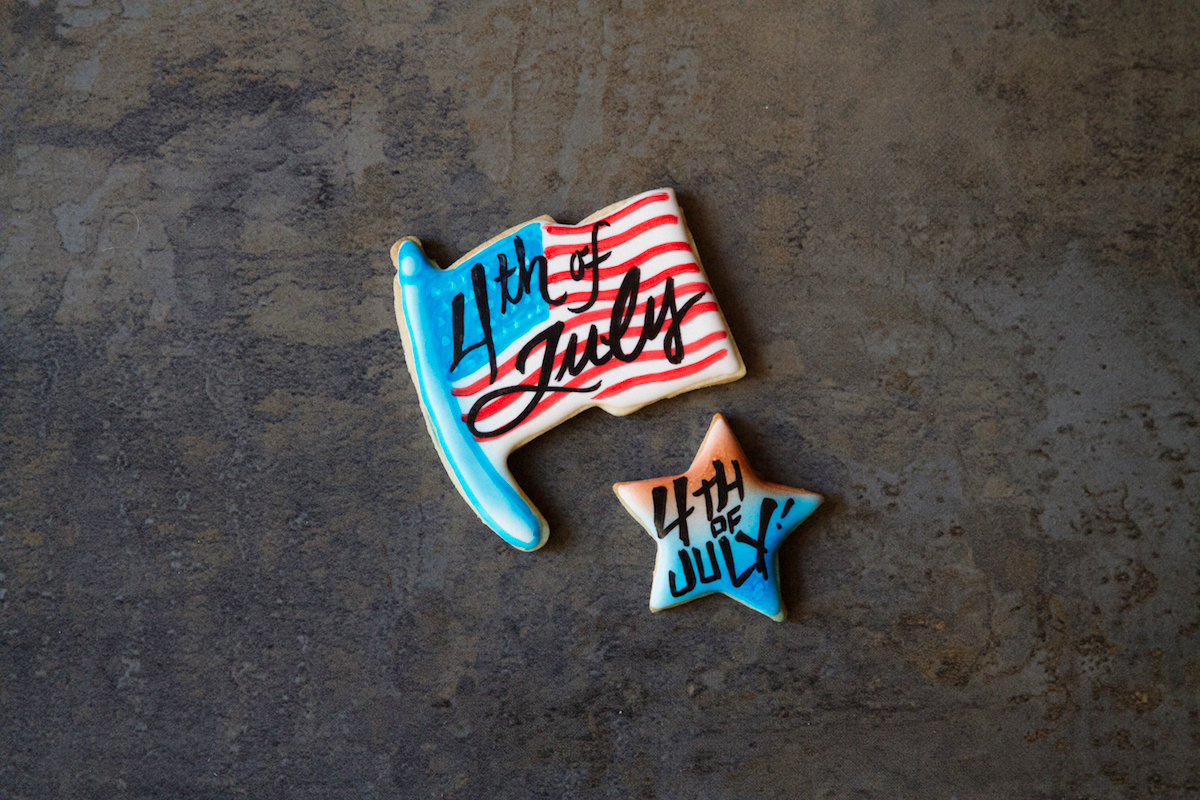 So from our kitchen to yours – Happy Fourth of July!
Credits: Juan at Crownhill Customs
Photos by: Maria Hedrick Photography