Another year gone by, another birthday celebrated…sigh.  But, one thing I still love is receiving lovely thoughtful gifts from my peeps!  This Sweet Nerd is crushing big-time on the Gjelina cookbook from the talented chef Travis Lett.  This kabocha bread is seductively simple, rustic, and modern all at once. It just bursts with the rich combination of kabocha and chocolate chunks.  The olive oil glaze is subtle and the crunch of the pepitas adds just the right amount of glazin' crunch.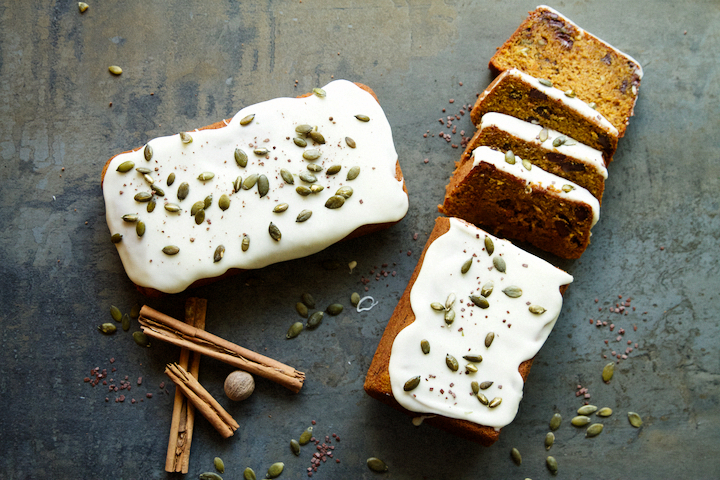 Although Gjelina is located in the vicinity of Los Angeles, it might as well be on the other side of the planet within the gridlines of all that traffic!  Traveling in bumper-to-bumper traffic from Los Feliz to Venice is a near perfect recipe for road rage!  So, for many years, I bypassed this restaurant for fear I would turn into a 'traffic tyrant' of a mother for  the amount of time and distance WAZE assigned me. Double sigh.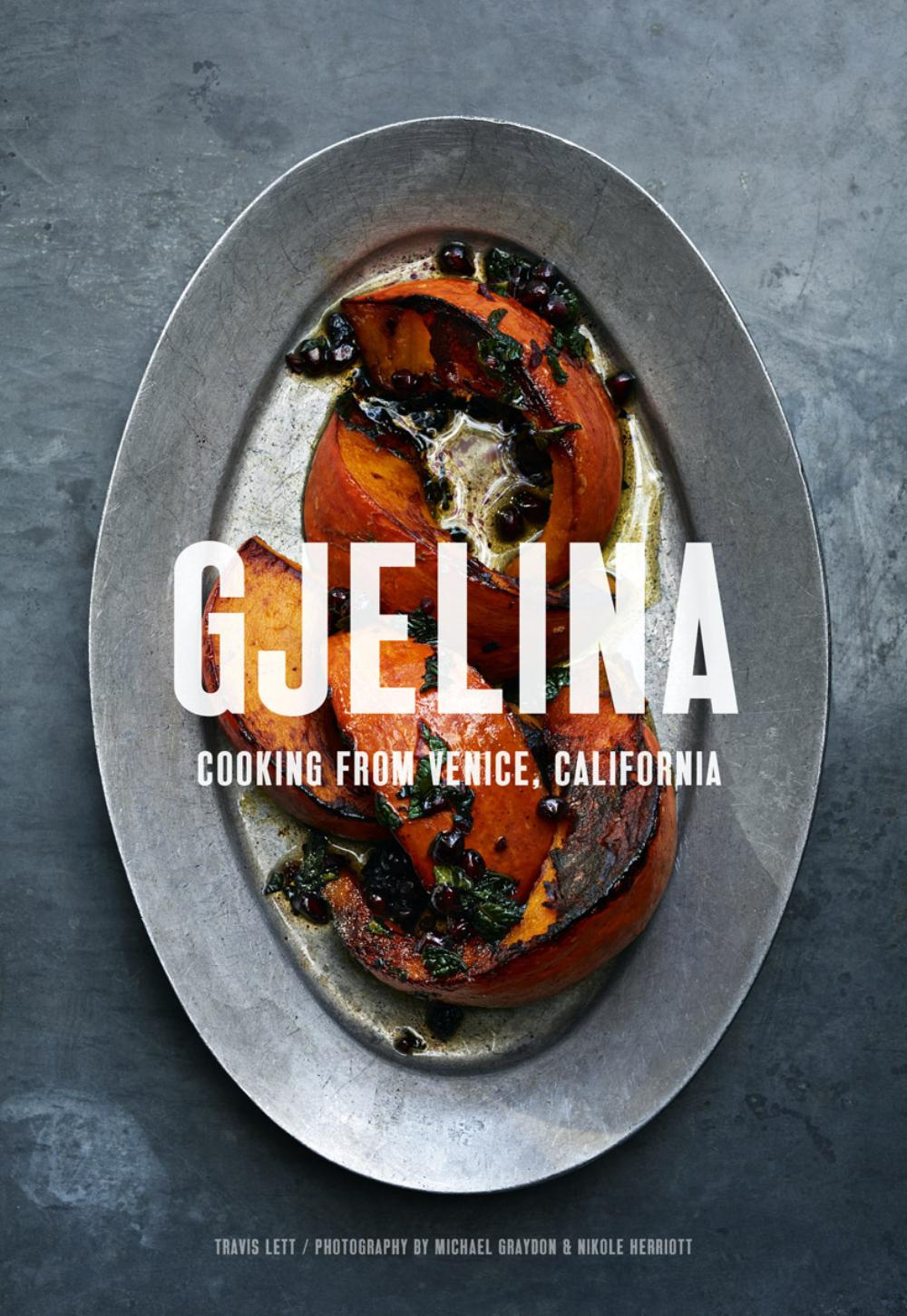 But relax, there is a silver lining to this story.  Recently, Steves and I celebrated a stay-cation in Santa Monica and we planned a crucial dinner date at Gjelina.  This restaurant has been written about in all of the popular foodie magazines such as Lucky Peach, Bon Appetit, and Food & Wine.  The California/Mediterranean fusion food does not disappoint and the service was fantastic. We 'ed it so much that we swiftly returned the next morning for breakfast.  Menu Tip: the Shashuka is killer!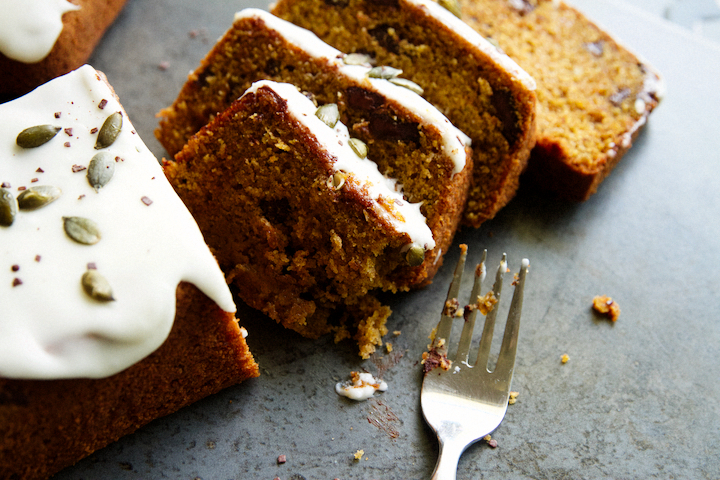 After my delectable experience at Gjelina, I vowed to put on my fighting face against LA's tough traffic and commute. That's right, I'll take any SoCal highway, freeway, side street – I don't care, just get out of my way as I'm heading to Gjelina for some good eating. It's no wonder that I was over the moon when I tested out this recipe because it came out so delicious. And the kicker – Kabocha?  Huh, really and why?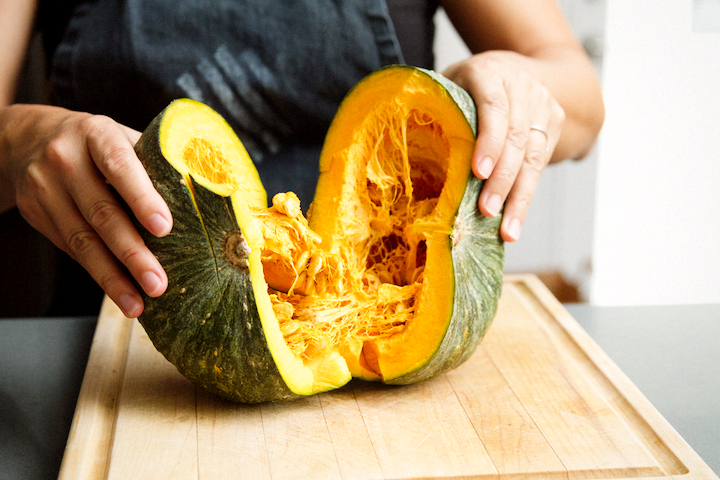 The secret to this kabocha bread is the rich combination of dripping melted chocolate flush with this amaze*balls pumpkin! It is a Japanese pumpkin that is sweet and fluffy.  But, cutting the Kabocha in my kitchen was another feat all it's own.  First off, I should have researched how to cut this lovely pumpkin, but the Sweet Nerd that I am, sometimes I just dive right in without a warning. Needless to say, I learned the hard way and found that softening the Kabocha skin will make your life immensely easier.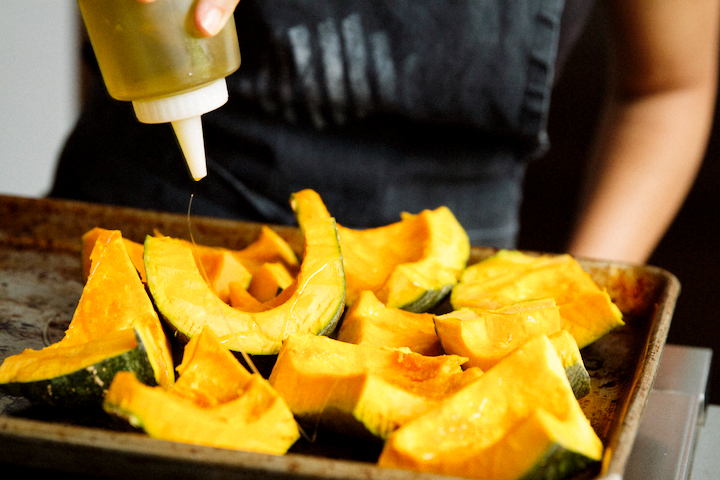 You can do this a couple of different ways:
Microwave it for a few minutes, this should help soften the skin without compromising the squash itself.
Bake it at 400 degrees whole for about 20 minutes, then cut it. (Add more time, if need be).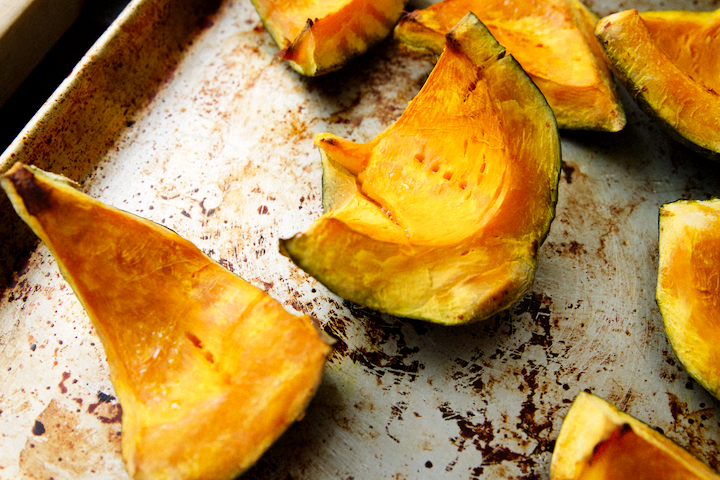 Let's just say that my first attempt at conquering the Kabocha went like this: I stuck a cleaver in it, and then pounded it down onto the counter like a whack-a-mole game. BTW, I was not winning. Going through this pumpkin-opening experience was humbling to say the least but, eventually it worked.  So, use whatever technique you desire, no judgment from me!
When this lovely squash roasts, it gets even sweeter and makes the whole house smell like fall.  Oh, poor butternut squash.  Don't worry, I still love you.  But, man this Kabocha is killing it!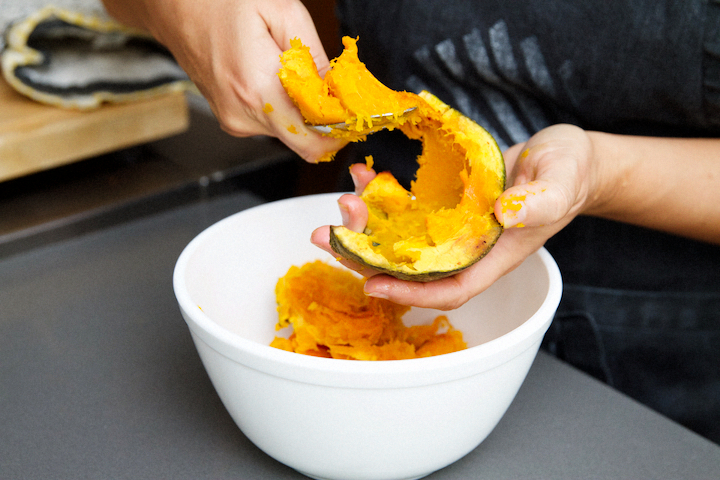 This recipe is a classic quickbread method, and the few extra steps of roasting the Kabocha and pepita seeds will make all the difference for flavor.
Because of the density of the Kabocha, you'll want to do the poking trick!  You know, when you insert a toothpick to see if it's ready.  We all skip this step as we have learned to recognize baked bread, but promise me you will go through the hassle and test this one!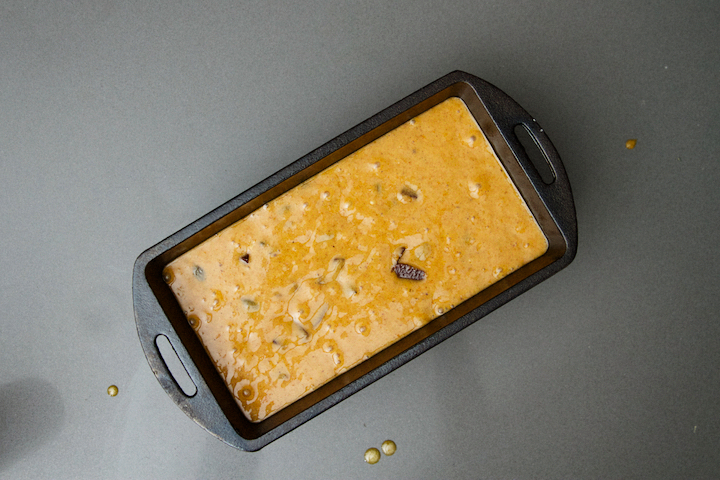 Pepitas and a sweet olive-ish glaze topping…need I say more?  The olive oil cuts the sweetness in a perfect manner.  It is super simple, and the satisfaction of pouring a thick rich glaze, uhhh-huh, yeah…it feels good!
So onward and upward, to a high-quality Kabocha bread with crunch and style.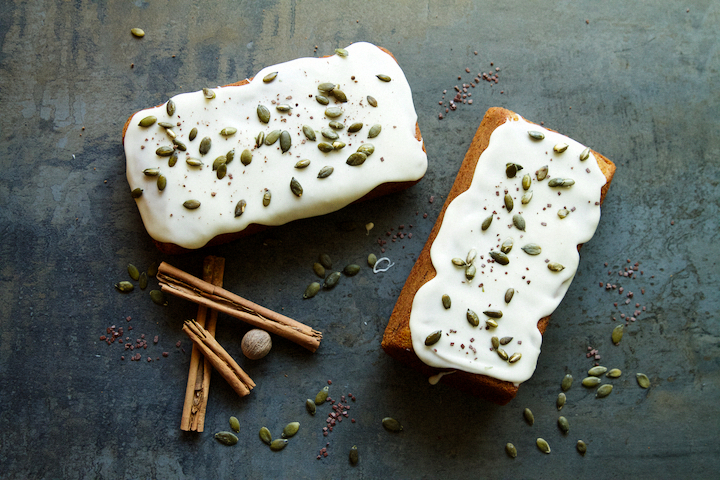 Recipe Credits: Gjelina
Photos by: Maria Hedrick Photography