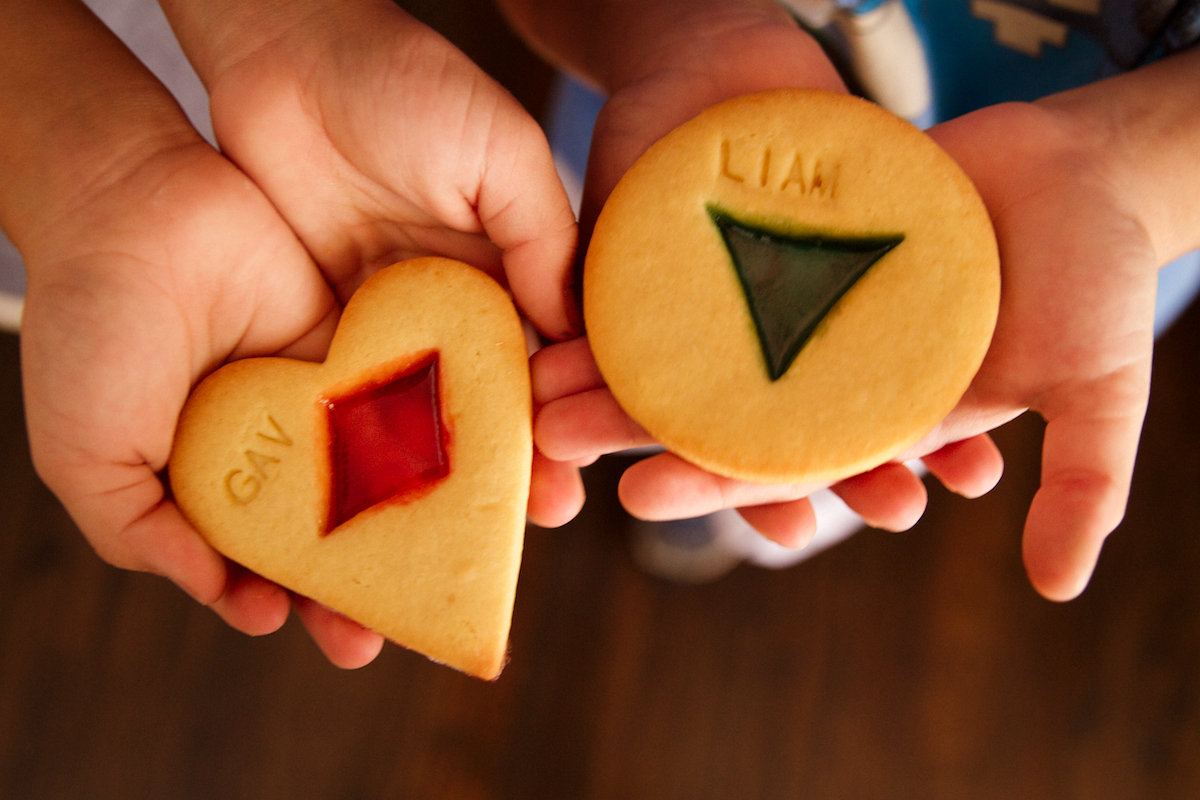 As a parent, I feel like I should let you know that the recipe for Stained Glass Cookies comes chock-full of parental advisories. I guess that's to be expected, given that kids will be dealing with melted, hammer-crushed hard candy. My aim in this recipe was getting my boys amped and excited about creating beautiful art, which ended up being pretty successful.
A few warnings here before we begin: be sure to double-Ziploc your bag your candy before you let the kids go at it with a hammer (uhhh, maybe you go at it instead). Similarly, make sure you're dealing with a silicone mat as opposed to parchment paper, unless you want to end up eating sand paper (like my 1st attempt).
Your 'last' warning: kids will definitely be clamoring to do this recipe again. These stained glass cookies are made from a simple sugar cookie.  Gather all your crushed candy and geometric shaped cutters and get busy.
It's sticky fun while filling the cut-outs with jolly ranchers. We embossed our names with alphabet imprint stamps.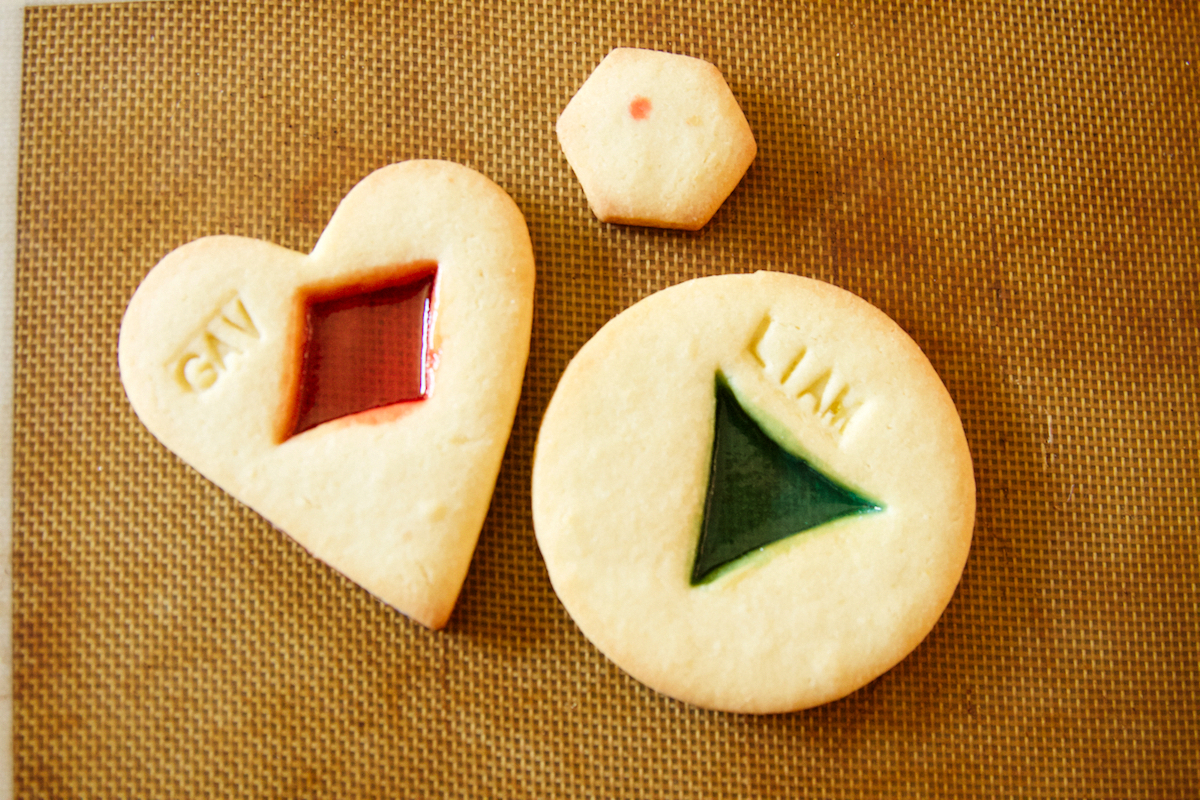 Photos by: Maria Hedrick Photography