Taking a break from my "sweets" research, my husband and I decided to spend a few days at this amazing organic farm in Mexico, near Manzanillo on the Cuixmala property.  This stunning estate is located on 25,000 acres of land and vegetation where nearly all of the food is homegrown and harvested. Cuixmala is the leader of sustainable tourism in the area and has won various awards for doing it's part to preserve the land. Which was all the more reason for us to want to check out their wonderful organic farm.
Lechuga tasting?  What?  (That's lettuce, ya'll!)
Surprisingly enough, our first taste was not a refreshing margarita, but if you could believe it – a lettuce tasting. It was probably one of my most favorite mother-earth, zen foodie moments to date.  Who knew?  Ok, so maybe I am embellishing a bit by saying it was the tastiest food we engorged on all weekend, but it was definitely a different and unexpected adventure. And can I confess…I was a smitten kitten watching my husband try four different varietals of lettuce.  I never knew lechuga could be an aphrodisiac but, wow, I'm telling you – a man 'digging' his greens is DAMN sexy.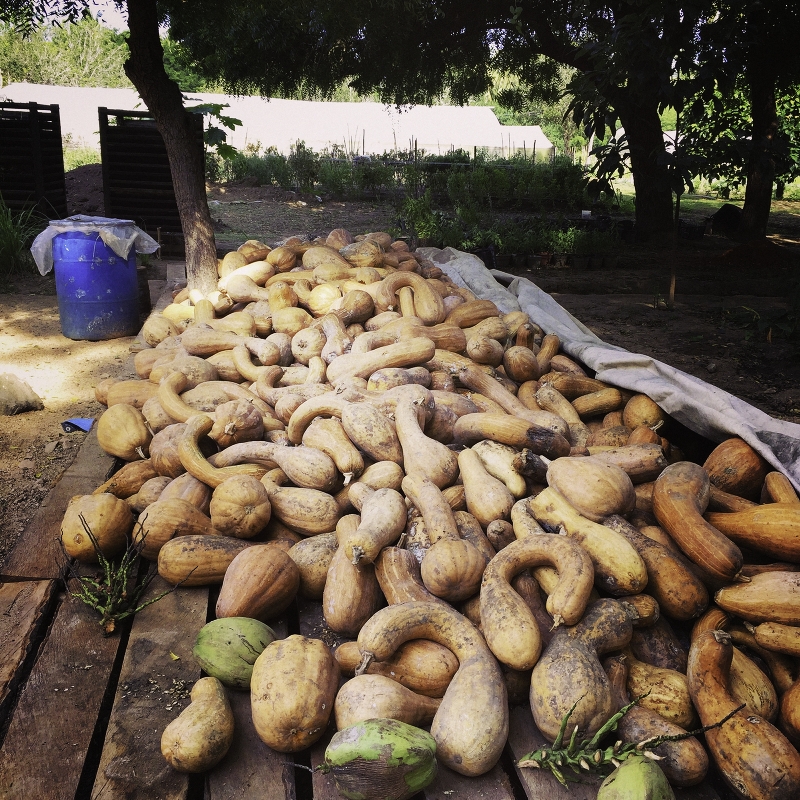 A little tip – Cuixmala practices biodynamic farming, or better known as, alternative farming which means they utilize the principles of living organisms.  The squash shown here were being prepped as yummy treats for the wild boars and other jungle wildlife living on the property. Needless to say, we took that as a word of caution and chose to not venture out on any unescorted midnight strolls in the jungle.
Coati mundis, crocodiles and jaguars?  In the middle of where?  Juarez, Mexico.  It was Animal Kingdom meets Eco-Chic Travel – nestled across 25,000 acres of paradise.
There's so much to do during the day. We'd go and visit the sea turtle hatching farm, cruise the Pacific sands for a romantic sunset stroll.  And, let's not forget crane kicking near spiky cactuses because who hasn't mimicked The Karate Kid's final match.
And, while we're on the subject of spiky cactuses, this reminds me of my favorite meal of the trip which I must share – Molcajete of Grilled Shrimp with Nopalitos (cactus) and Broth.  Add in the host, Efrain's famously smooth margaritas and you'll have a savory night to remember. Absolutely divine!
Side Trippin': Hacienda de San Antonio
Cuixmala has a sister property called Hacienda de San Antonio which is nestled at the base of an active volcano. Initially, this was where we wanted to get married many moons ago but that didn't quite work out for us. And, at that time, it was actually another property known as Mahakua, packed full of relaxation and indulgence with cheese workshops offered, delicious coffee tastings, and picnics.
I can recall taking a walk down a bamboo-lined pathway and all of a sudden, out of nowhere, a freaking wild boar scurried across the trail.  It scared the crap out of me! After I got over my sudden and unexpected fear, my distress turned to confidence because hey, I have a 'near-death' experience I can share about a wild boar who came within inches of me, nearly killing me but I escaped and got away within inches of my life. Wait, what? That didn't really happen? Fine. I confess. I'm a wimp and like to hype up my stories due to a huge and heavy fear of wild boars. Do you blame me?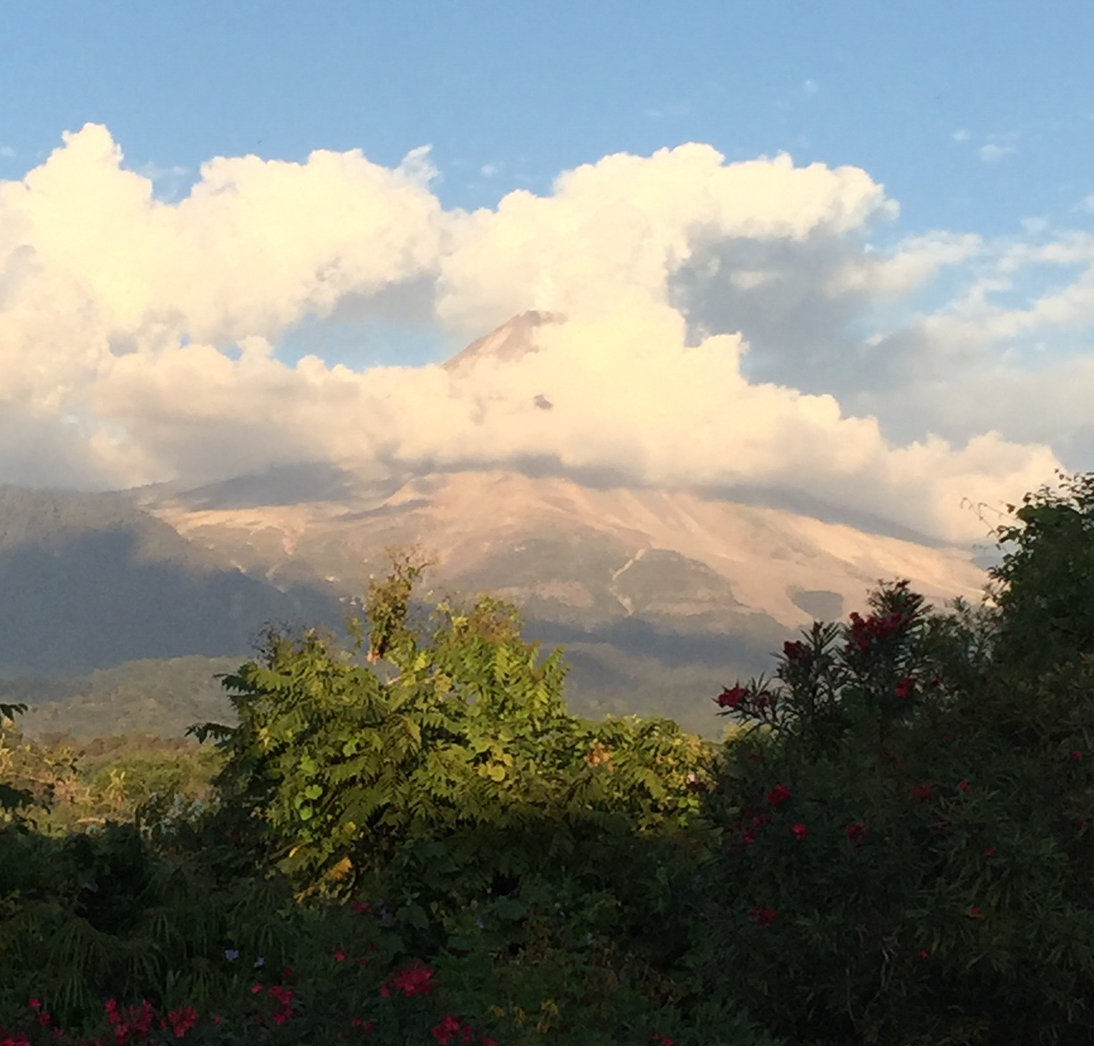 Perhaps I failed to mention that the Hacienda is 8.1 miles away from an active volcano that was bubbling with lava?  I kid you not. It was the coolest thing ever! At night, we could see shooting sparks of orange flicking in the air. Oddly enough, we were the only ones alarmed about it. To the locals, this was just business as usual and they said it was even a good sign of the mountain's vitality and the valley's fertility.  I don't know about all that, but seeing that this was a normal, everyday reaction for the locals, our uneasiness quickly dissolved and we settled back in to enjoy what I call a slice of heaven on earth.