Ahhh February! The month of love! It's raining cats and dogs here in Los Angeles, and I know much of the country is socked in with the polar vortex, so hopefully these Red Velvet Heart Cookies can warm you up this Valentine's Day and spread the love. The cookie recipe is a cinch, and the stencil decorating is even easier – and fun to do with the kiddies. In fact, this recipe is on my list of kid workshop options that I'll be offering this month. If you're in the LA area and interested in signing up your 8-12 year old, send me a note at cindy@thesweetnerd.com!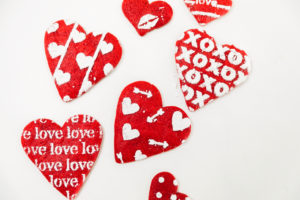 THE HEART COOKIE
A huge shout out to this Red Velvet Heart Cookie recipe from Better Homes & Gardens.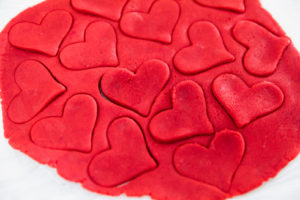 A couple of fun ingredients are the unsweetened cocoa powder and liquid red food coloring. Chill the dough for an hour, then roll it out in batches and cut with these lovely heart-shaped cutters.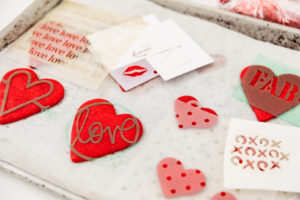 THE LOVE STENCIL
Stencils are so darn easy and puts your own personalized stamp on these sweet heart cookies. There are zillions of stencils out there, but the ones I looooved are these valentine's stencils by Heidi Swapp that I purchased at Michaels. And, well my dear friend Juan of Crownhill designs made these street vibe stencils for me too! The stencils I chose were lips (smack!), xoxox, hearts and arrows, polka dots, and messages like FAB.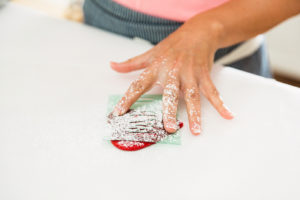 DECORATING WITH SUGS
Applying the powdered sugar is pretty simple, my only tip would be to hold down the stencil at the edges of the cookie so that its flat when you shake yo' sugar over it. And you guessed it, the kids love this part, so get them in the kitchen and let them stencil and sugar the cookies up. XOXOX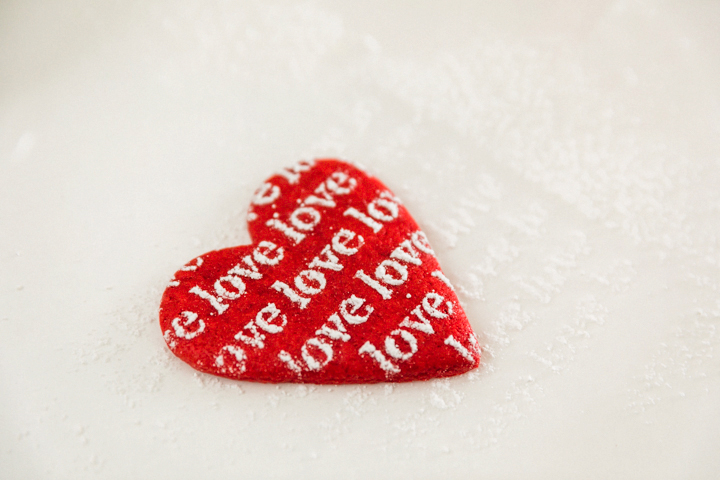 OUR FAVES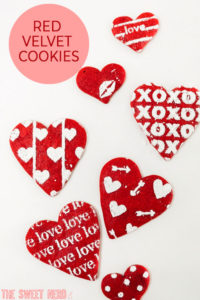 Photos by: Maria Hedrick Photography