Sometimes bringing the kids into the kitchen is a total disaster. Every food blogger I know has a story about the time the batter hit the ceiling or the mixer splattered eggs all over the walls. Believe me, I've been there. But the reason we keep doing it is because sometimes, just sometimes, it's pure magical bliss.  We're laughing, talking, and making memories that will last a lifetime. For my boys and I, these Rainbow Cupcakes fit the bill.
To be clear, I can't promise a disaster-free afternoon, but the beauty of this recipe is two-fold. One – the actual baking is super simple. And, two – the bright cheery colors of the finished cupcakes are just so fun. You can't help but smile.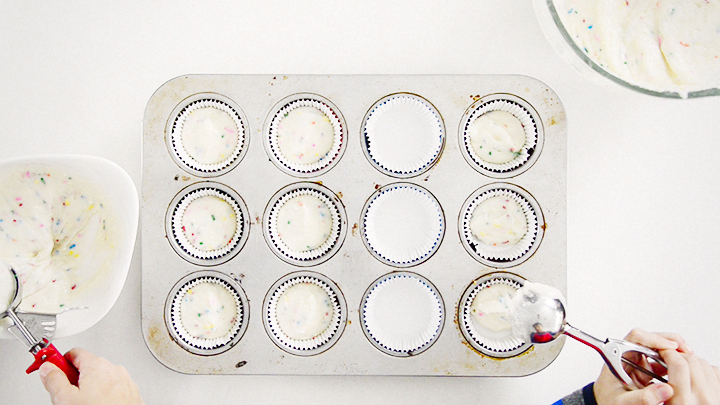 We baked the cupcakes from scratch and tossed in some rainbow jimmies, but you can buy mixes with the rainbow bits already included. I've said it before and I'll say it again: there's no shame in using a mix.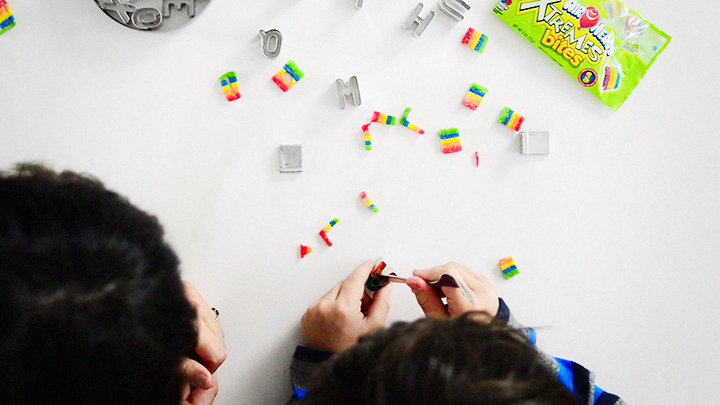 While the cupcakes are baking, take a rolling pin to these
Airhead Extremes
candies. You just want to flatten them enough so that your alphabet cookie cutters fit over them. Don't roll them too thin, though. You want them to be able to stand upright when you balance them on the top of the frosting. Use the rainbow cut-outs to spell out your kids names, keeping in mind that you may need to fall back onto a nickname (i.e. like GAV for my Gavin). Three or four letters is about all you can realistically get on there.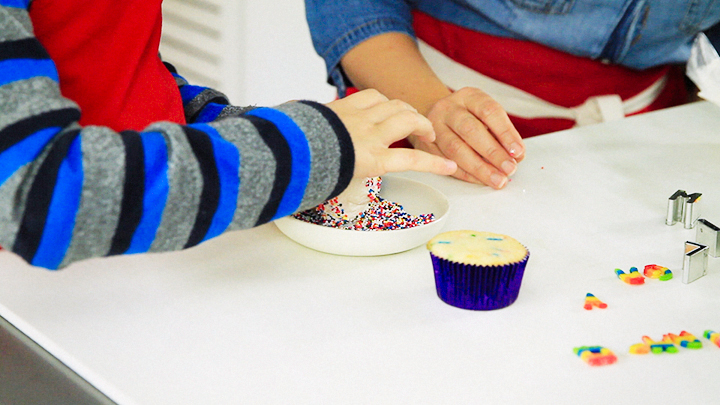 To get that double-decker look with the frosting, simply pipe a layer of the buttercream onto the cooled cupcakes and gently roll it in a shallow dish of sprinkles.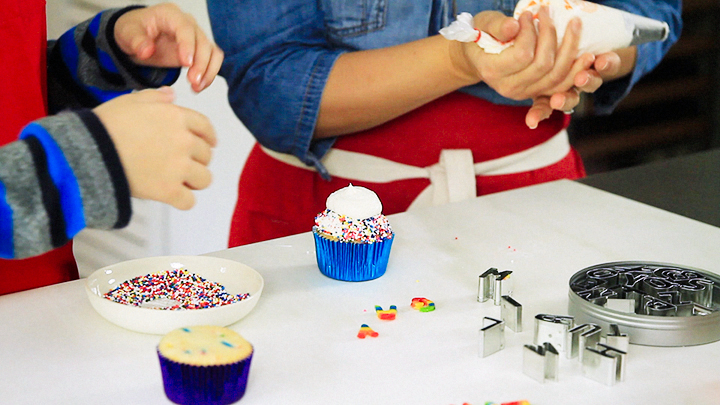 Then add another dollop of frosting on top. I love the way this allows you to have a colorful decoration, while still creating a white poof at the top to hold the rainbow letters.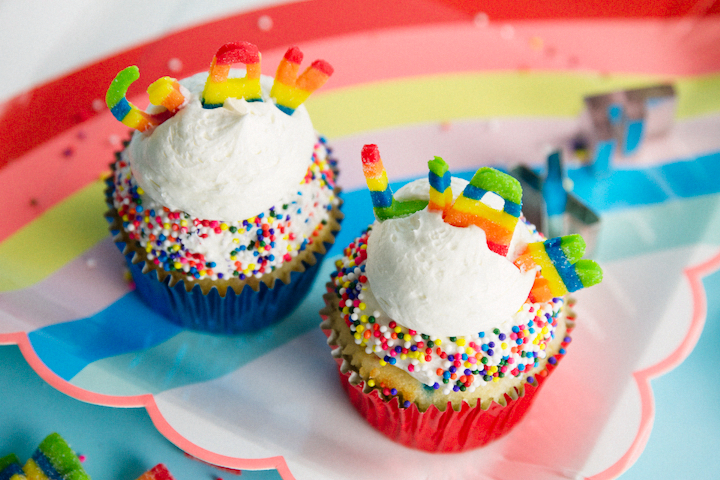 I had so much fun making these rainbow cupcakes with my boys. Do you have a go-to recipe that you save when the kids are in the kitchen with you? Do you have a favorite kid-related kitchen disaster story? Lay 'em on me. I absolutely love hearing all about it!
Photos by: Maria Hedrick Photography