As part of my Little Nerd workshop series, I had the pleasure of helping a bunch of little bakers to create these beautiful Ice Cream Cupcake Cones. They immediately fell in   with the dessert, and couldn't get over the little cherry on top! At first, these may look a little intimidating to create, but this recipe is really more about prep and patience than it is about skill. Rainbow sprinkle cakes are hidden under the "ice cream" frosting, with all the proper finishings on top!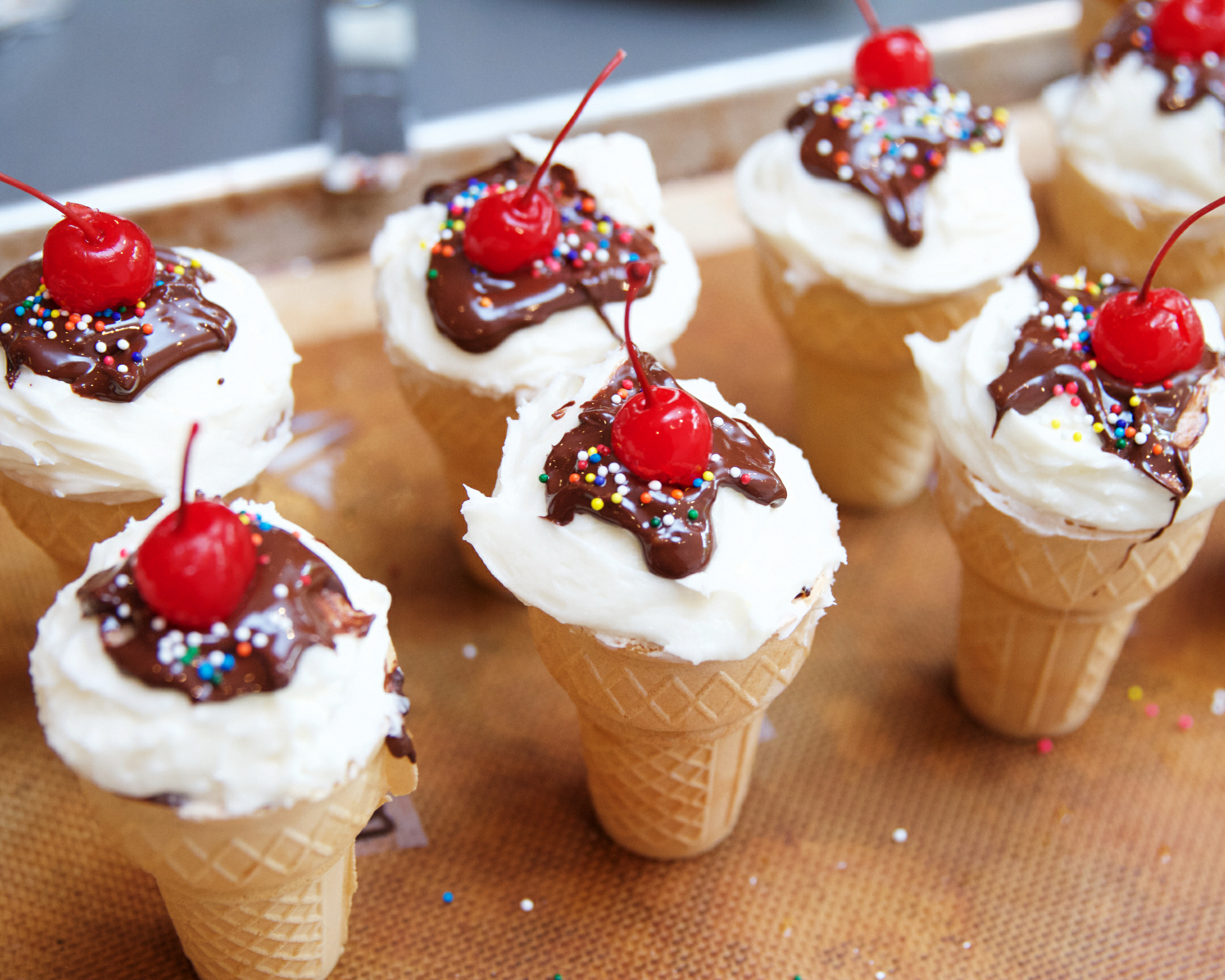 Don't these guys look ridiculously cute?  You can also add a dollop of whipped cream, but we decided to skip that step as it was wreaking all sorts of havoc by sliding off the chocolate topping. If you're serving these cupcakes straight away, you can add the whipping cream between the cherry and chocolate for that added "wow" factor.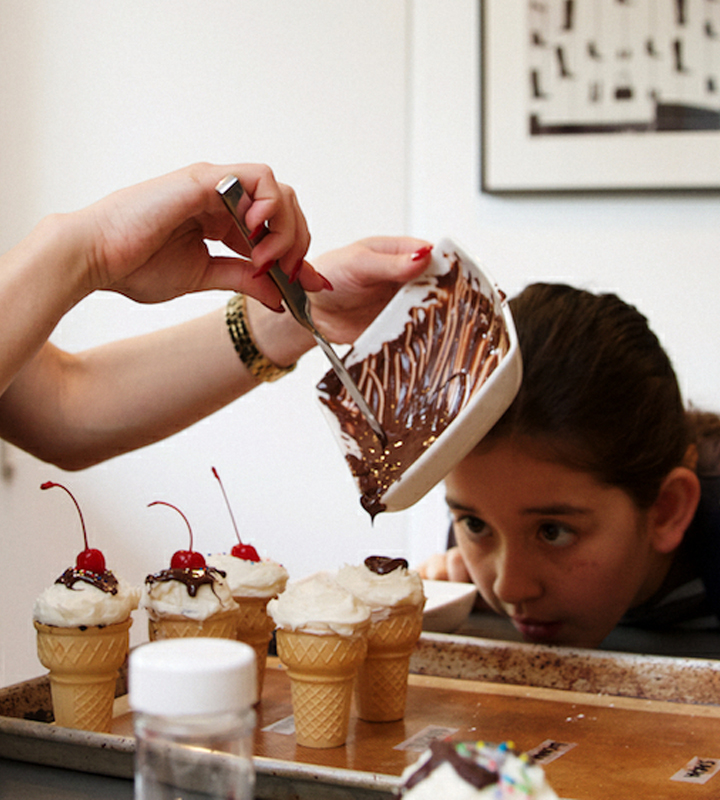 Miss J (pictured above) was literally glued to this dripping chocolate. It's probably why I bond so well with these kids – we all geek out over each little detail.  I envy their lack on inhibitions; they're all so naturally creative!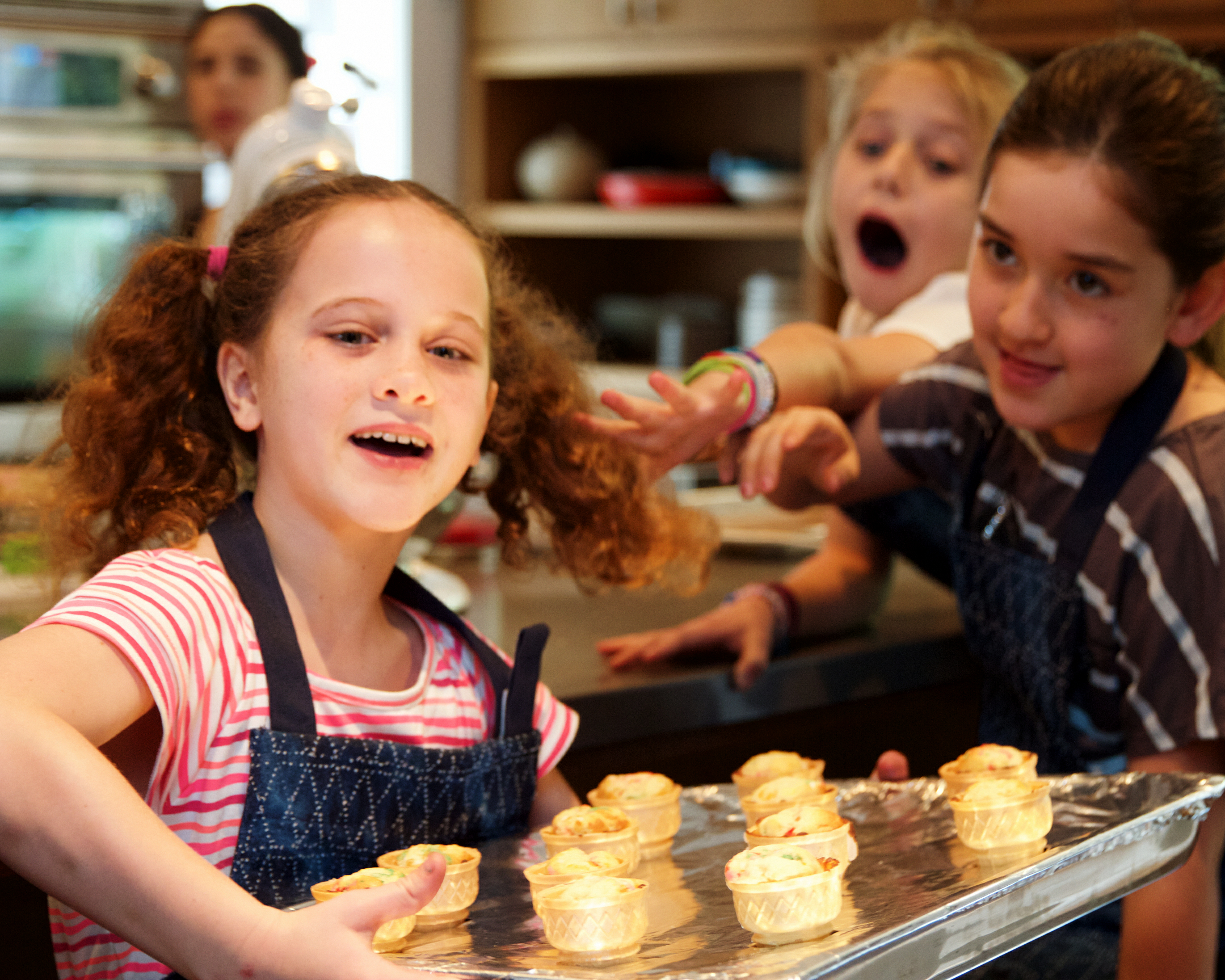 Step one here is to prep a pan by stretching foil across, then with a knife, make small slits for the cones to slide into.
Next, is where the kids come in.  You can crack the eggs, and let them run that kitchen aid. They'll love adding those colorful sprinkles! Scoop the mixture out with an ice cream scooper to ensure all your cones come out even.  I nerd out over the idea of making things from scratch, but for a more time-conscious option, go for some boxed cake mix and just add the sprinkles. I mean…you had to foil the pan, right? You're still putting in the work!
The best part of the recipe is saved for last – the decorating! Obviously this is the best part for the kids as well. In our workshop, Miss D would emphatically sigh,  "Ahhhhh the cherry is slipping, kaboom!" Each Ice Cream cone really becomes a work of art for these guys!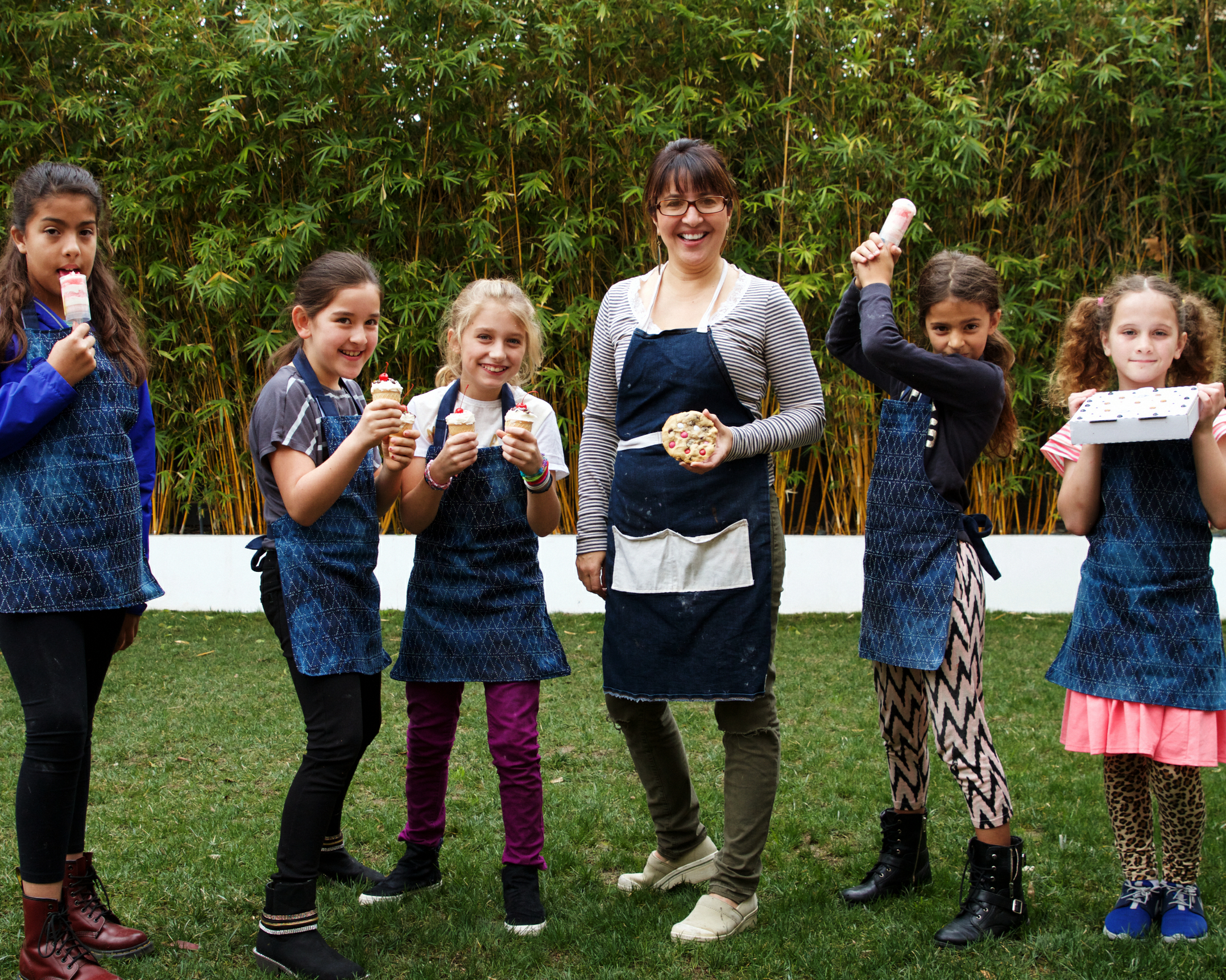 Some days in the kitchen can be a bit tiring, but after a workshop like this, I am definitely on a Little Nerd high. Just look at the happiness on these faces!
Photos by: Maria Hedrick Photography