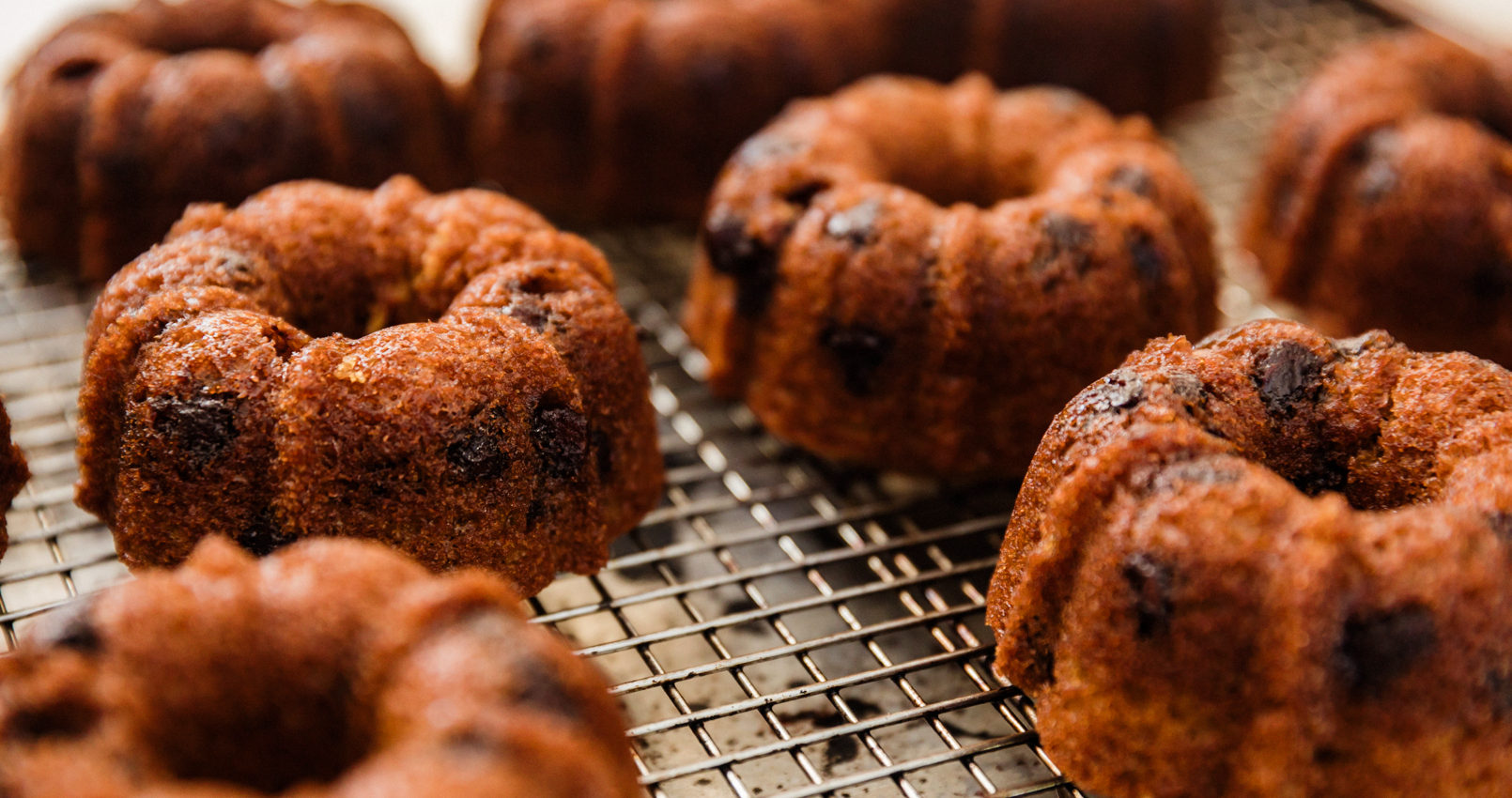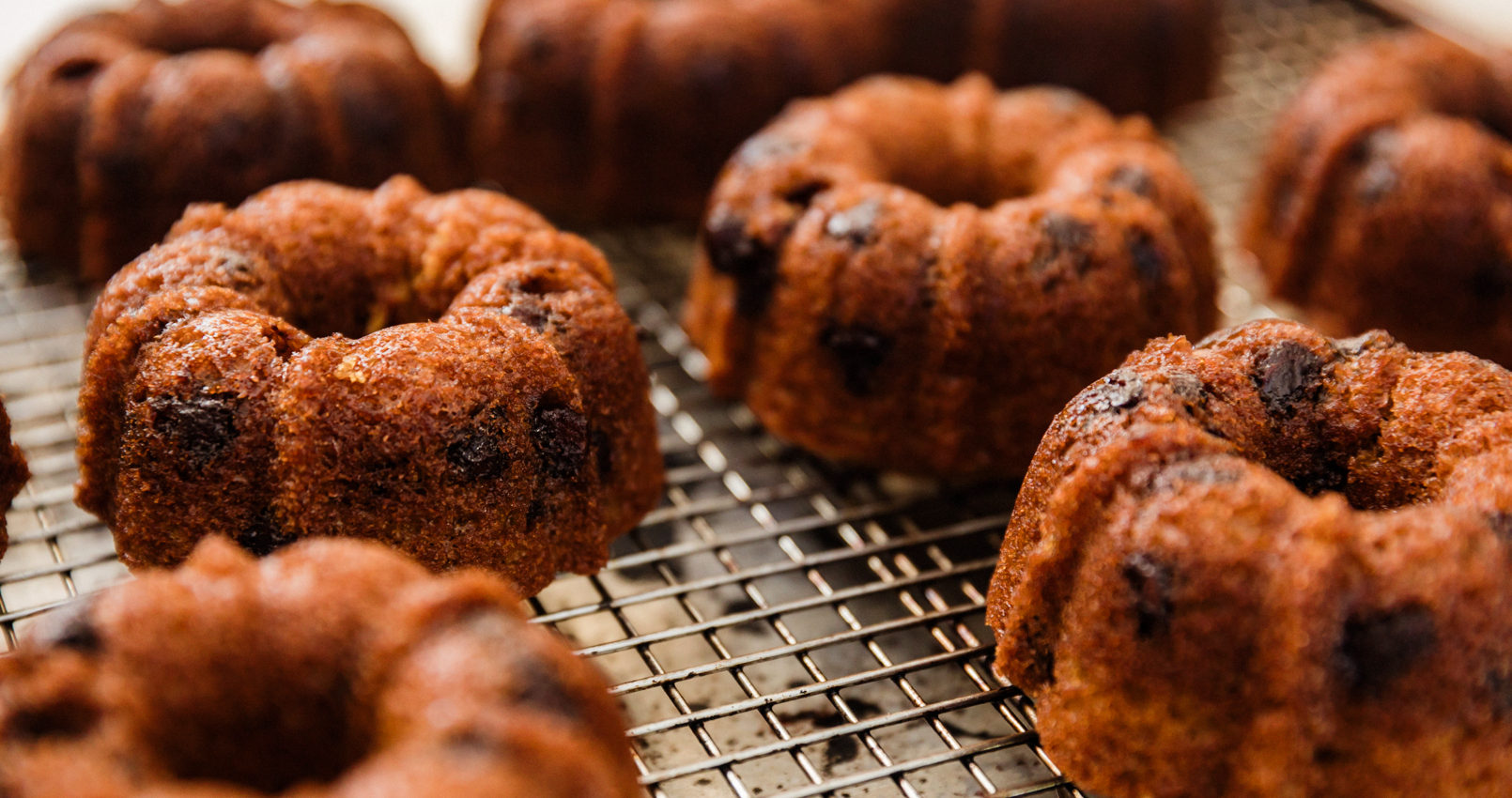 Silky Chai Pumkin Bundt Cakes with Chocolate
By TheSweetNerd Breads & Bundts
November 17, 2018
Prep: 20 mins
Cook: 50 mins
Directions
1Either by hand or in a kitchen aid, combine the wet ingredients together (in order of recipe). Then, add sugar. Next, combine dries in a separate bowl and stir. Add dries into wet batter, and just before all the ingredients are incorporated, add the chocolate chips or nibs. Don't over-stir.
2This recipe's cooking vessel is versatile. It is great in a large or mini bundt, or a loaf pan. Bake at 350 until toothpick test comes out clean. If using a large bundt, it takes nearly one hour. If small mini bundts, adjust accordingly, 30 minutes or so.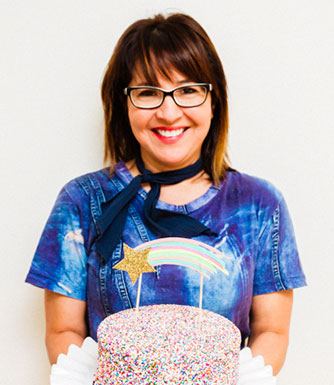 LET'S BAKE TOGETHER!
Don't Miss A Recipe