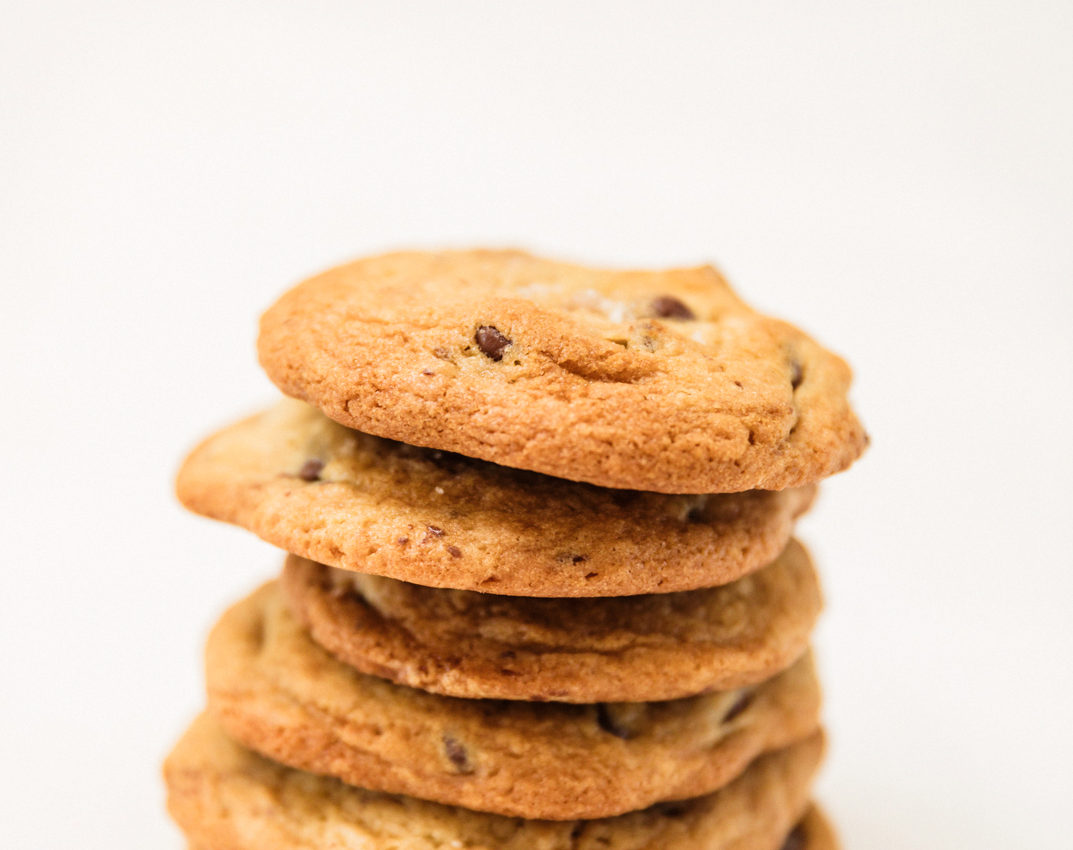 Ingredients
1 cup (8 oz) unsalted butter, at room temperature
2 cups (8 oz) chocolate discs roughly chopped 53-64% cacao
Directions
1Dries: In a bowl, whisk flour, kosher salt, sea salt flakes, baking powder and baking soda.
2Base: In a mixer, cream together butter, then add sugar. Aerate until fluffy and light in color (4 minutes or so). Combine eggs and vanilla and add to mixer until well incorporated.
3Gradually add dries to the mixer until dough comes together. Turn out dough onto surface and add chocolate chips by hand. Don't overmix.
4Bake: Scoop onto pan and bake at 350 for 8 minutes and rotate. Then, bake for 4 minutes more or until the edges carmelize and the tops set. Pull out cookies and sprinkle with Maldon Salt immediately.
5Tip: If you have the time, scoop the dough into balls and freeze them (they are perfect from freezer to oven). Once frozen, arrange on a sheet, and press down lightly with palm in the center of cookie (disk like, but not flat). You do this so they will cook more evenly and won't burn on the edges.
Note: This recipe is from Mindy Segal, Cookie Love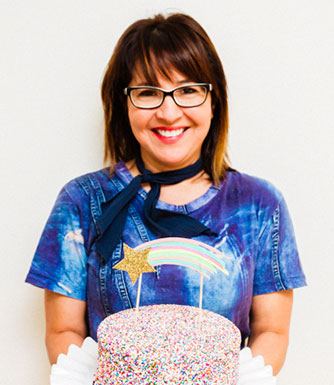 LET'S BAKE TOGETHER!
Don't Miss A Recipe