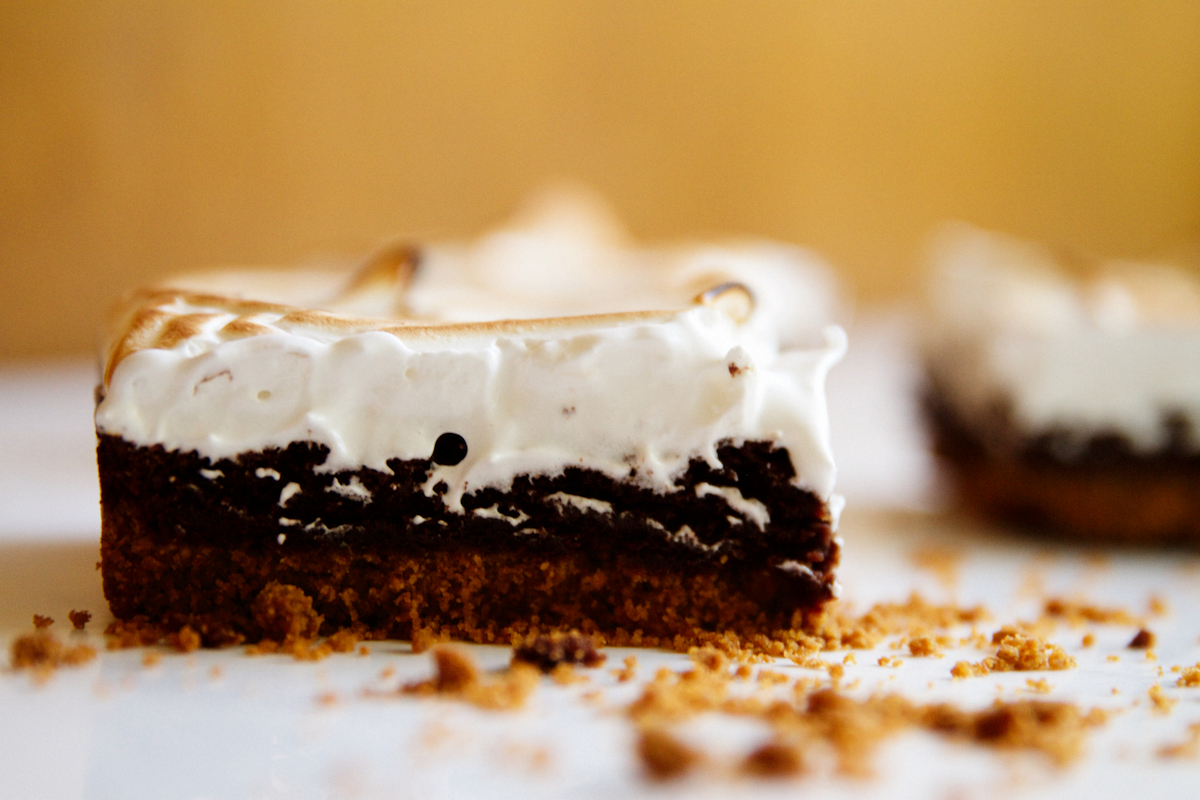 Ingredients
Crust
Brownie Layer
Meringue
Directions
1First combine graham crackers, brown sugar, and salt. Add melted butter. Press crumbs evenly into bottom of pan 9 x 13 pan. Bake at 350 for 8-10 minutes. Cool completely.
2Second, melt together butter and chocolate over double boiler. Separately, mix sugar, vanilla, salt, eggs, and flour. Once chocolate is melted, mix all together for brownie layer. Add brownie layer over cooled graham layer and bake at 350 for 25 -30 minutes. Cool completely.
3Last, in a medium bowl set over a saucepan of simmering water, whisk the egg whites with the sugar until the whites are warm and the sugar is dissolved about 3 minutes. Transfer egg whites to standing mixer bowl and add vanilla and cream of tartar. Whisk on medium speed until glossy and stiff about 5-7 minutes. Mound and swirl meringue decoratively on brownie layer. Torch or place under broiler until meringue is browned about 30 seconds to 1 minute. Can refrigerate for up to 2 days.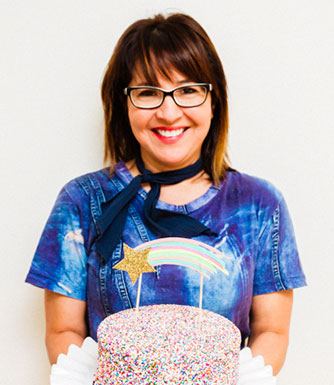 LET'S BAKE TOGETHER!
Don't Miss A Recipe