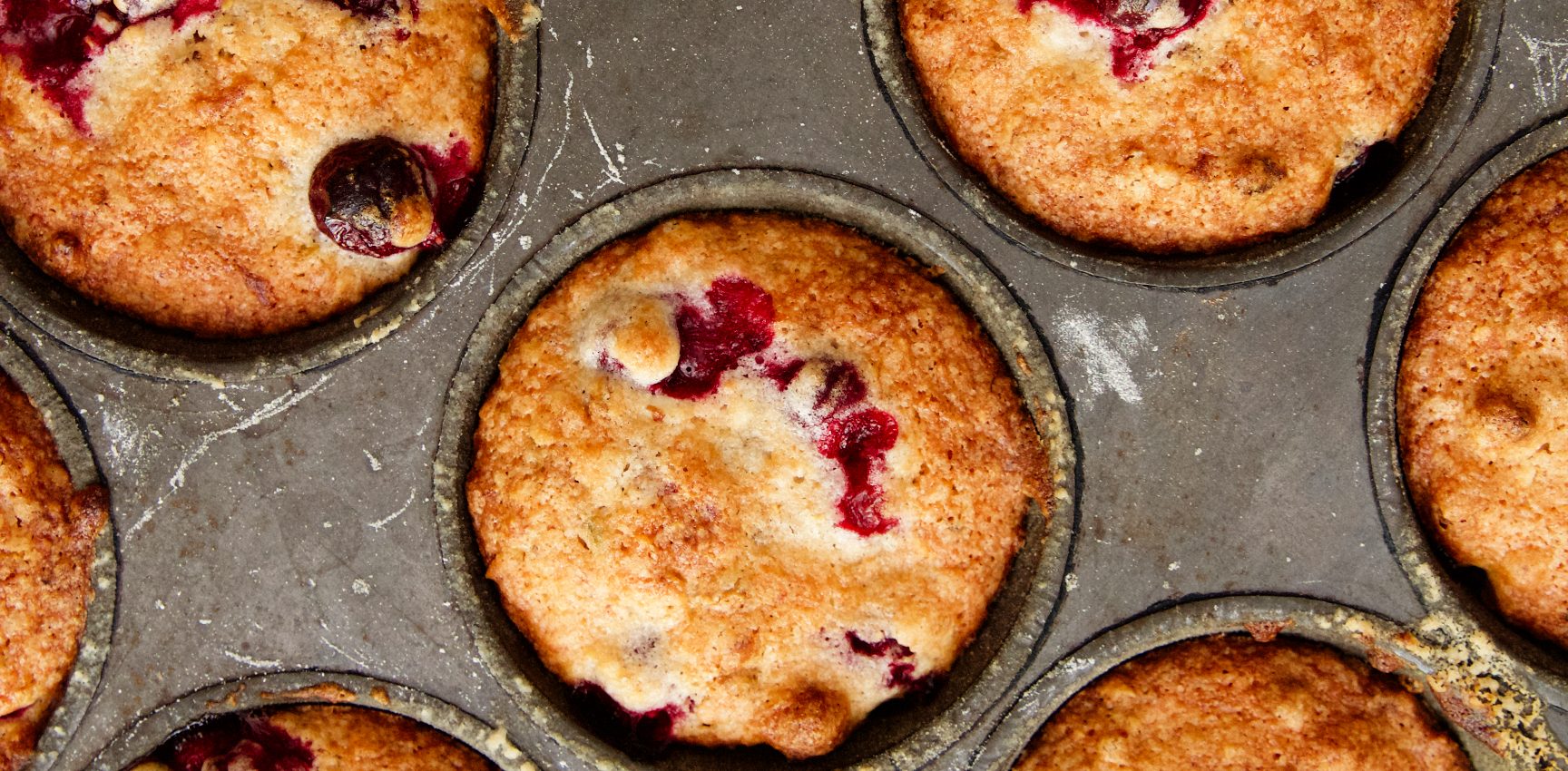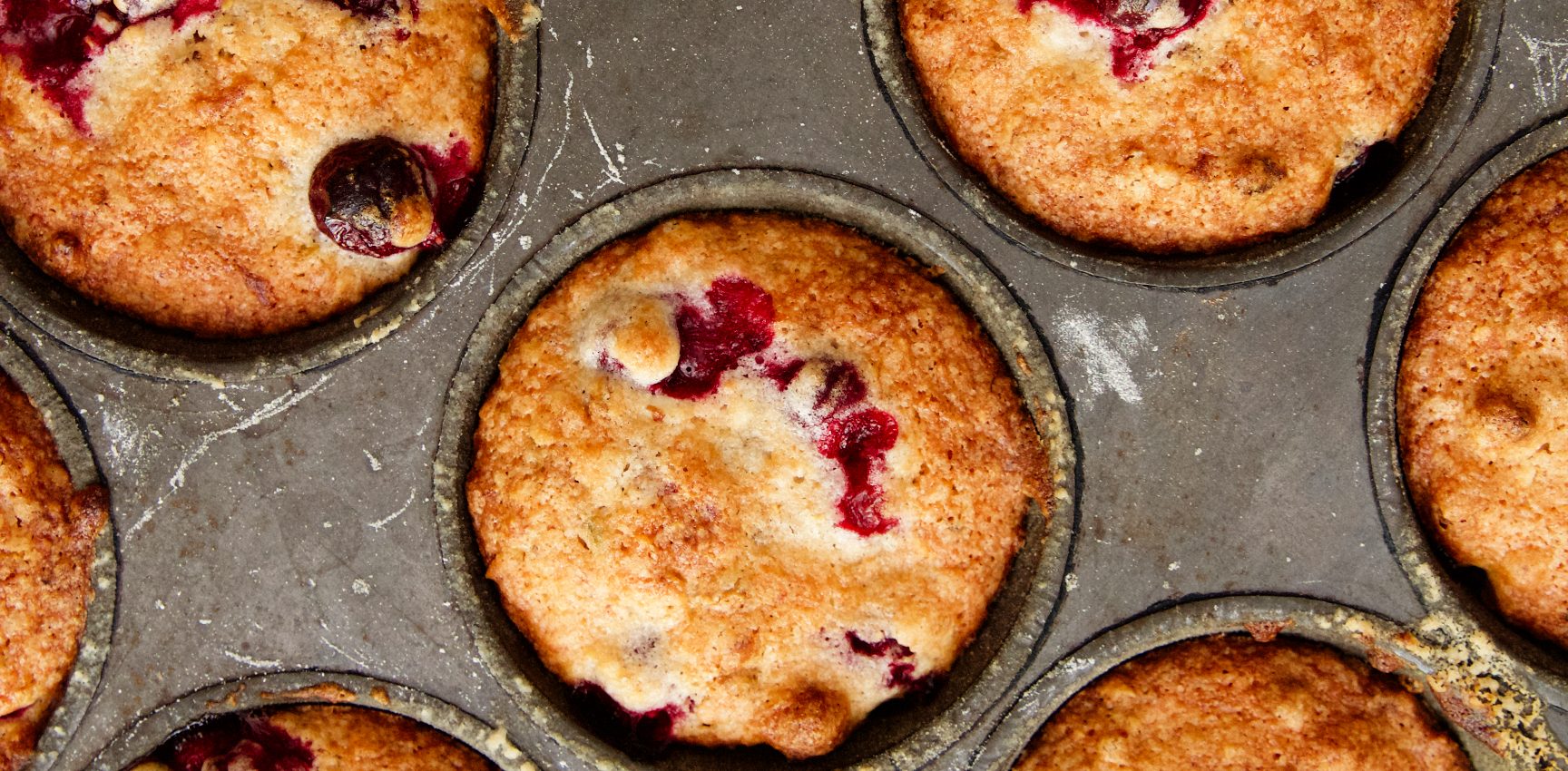 Breakfast Cranberry Friands
By TheSweetNerd Breads & Bundts, Breakfast & Brunch
May 16, 2016
Prep: 20 mins
Cook: 25 mins
Ingredients
1/2 cup, plus 1 Tablespoon unsalted butter, melted
6 1/2 Tablespoons pistachios, plus 1 teaspoon chopped for garnish
1 cup frozen cranberries, tossed in 2 teaspoons of ap flou
Lemon Glaze
1 2/3 cups confectioners sugar
Directions
1Prep: Preheat oven to 400F and prep muffin pans with nonstick spray and line with parchment rounds at the bottom of each muffin tin. This well help prevent sticking to the bottom.
2Food Processor: combine nuts, flour, cinnamon, and all except 2 Tablespoons of sugar and pulse until it is a bread crumb like texture. Tip this mixture into a bowl, and add melted butter, zest, and banana. Stir to combine and use this as your base.
3Mixer: (whisk attachment) Whisk the egg whites with dash of salt and the remaining 2 Tablespoons of sugar until the whites form a soft peak.
4Fold: Gently fold 1/3rd egg white mixture into the nut/banana base mixture. Once incorporated, fold another 1/3rd whites along with the cranberries into the base. Then, fold the last 1/3rd whites into the base.
5Pour the batter into the muffin tins about two-thirds up the side of the muffin mold.
6Bake for 20-25 minutes or until center of friand comes out clean.
7Unmold: Run a sharp knife around edge and while still slightly warm, tip out of the muffin tin.
8Glaze: Once friands are cooled completely, whisk together lemon juice and confectioners sugar in a small bowl. Adjust consistency if needed. To thin, add more lemon juice or to thicken, add more powdered sugar. Drizzle liberally and top with chopped pistachios.
Adapted from Plenty More, Yotam Ottolenghi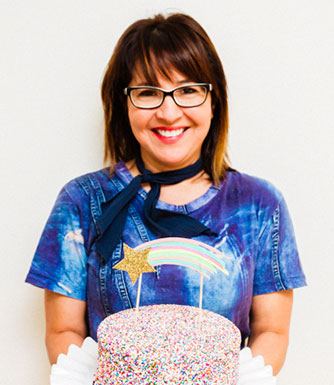 LET'S BAKE TOGETHER!
Don't Miss A Recipe