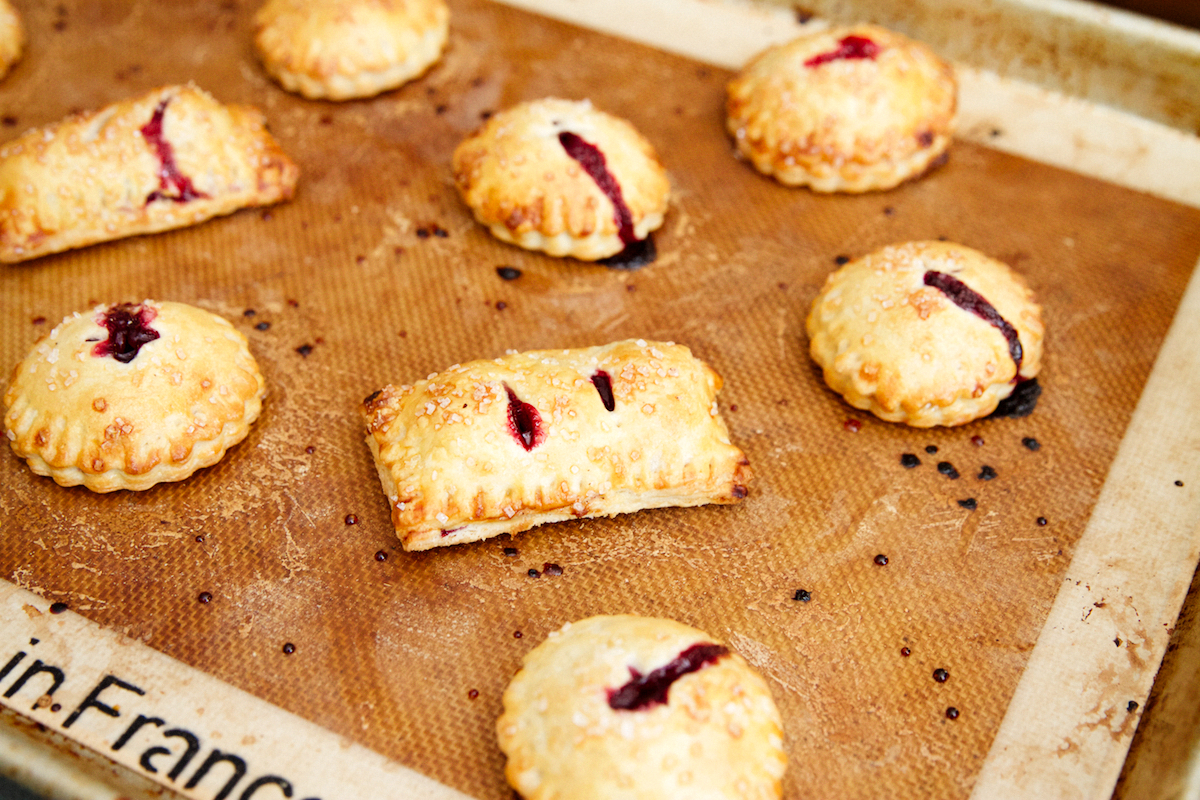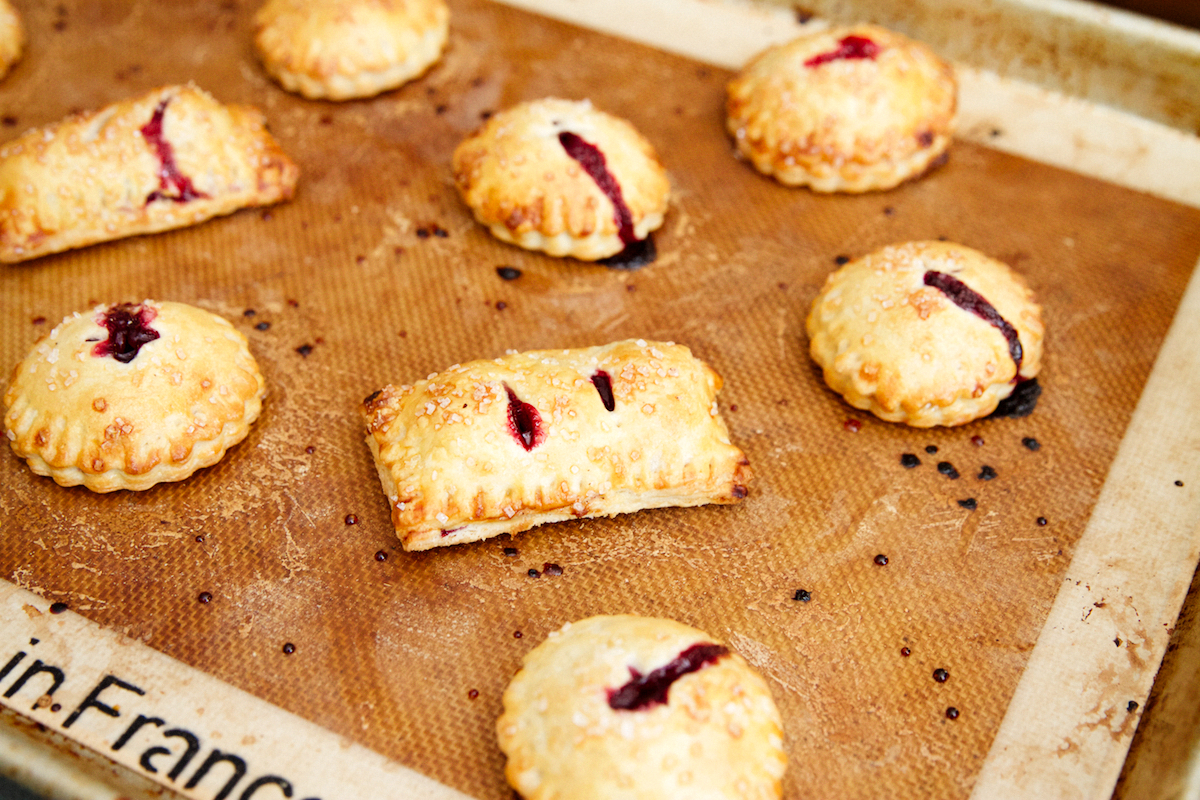 Blackberry Basil Hand Pies, All Ages Love Them
By TheSweetNerd Pies & Tarts
May 23, 2016
Prep: 30 mins
Cook: 35 mins
Ingredients
Dough
1 cup chilled unsalted butter, cut into 1/2" pieces
Blackberry Fruit Mixture
1 cup blackberries, cut in half
1 1/2 teaspoon fresh lemon juice
1 teaspoon fresh basil, chopped
1 large egg for eggwash - whisked with 1 teaspoon water
Directions
Dough
1Food Processor: Pulse flour, sugar, and salt. Add butter pieces and pulse until texture is like coarse meal. Add the water a bit at a time until dough comes together in clumps. (you may not use all the water, but close to it). Form into a square, wrap in plastic, and chill until firm (about 2 hours). Can be made 3 days ahead. Let stand at room temperature for 10-15 minutes before rolling out.
Blackberry Fruit Mixture
1Combine blackberries, apple, lemon zest, lemon juice, sugar, basil, and salt.
Assembly
1Roll dough and cut into rectangular shapes or use round cutter. For the rectangular shape, you can roll out dough on a floured surface to a 15x12 rectangle. Cut into 6 rectangles. For the rounds, I used a 2" round scalloped cutter.
2Brush the edges of the cut-outs with the eggwash.
3Next place a dollop of blackberry fruit mixture in the center (don't overdue it!).
4Fold dough over and press edges to seal for rectangular shape. Or place rounds on top of one another and press down lightly in order to 'seal' the small hand-pie.
5Next, use a fork to seal the perimeter of the pie. Apply egg white wash and sprinkle sugar on top.
6Lastly, make a small slit with a paring knife in the center top of the mini-pie shape.
7Use a silpat or line a sheet with parchment paper for baking handpies.
8Bake at 375 for 35 minutes, rotating sheet half-way through until juices are bubbling and pastry is golden brown.
9Serve warm or at room temperature.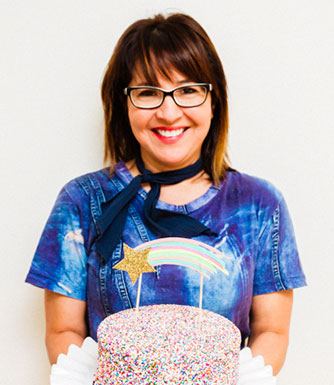 LET'S BAKE TOGETHER!
Don't Miss A Recipe