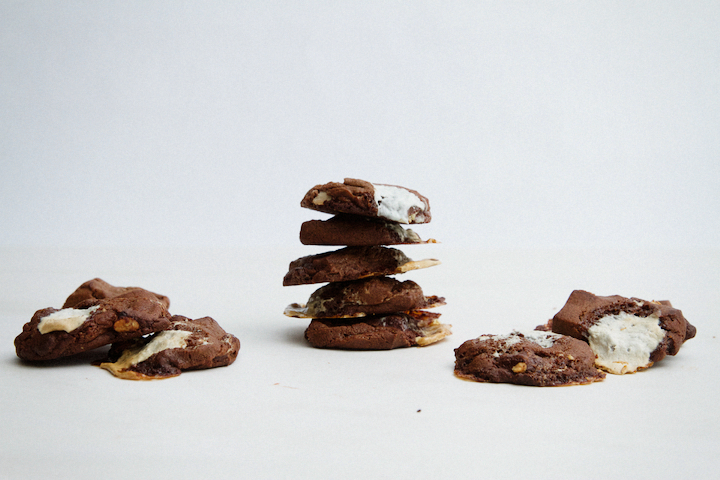 Ingredients
1 cup plus 2 tablespoons unsalted butter, at room temperature
1 cup firmly packed dark muscovado sugar or dark brown sugar
2 extra-large eggs, at room temperature
1 teaspoon pure vanilla extract
2 2/3 cups unbleached all-purpose flour
1/2 cup Dutch-processed cocoa powder
1/4 teaspoon ground aleppo or cayenne (or reduce to 1/8 teaspoon for a milder taste)
12 ounces milk chocolate bar or chips, broken into pieces
1 1/2 cups sliced marshmallows (frozen) or mini marshmallows
Directions
Brown Butter
1In a saucepan, melt 5 ounces of the butter over medium-low heat and cook until it has turned golden brown and fragrant like toasted nuts, 5-7 minutes or longer.
2Pour the butter into a heatproof bowl and refrigerate until the butter is solid like shortening at room temperature, approximately 30 minutes. You will be left with 4 ounces of brown butter.
Easy Chocolate Brittle
1In a heatproof bowl set over barely simmering water in a pot, melt the chocolate, stirring occasionally with a rubber spatula. Remove the bowl from the pot and fold the almonds into the chocolate. Pour the chocolate and almonds into the baking pan (prepped with nonstick spray). Refrigerate until firm and set, like a brittle, approximately 30 minutes. Then chop into small bite size pieces.
Marshmallows
1If using freshly made marshmallows, put the marshmallows in the freezer until firm, approximately 30 minutes, then chop into small bite size pieces. Or, utilize mini marshmallows.
Dough
1Mixer: (paddle attachment) Mix the brown butter and the remaining 4 ounces butter briefly on medium speed for 15 to 20 seconds to combine. Add the sugars and beat until the butter mixture is aerated and pale in color, approximately 4 minutes.
2Add the eggs and vanilla until homogenous.
3In a bowl, whisk together flour, cocoa, baking powder, baking soda, salts, and spices.
4Add the dries to the mixer all at once until it all comes together then remove from mixer and bring together by hand. Do not overmix! Cover with saran wrap and refrigerate until chilled or overnight.
Assembly & Baking
1Meanwhile, take the dough out of the refrigerator and let it come to room temperature. Add the chocolate brittle and marshmallows (frozen if homemade) into the dough.
2Spray an 8-inch square baking pan with cooking spray and line it with plastic wrap, leaving a 4-inch overhang on all sides.
3Transfer the dough to the prepared pan and pat down to flatten into the pan. Fold the overhanging plastic wrap over the dough and refrigerate until set, 1 hour or overnight.
4Heat the oven to 350 degrees F and coat a couple of half sheet pans with cooking spray.
5Remove the set dough from the pan and place on a cutting board. Cut the dough into 1 1/2 inch strips. Then cut each strip into 1/2-inch pieces of dough.
6Evenly space 12 pieces of dough on a prepared sheet pan. Bake for approximately 8 minutes. Rotate the pan and bake until the shape of the pieces has relaxed and the tops look set, approximately 5 to 7 minutes more. Let the cookies cool completely on the sheet pan. Repeat with the remaining dough.
7The cookies can be stored in an airtight container at room temperature for 3 days. Dough can be refrigerated for up to 1 week.
Modified from Cookie Love by Mindy Segal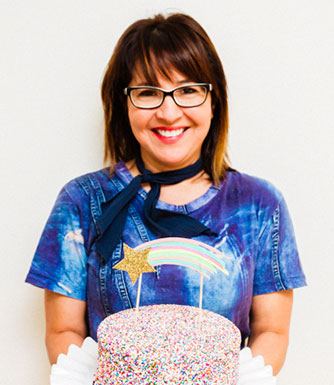 LET'S BAKE TOGETHER!
Don't Miss A Recipe