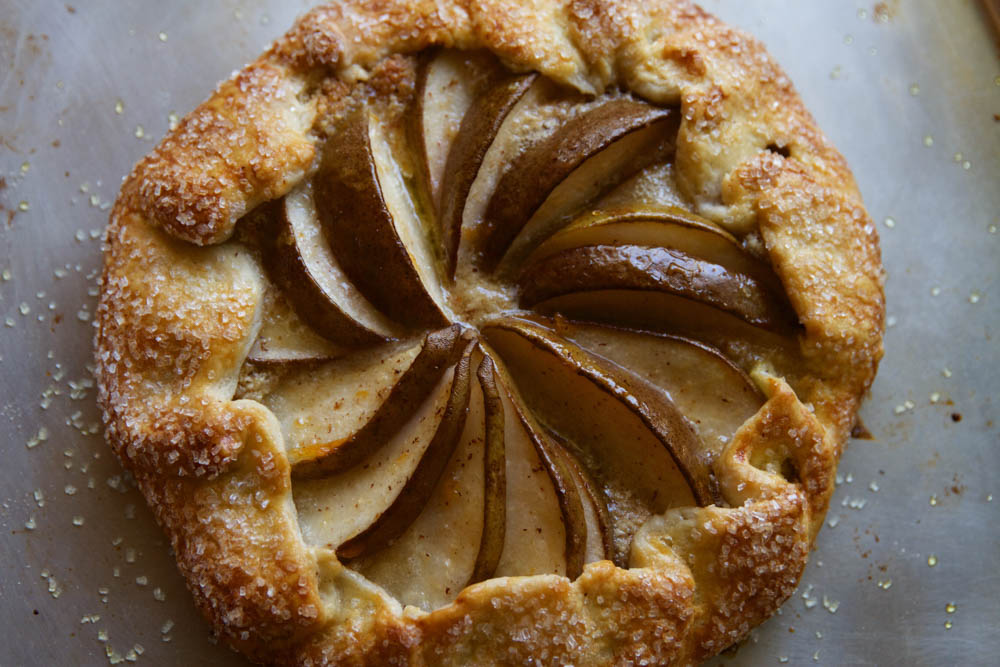 Ingredients
Dough
6 oz cold unsalted butter, cut into small pieces
1/3 to 1/2 cup water as needed
Frangipane
Topping
Directions
Dough
1Mix flour, salt, and sugar together in a bowl. Cut butter by hand or with fork until mixture resembles course meal. Sprinkle in ice water, one tablespoon at a time, and toss with flour mixture until you can bring the dough together into a ball by hand. Press it into 2 disks, saran, and refrigerate for 15 minutes.
Frangipane
1Toast almonds. Grind sugar and almonds in food processor. Add remaining ingredients and mix until blended.
Topping
1Slice pears (rub with lemon to prevent browning)
Assemble & Bake
1Lightly sprinkle surface with flour to prevent sticking. Roll out dough into a circular shape. Spread the apricot preserve onto the dough leaving a 1" border. Spread the frangipane over the preserves and arrange the pears in a decorative fashion. Next, fold the edge of the dough over itself to create a rustic look (slightly pinch). Brush with eggwash or heavy cream (or both) on the rims; sprinkle wet dough with turbinado sugar and grate fresh nutmeg over the pears. Bake the galette for 40-45 minutes or until done at 350. Rotate the baking sheet halfway through until the crusts are browned. Right when it comes out of the oven, brush a bit more apricot preserve on the pears to make them glisten! Let cool before serving. Galettes can be covered and kept at room temperature for 1 day.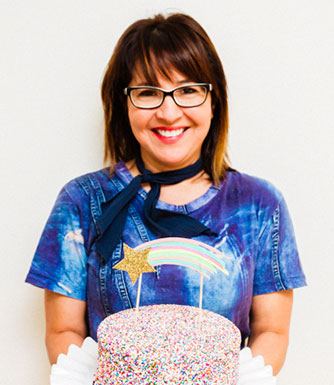 LET'S BAKE TOGETHER!
Don't Miss A Recipe