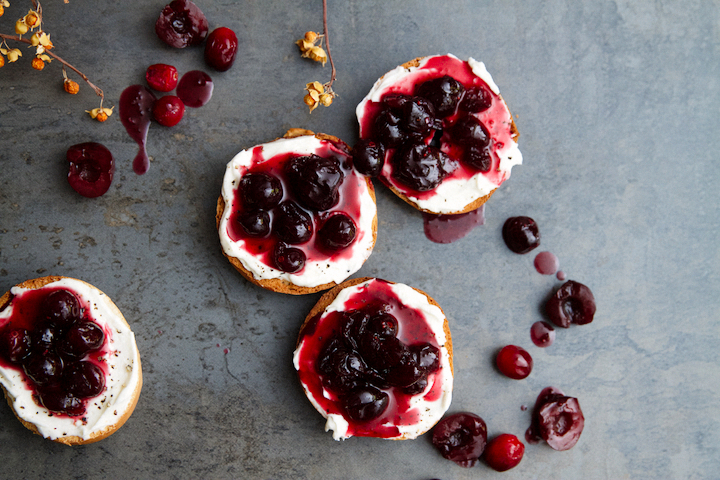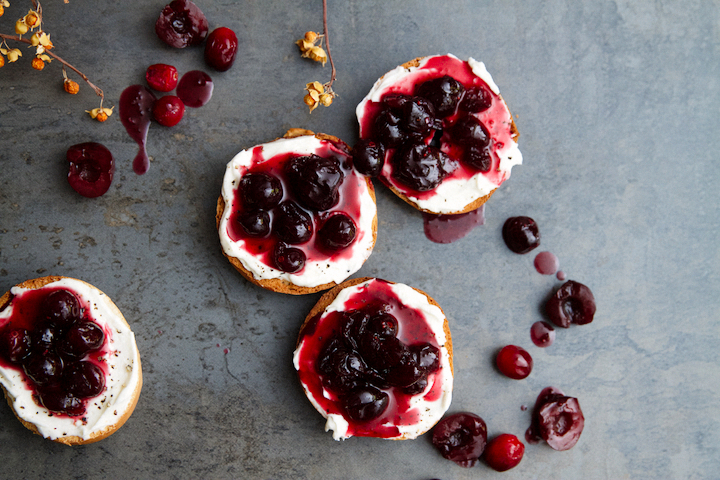 Cranberry Pepper Goat Cheese Bagel
By TheSweetNerd Breakfast & Brunch, Fruit
October 4, 2016
Prep: 5 mins
Cook: 20 mins
Ingredients
Fruit Sauce
2 1/2 cups fresh (or frozen 8 oz. bag, thawed) cranberries
Goat Cheese Spread
1/2 pound chilled fresh goat cheese
3 tablespoons confectioners' sugar
1/2 teaspoon pure vanilla extract
Directions
Fruit Sauce
1Bring cranberries, wine, sugar, and kumquats to a boil in a medium saucepan, reduce heat and simmer, stirring often, until cranberries burst and release juices, approx. 15-20 minutes. Let cool.
Goat Cheese Spread
1Using an electric mixer, mix the cheese, cream, confectioners' sugar and vanilla. Scrape into bowl, cover and refrigerate until ready to serve.
2Assemble the toasted bagels with the cream cheese mixture, and top with the cranberry-n-cherry sauce. Enjoy!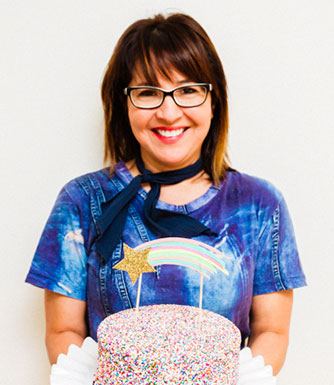 LET'S BAKE TOGETHER!
Don't Miss A Recipe