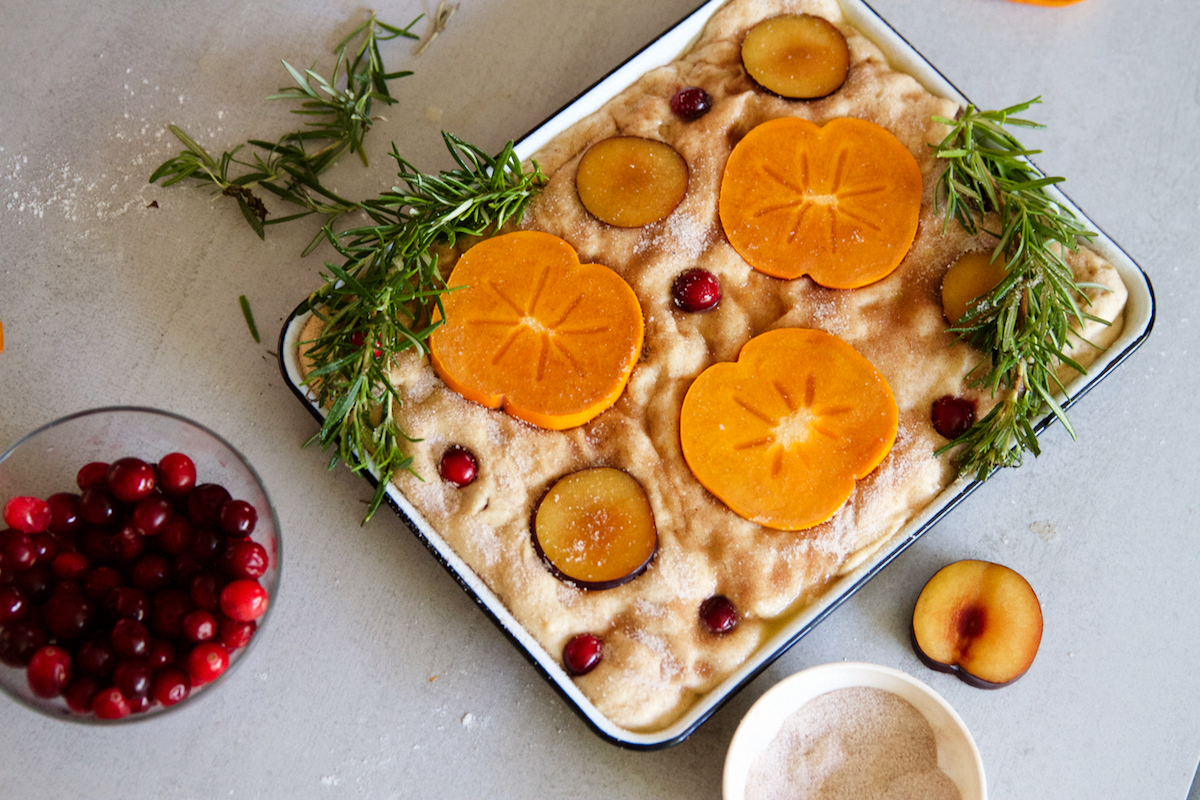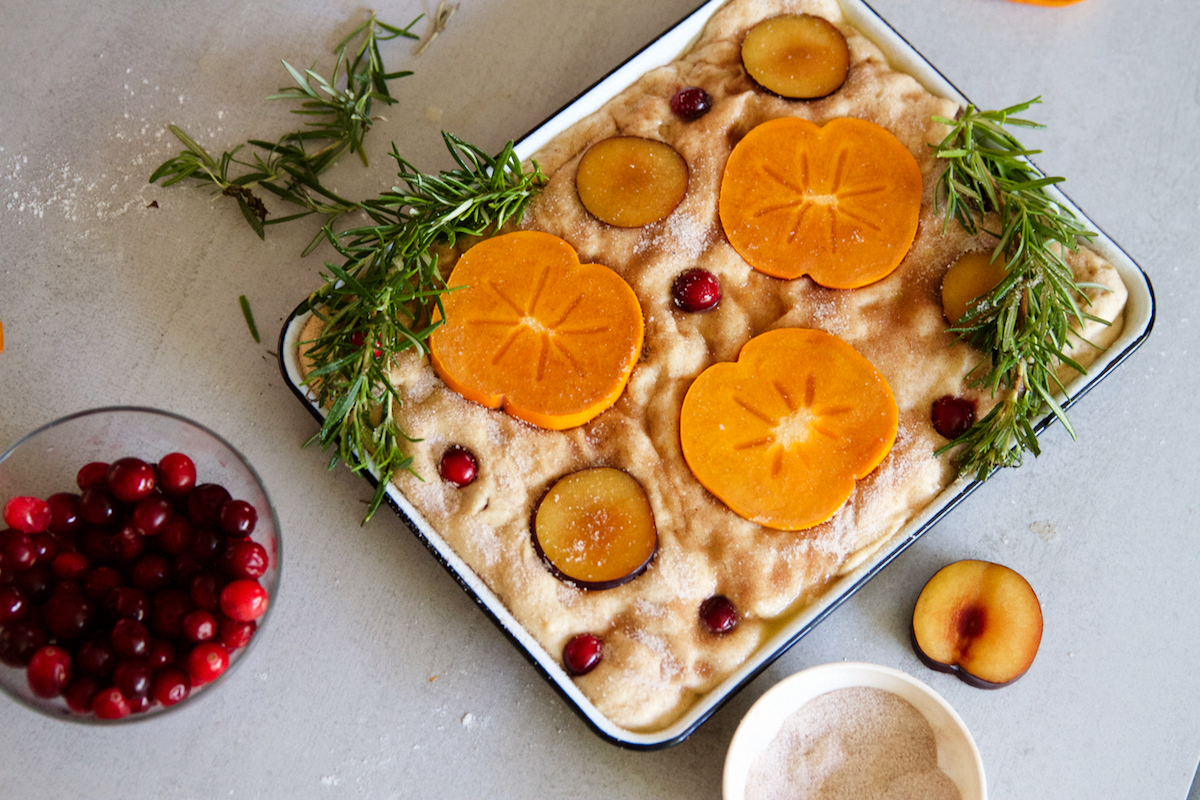 Fall Focaccia
By TheSweetNerd Breads & Bundts, Breakfast & Brunch
September 27, 2016
Ingredients
1/2 cup (1 stick) butter melted, plus more greasing the bowl
2 cups (9 ounces) all-purpose flour
2 1/2 teaspoons active dry yeast
1 1/2 cups warm water (105F - 110F)
Directions
1Prep: Lightly butter a large bowl and set aside.
2Wets in a Bowl: Combine the water, 1/4 cup of melted butter, and the egg.
3Mixer: Paddle Attachment - combine bread flour, ap flour, 1/4 cup sugar, yeast, and salt.
4Mixer: Add the wets to the dries with the mixer on low. When dough starts to form, switch out paddle to dough hook. Mix on medium for about 5 minutes (this is kneading the dough). The dough should be sticky and wet.
5Proof 1: Using a bench scraper, put the dough in the prepped bowl. Form into a ball and cover lightly with plastic wrap in a warm area. Let it double in size. 1-2 hours, depending on heat in your house.
6Deflate 1: Tip the proofed ball onto a buttered surface and punch down. Then, do a quick fold into the middle, top, bottom, left, right. Scoop up again with bench scraper and place in a clean lightly buttered bowl and form into a ball.
7Proof 2: Cover lightly with plastic wrap in a warm area. Let it double in size. 1-2 hours depending on heat in your house.
8When it has doubled in size, prepare a 15 1/2 by 10 1/2 inch jelly roll pan and spread 2 Tablespoons of melted butter in the bottom of the pan.
9Deflate 2: Tip the proofed ball onto buttered pan. Spread out dough to the edges and let it proof in the pan. (This last proof is called shaping). If you are struggling to get the dough to the edges, let it rest for 20-30 minutes and try again.
10Final Proof 3: Let the dough proof in the jelly roll pan until it reaches near the edge of the pan.
11Separate Bowl: Combine 1/4 cup sugar with 3/4 teaspoon cinnamon.
12Shape: Once the last proof is complete, use your fingers to make dimples. Drizzle an extra 1 Tablespoon of butter, sprinkle with fruit, and add final touch of cinnamon/sugar mixture.
13Bake until golden brown for 20-25 minutes at 450F.
14Immediately, drizzle 2 Tablespoon melted butter over golden brown bread.
15Let cool, cut and serve.
Recipe Credit: The New Sugar & Spice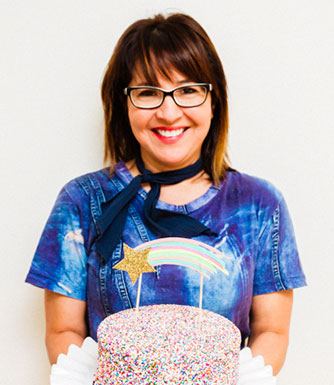 LET'S BAKE TOGETHER!
Don't Miss A Recipe