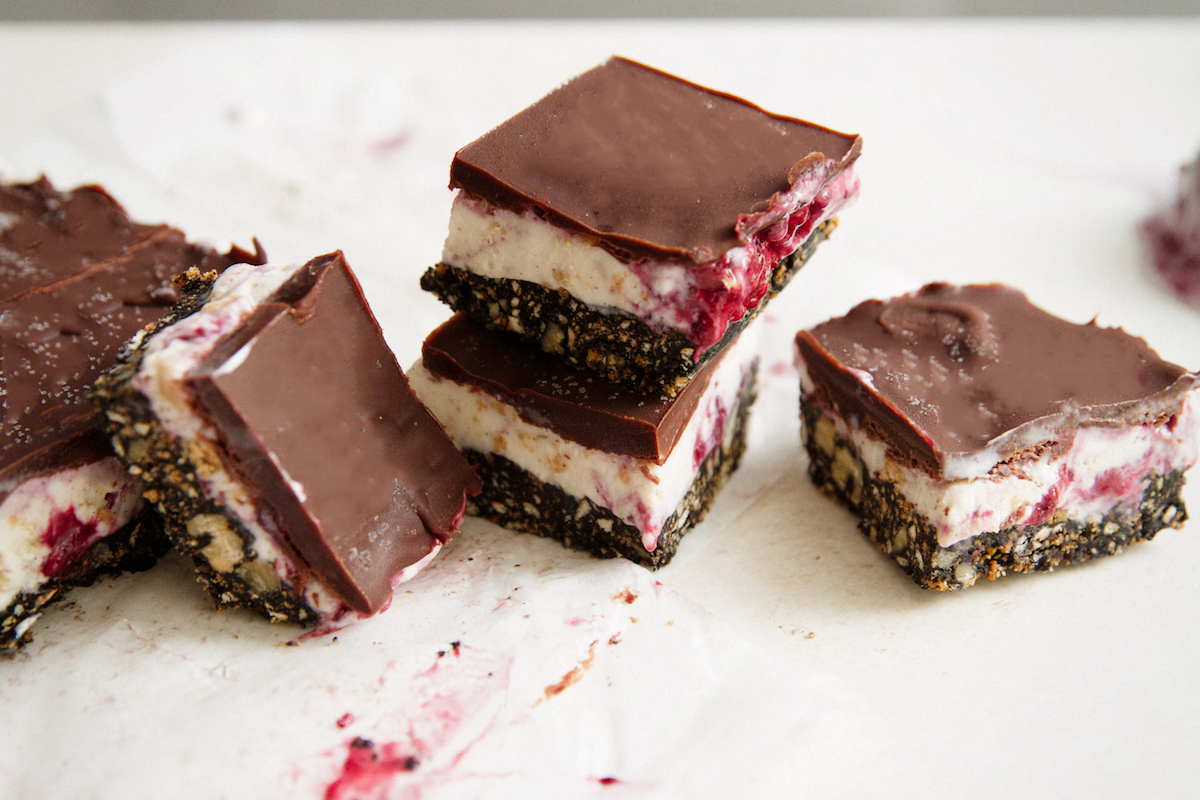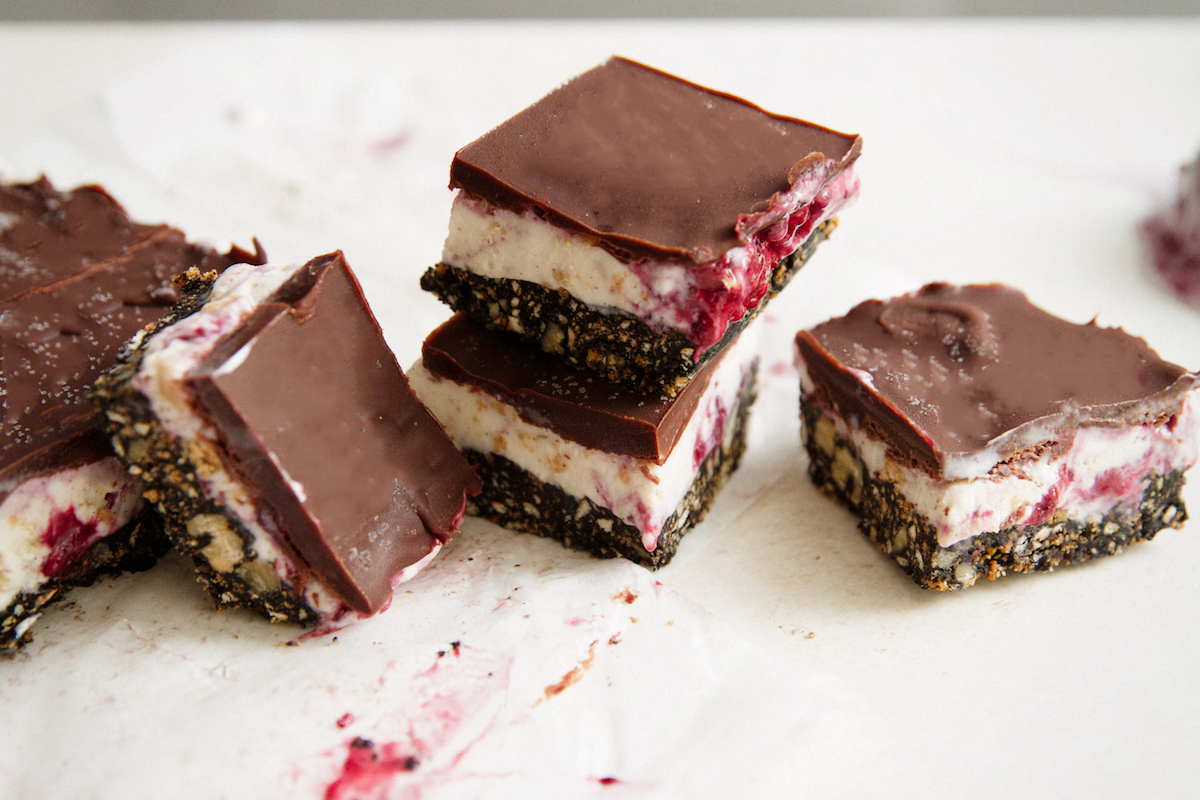 Nanaimo Sweet & Salty Bars
By TheSweetNerd Cookies, Cremes and Puddings, Frozen Treats
July 26, 2016
Prep: 1 hr 15 mins
Cook: 15 mins
Ingredients
1/2 cup walnuts (2 ounces), toasted
2 1/2 ounces Amaretti cookies snaps, broken into crumbs
2 1/2 ounces salted pretzels (about 7 rods)
1 stick plus 2 tablespoons unsalted butter, cut into tablespoons
1/4 cup packed dark brown sugar
1/4 cup unsweetened Dutch-process cocoa powder (high quality)
1 teaspoon pure vanilla extract
2 pints your favorite ice cream, slightly softened
5 ounces dark chocolate, chopped
Directions
1Preheat the oven to 350°. Line an 8-by-8-inch baking dish with parchment paper, leaving a few inches of overhang all around.
2Spread the walnuts on a baking sheet and bake for about 5 minutes, until lightly toasted. Cool, chop and transfer to a large bowl.
3Meanwhile, in a food processor, pulse the cookies until fine crumbs form; add to the walnuts. In a resealable plastic bag, crush the pretzels with a rolling pin until small chunks form; add the pretzels to the walnuts.
4In a large saucepan, melt the stick of butter over very low heat. Add the brown sugar and high quality cocoa powder and whisk until smooth. Slowly drizzle the egg and vanilla into the saucepan, whisking, until thickened, 2 minutes. Mix in the walnut mixture. Press the mixture into the prepared baking dish in an even layer and refrigerate the cookie base for 30 minutes.
5Spread 1 1/2 pints of the ice cream over the cookie base and freeze for 2 hours. Reserve the remaining ice cream for another use.
6Meanwhile, in a heatproof medium bowl, combine the chocolate, heavy cream, corn syrup and the remaining 2 tablespoons of butter. Place the bowl over a saucepan of simmering water; make sure the bottom of the bowl does not touch the water. Stir until the chocolate is melted and the ganache is smooth. Let cool to room temperature.
7Pour the ganache over the ice cream and spread it evenly. Freeze for 2 hours, until set. Cut into 8 bars and serve.
This recipe has very little cooking time, but you do need to pop in refrigerator and freezer in between layers.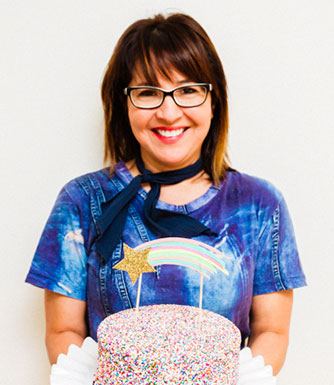 LET'S BAKE TOGETHER!
Don't Miss A Recipe