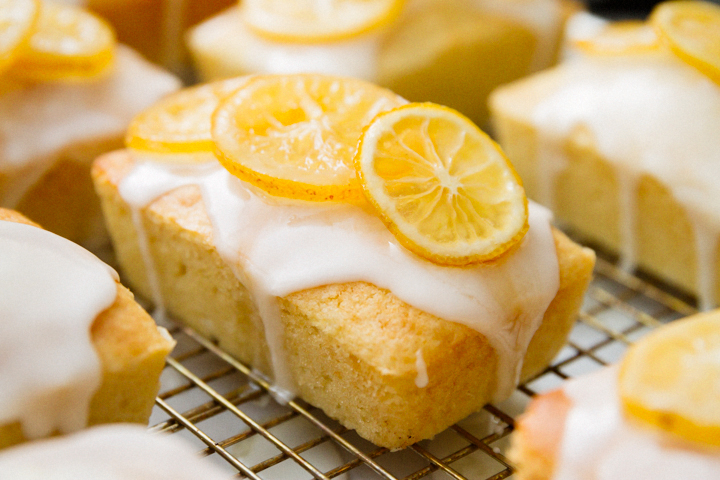 Ingredients
Lemon Buttermilk Cakelets
Glaze
Lemon Slices in Syrup
Directions
Lemon Buttermilk Cakelets
1Mixer: Combine butter and sugar on medium speed until light and fluffy. Add in vanilla, eggs, lemon juice, and lemon zest. Add in remaining ingredients and blend on low speed for one minute or until everything is blended.
2Divide batter evenly into pan and bake for 20-25 minutes at 350F degrees. Cool 10 minutes in pan. Invert pan onto cooling rack until completely cool.
Glaze
1Combine powdered sugar, corn syrup, and lemon juice. Add more or less lemon juice to adjust the consistency to your liking.
Lemon Slices in Syrup
1To make the lemon syrup, in a small saucepan, combine the lemon, sugar, and water over medium high-heat and bring to a boil, stirring to dissolve the sugar. Continue to boil for 5 minutes, then reduce to a low heat for 20 minutes. Remove from heat and let stand until ready to use. Pour glaze over bread and garnish with sugared lemons slices.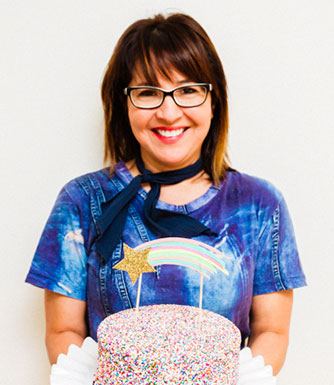 LET'S BAKE TOGETHER!
Don't Miss A Recipe