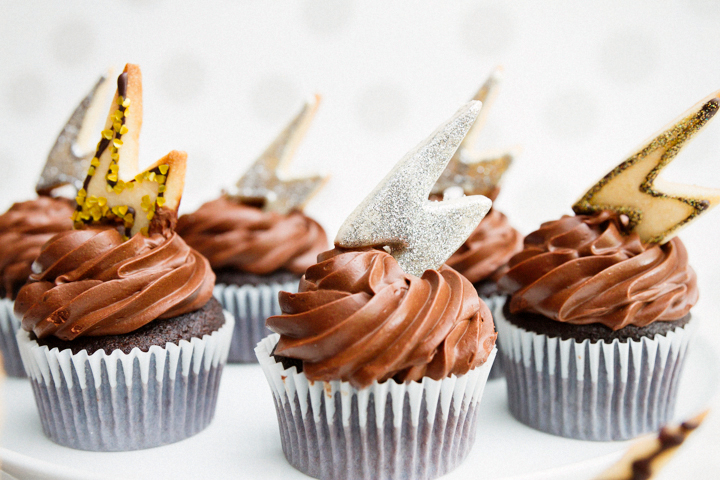 Ingredients
Cookies
1 cup unsalted butter, softened
Cupcakes
3/4 cup Dutch-Process cocoa (Valrhona)
1 3/4 cups plus 2 tablespoons sugar
Frosting
1/2 cup plus 1 tablespoon unsweetened Dutch-Process cocoa powder
1/2 cup plus 1 tablespoon boiling water
2 1/4 cups unsalted butter, room temperature
1/4 cup confectioners' sugar, sifted
1 1/2 pounds best-quality semisweet chocolate, melted and cooled
Decorating
Directions
Cookies
1Dries: Whisk flour and salt in a bowl. Set aside.
2Base: In a mixer, cream together butter and sugar. Next, add eggs, vanilla, and optional flavorings of citrus zest or spices (ie: cardamom).
3Gradually, add dries to base just until incorporated. Chill in refrigerator up to one hour. Roll on lightly floured surface. Cut shapes.
4Bake at 350F for 8-10 minutes or until edges are slightly browned.
5Note: When you cut into a shape, chill in freezer to set. Then, transfer directly to hot oven.
Cupcakes
1Preheat the oven to 350F . Line two 12-cup muffin pans with cupcake liners and set aside. In a large bowl, sift together the flour, cocoa powder, baking powder, baking soda, and salt. Set aside.
2Combine the eggs, milk, oil, and vanilla in the bowl of a stand mixer fitted with the paddle attachment. Add the sugar and dry ingredients. Blend at low speed, then increase the speed to medium and mix until the batter is completely smooth, about 2 minutes. Remove the bowl from the stand. Add the boiling water and stir with a wooden spoon carefully so that the water doesn't splash and until the batter is smooth again. It will be thin. Let the batter rest for 15 minutes and stir gently before using.
3Fill the cupcake liners three-quarters full. Bake until the tops of the cupcakes are firm and a cake tester inserted in the center of a middle cupcake comes out with just a few crumbs, about 20 minutes. Let the cupcakes cool for 5 minutes in the pans before removing to a rack to cool completely.
Frosting
1Combine cocoa and boiling water, stirring until cocoa has dissolved. With an electric mixer on medium-high speed, beat butter, confectioners' sugar, and salt until pale and fluffy. Reduce speed to low. Add melted and cooled chocolate, beating until combined and scraping down sides of bowl as needed. Beat in the cocoa mixture.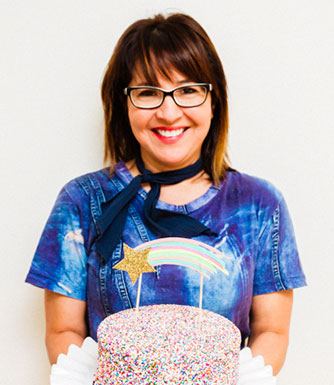 LET'S BAKE TOGETHER!
Don't Miss A Recipe