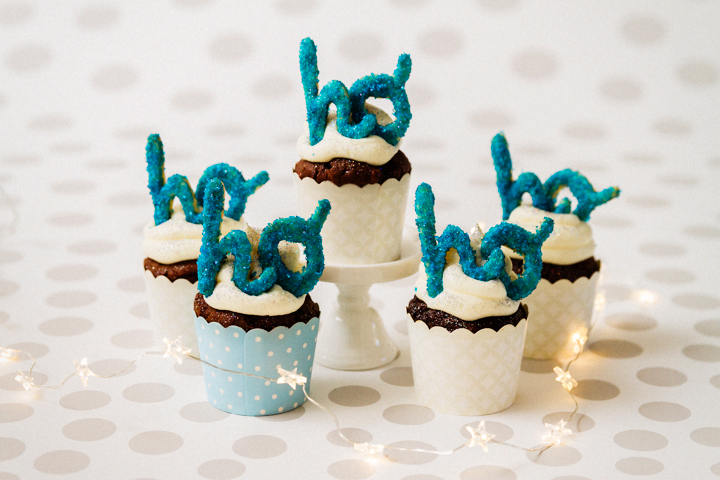 Ingredients
Cupcake
1 and 1/2 teaspoons ground ginger
1 and 1/2 teaspoons ground cinnamon
1/2 cup unsalted butter, softened to room temperature
1/3 cup packed light or dark brown sugar
1 large egg, at room temperature
1 teaspoon pure vanilla extract
Cream Cheese Frosting
8 oz. full-fat brick style cream cheese, softened to room temperature
2 tablespoons unsalted butter, softened to room temperature
1 and 3/4 cups confectioners' sugar
Sugar Cookies
1 cup unsalted butter, softened
Assembly
Directions
Cupcake
1Preheat oven to 350°F. Put cupcake liners in pan. Set aside.
2In a medium bowl, whisk the flour, baking soda, ginger, cinnamon, cloves, and salt together until combined. Set aside. In a separate bowl or dish, whisk the molasses and hot water together.
3In a large bowl using a handheld or stand mixer fitted with a paddle attachment, beat the butter on high speed until smooth and creamy - about 1 minute.
4Add the brown sugar and beat on high speed for 1 minute until creamed together fairly well. Scrape down the sides and up the bottom of the bowl with a rubber spatula as needed.
5On medium-high speed, beat in the egg and vanilla until combined. Scrape down the sides and up the bottom of the bowl with a rubber spatula as needed.
6With the mixer on low speed, add the dry ingredients in three additions alternating with the hot water/molasses, beginning and ending with the dry ingredients, and mixing each addition just until incorporated.
7Pour batter into prepared pan. Bake for around 20 minutes or so.
8To test for doneness, insert a toothpick into the center of the cake. If it comes out clean with only a couple moist (not wet) crumbs, it is done.
9Allow cake to cool completely in the pan set on a wire rack. The cake must be completely cool before frosting.
Cream Cheese Frosting
1In a large bowl using a handheld mixer or stand mixer fitted with a whisk or paddle attachment, beat the cream cheese and butter together on medium-high speed until creamy and no lumps remain - about 2 minutes.
2Add confectioners' sugar, milk, and vanilla extract.
3Beat on low speed for 20 seconds then increase to high speed until everything is completely combined and the frosting is creamy.
4Taste. Add a pinch of salt if frosting is too sweet.
Sugar Cookies
1Dries: Whisk flour and salt in a bowl. Set aside.
2Base: In a mixer, cream together butter and sugar. Next, add eggs, vanilla and optional flavorings of citrus zest or spices (ie: cardamom).
3Gradually, add dries to base just until incorporated. Chill in refrigerator up to one hour. Roll on lightly floured surface. Cut shapes.
4Bake at 350F for 8-10 minutes or until edges are slightly browned.
5Note: When you cut into a shape, chill in freezer to set. Then, transfer directly to hot oven.
Assembly
1Lay out pan with blue sanding sugar and roll sugar cookies into sanding sugar.
2Ice cooled cupcake and sprinkle with silver edible glitter.
3Place decorated sugar cookies into cupcake icing.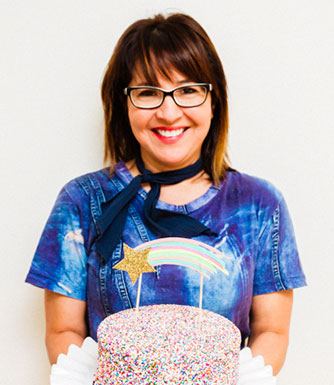 LET'S BAKE TOGETHER!
Don't Miss A Recipe