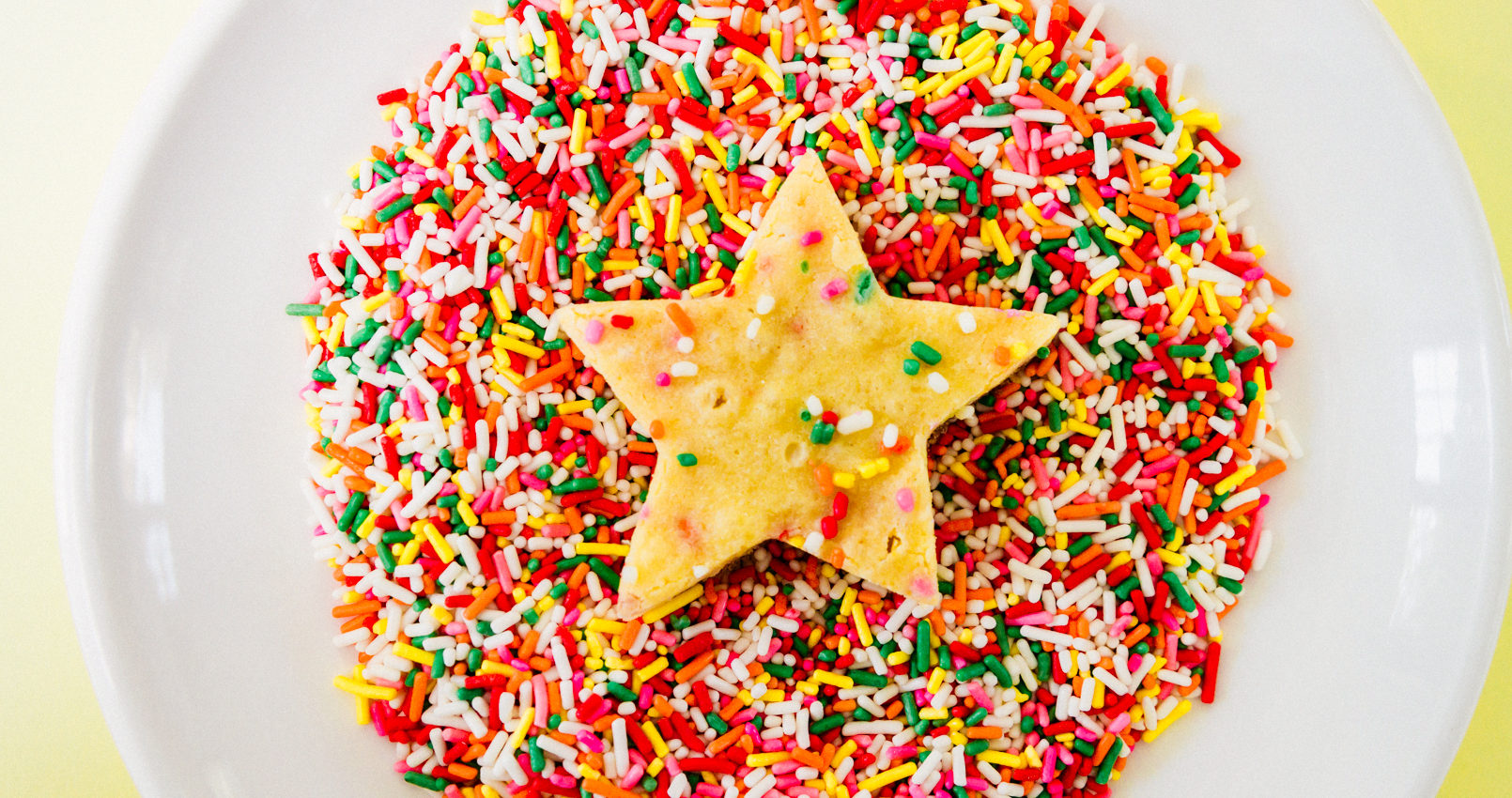 Ingredients
5 ounces good quality white chocolate, shaved or finely chopped*
1/4 cup packed light brown sugar
1 1/2 teaspoons vanilla extract
1/3 cup confetti quin sprinkles
*Good quality white chocolate will have cocoa butter listed as one of the first ingredients. Stay away from white baking chips, which legally can't be called white chocolate as they are made from partially hydrogenated oils instead of cocoa butter. They won't work in this recipe.
Directions
1Preheat oven to 350 F. Line an 8-by-8-inch baking pan with parchment paper; lightly butter parchment.
2Melt butter in a large, microwave-safe bowl. Add white chocolate; the residual heat from the melted butter should be enough to melt the chocolate. If necessary, microwave on medium power in 10 second intervals, stirring until completely melted and smooth.
3Stir in sugar and brown sugar. The mixture may appear to separate a bit at this point which is normal. Whisk in eggs and vanilla until smooth.
4Fold in flour, baking powder, and salt until almost incorporated, then fold in sprinkles. Pour into prepared pan.
5Bake for about 30 minutes or until top is set and lightly crackled and edges are golden brown. A toothpick inserted near the center should come out cleanly with only a few moist crumbs attached. Place pan on a wire rack and let cool to room temperature, then cover and refrigerate for at least 2 hours or overnight. Lift out blondies using edges of parchment paper as handles and cut with star cookie cutters or into 16 even squares. Blondies will keep in an airtight container for up to 3 days, or refrigerated for up to a week.
Slightly modified from Sally's Baking Addiction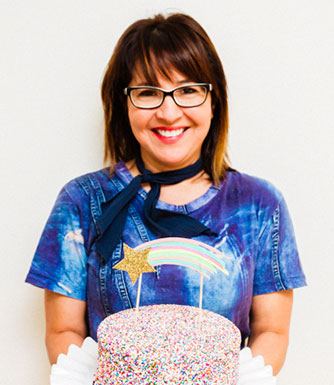 LET'S BAKE TOGETHER!
Don't Miss A Recipe