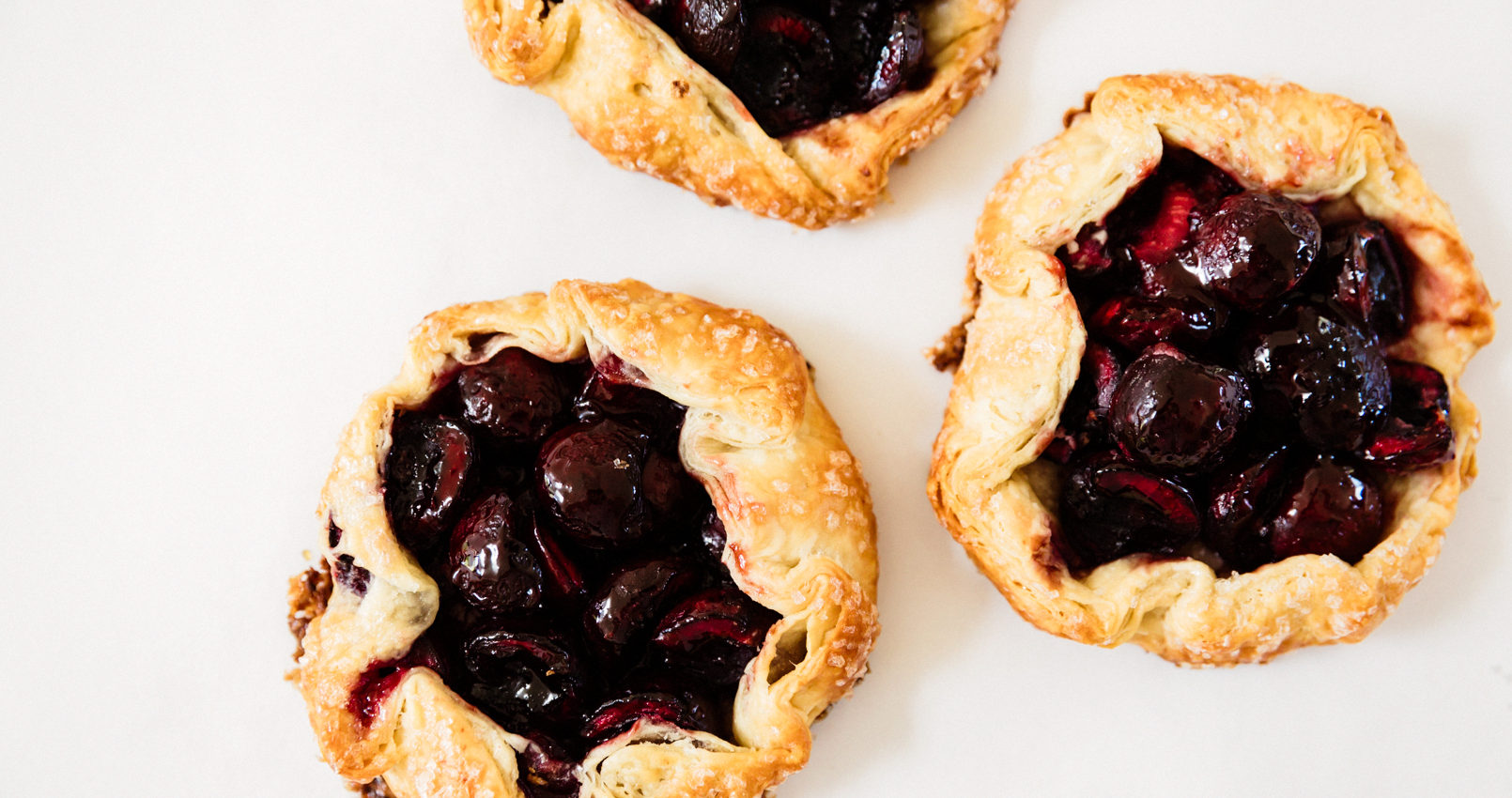 Ingredients
DOUGH
6 oz cold unsalted butter, cut into small pieces
1/3 to 1/2 cup water as needed
TOPPING
1 cup cherries pitted, halved per galette
1 tablespoon brown sugar (optional - test your fruit for sweetness)
1 teaspoon of cornstarch or tapioca flour to act as a thickener
Cherry jam to finish (adds shine)
Directions
Dough
1Mix flour, salt, and sugar together in a bowl. Cut butter by hand or with fork until mixture resembles course meal. Sprinkle in ice water, one tablespoon at a time, and toss with flour mixture until you can bring the dough together into a ball by hand. Press it into 4 disks, saran, and refrigerate for 60 minutes (or overnight).
Filling
1Mix the cherries with the cornstarch or tapioca flour that acts as a thickener. Add optional sugar, a dash of salt, and cinnamon.
Assemble and Bake
1Lightly sprinkle surface with flour to prevent sticking. Roll out dough into a circular shape. Spread the cherry filling onto the dough leaving a 1" border. Spoon the cherries into the center.
2Fold the edge of the dough over itself to create a rustic look (slightly pinch). Brush with eggwash or heavy cream on the outside and the rims; sprinkle wet dough with turbinado sugar. Place back in the refrigerator until firm (or freezer if you want to speed it up). Bake the galette for 40-45 minutes or until a deep golden brown at 350. Rotate the baking sheet halfway through until the crusts are browned. Right when it comes out of the oven, brush a bit more cherry jam on the cherries to make them glisten! Let cool before serving. Galettes can be covered and kept at room temperature for 1 day. Top with your favorite ice cream and of course a cherry on top!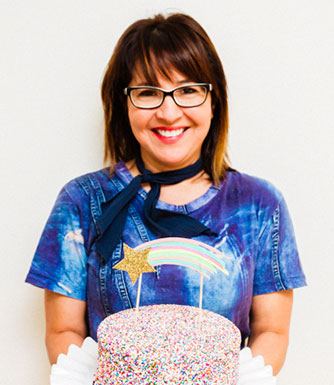 LET'S BAKE TOGETHER!
Don't Miss A Recipe